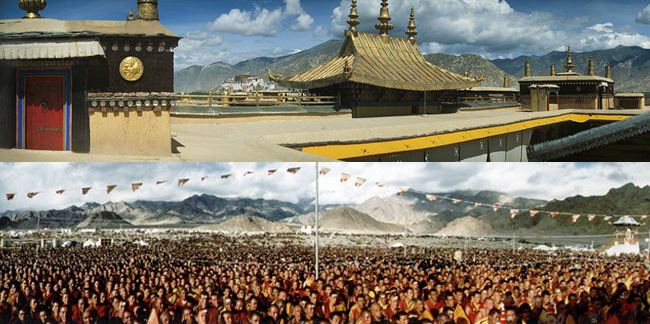 BANGKOK — Get a super-wide glimpse of beautiful Himalayan scenery and awe-inspiring Cambodian temple Angkor Wat at a photography exhibit next week.
Titled 40 Years of Panorama Photography: Life with the FT-2, it will feature a selection of works by Czech photographer Jaroslav Poncar, who since 1976 has spent four decades capturing the world in his Russian FT-2 panoramic camera on 35-millimeter rolls of film.
Poncar's famous shots have been taken in Tibet, Nepal, Italy and Cambodia. His photo of the world-famous Angkor Wat was taken using the slit-scan technique, which produced a nearly 3-meter negative.
The exhibition, part of Photo Bangkok Festival, opens at 6pm on Thursday and runs through Aug. 26 at Serindia Gallery on Soi Charoen Krung 36, a 10-minute walk from BTS Saphan Taksin.
Related stories:
3 Years Later, Photo Bangkok Festival Returns Bigger, Better