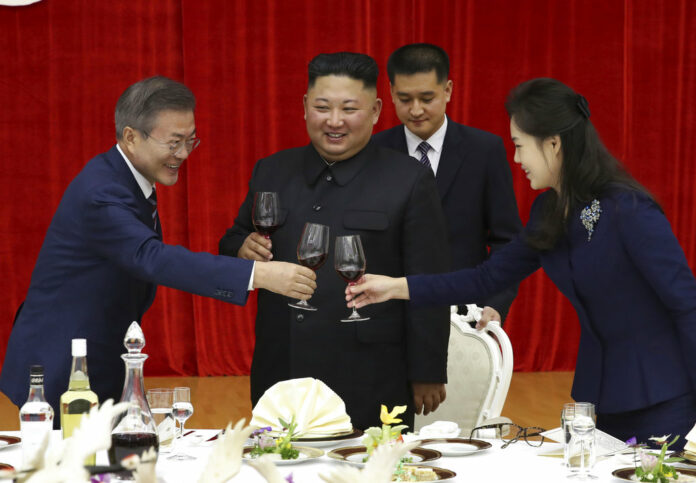 PYONGYANG, North Korea — A joint statement released by Seoul shows North Korean leader Kim Jong Un has promised to visit Seoul "in the near future."
South Korean President Moon Jae-in is in Pyongyang this week for a summit with Kim.
South Korean media pool footage show Moon told reporters Wednesday that Kim could visit Seoul this year.
If realized, he would be the first North Korean leader to visit Seoul since the peninsula was divided into North and South at the end of World War II in 1945.
Kim's late father, Kim Jong Il, had promised reciprocal visits when South Korean leaders visited him in Pyongyang in 2000 and 2007. But his Seoul trip wasn't realized before his 2011 death.