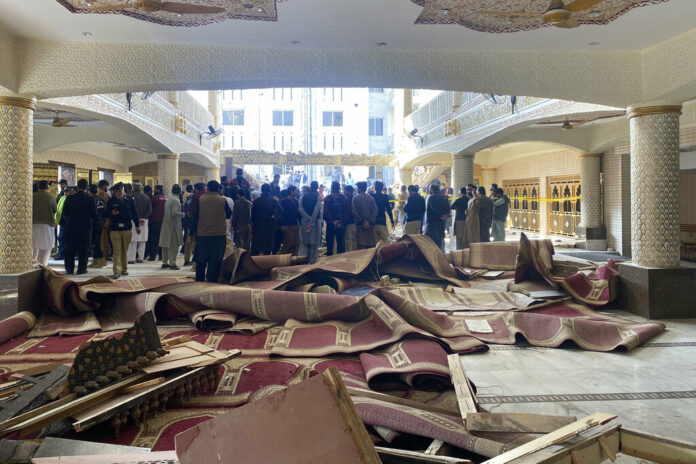 PESHAWAR, Pakistan (AP) — A Pakistani hospital spokesman says the death toll from the previous day's suicide bombing at a mosque in the northwestern city of Peshawar has risen to 83.
Mohammad Asim, the spokesman, says more bodies were retrieved from the rubble of the mosque overnight and early on Tuesday, and several of those critically injured died in hospital.
"Most of them were policemen," Asim said of the victims.
Bilal Faizi, the chief rescue official, said rescue teams are still carefully removing the rubble at the site of the mosque — located inside a police compound in a high security zone of the city — as more people are believed trapped inside after the roof caved in from the explosion.
He said the bombing also wounded more than 150 people. It was not clear how the bomber was able to slip into the walled compound in a high-security zone with other government buildings.
Also, on Tuesday mourners were burying the bombing victims at different graveyards in Peshawar and elsewhere.
___
Story: Riaz Khan.