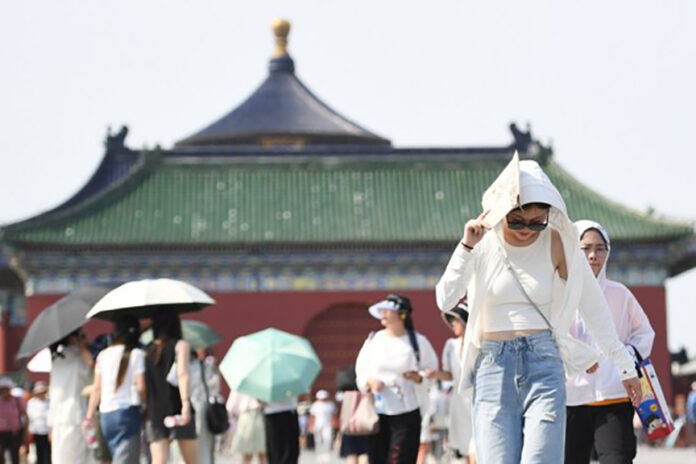 BEIJING, July 5 (Xinhua) — China's National Meteorological Center on Wednesday renewed a yellow alert for high temperatures as heatwaves linger in parts of the country.
During daylight hours on Wednesday, temperatures in parts of Hebei, Beijing, Tianjin, Shandong, Henan, Hunan, Jiangxi, Fujian, Guangdong, and Xinjiang are forecast to exceed 35 degrees Celsius, according to the center.
In some areas of Hebei, Beijing, Tianjin, Shandong, and Henan, temperatures may surpass 40 degrees Celsius, according to the forecast.
The center has advised people to avoid outdoor activities and drink water regularly to prevent a stroke.
China has a three-tier weather warning system for high temperatures, with red representing the most severe warning, followed by orange and yellow.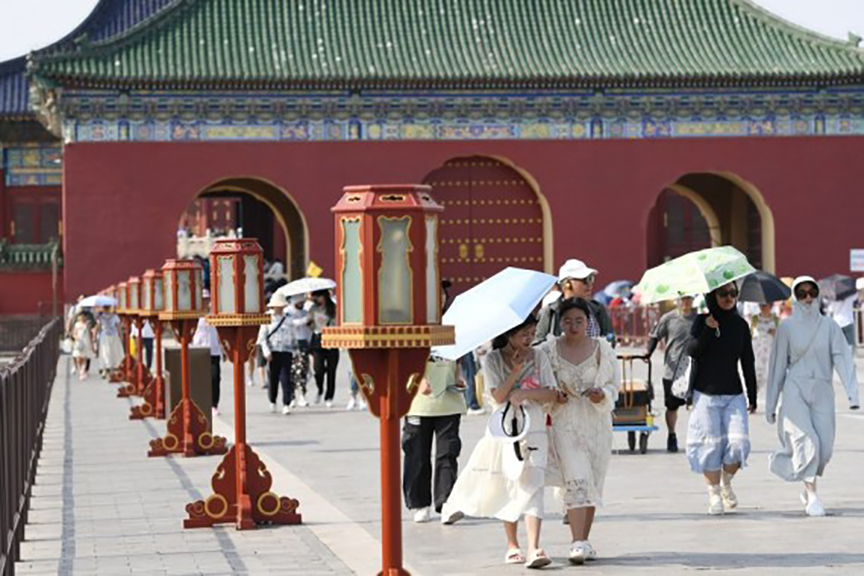 15 dead, 4 missing in Chongqing
The latest round of torrential rains since Monday had killed 15 people and left four others missing in southwest China's Chongqing Municipality as of 7 a.m. Wednesday, local authorities said.
The heavy rains, mainly seen in the areas along the Yangtze River, have triggered floods and geological disasters, disrupting the lives of more than 130,000 people in 19 districts and counties, according to the municipal bureau of emergency management.
Over 7,500 hectares of crops have been damaged, the bureau said in a statement.
The city's emergency response headquarters office has raised the relief response to Level III, allocating more than 29,000 items of disaster relief supplies, including tents, blankets and folding beds, to Wanzhou District, the hardest-hit area where record-high rainfall was seen.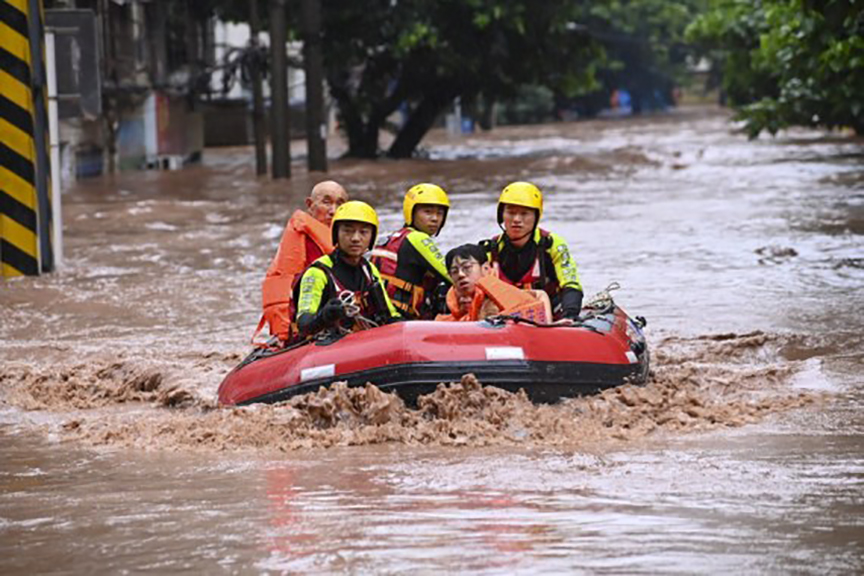 320 mln yuan for flood prevention
China earmarked 320 million yuan (about 44.46 million U.S. dollars) on Wednesday from its central natural-disaster relief funds to support flood and geological disaster relief work in regions including Chongqing and Sichuan.
Among the emergency funds, 250 million yuan will be used to support flood control and disaster relief efforts, and the other 70 million yuan will be used to support geological disaster relief work, according to a statement from the Ministry of Finance (MOF).
The funds, which were jointly released by the MOF and the Ministry of Emergency Management, will be allocated by the local authorities to coordinate emergency rescue and disaster relief efforts, focusing on search, rescue, and the relocation and resettlement of people affected by natural disasters.
The funds will also be used to identify and defuse risks and hidden dangers to prevent secondary disasters, and repair damaged houses, according to the statement.
The move came after continuous heavy rainfall hit regions including southwest China's Chongqing Municipality, causing heavy casualties and property losses.
_____
Related news:
Flooding Displaces 10,000 Around China As Beijing Gets A Relative Respite From Sweltering Heat