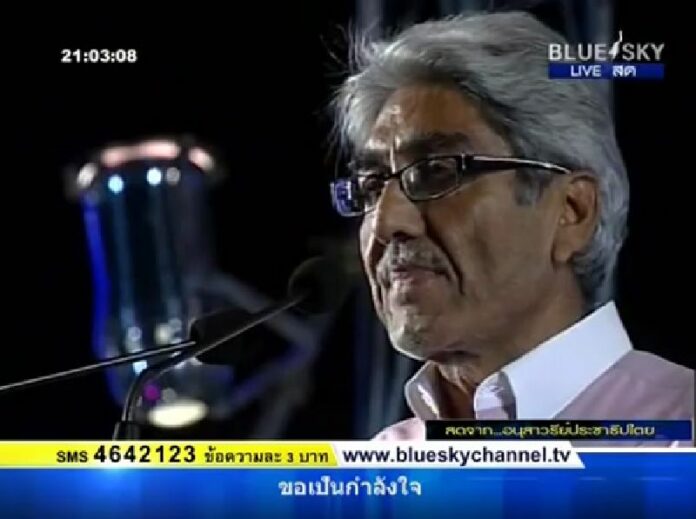 (5 February) An India-born anti-government protest leader has lashed out at the government's attempt to deport him from Thailand.
Mr. Satit Segal, director of India-Thai business association and a core leader of the People′s Committee for Absolute Democracy With the King As Head of State (PCAD), admitted he still possessed Indian passport, and he has not applied for Thai citizenship, but insisted that he has every right to remain on Thai soils.
"I′ve been in Thailand for more than 50 years, since I was 5 year old," Mr. Satit said, "I′m not going anywhere".
He added, "This is my home and my country. I′ve only done good things for the nation".
His comment followed the threat by the Center for Maintaining Peace and Order (CMPO) that the Royal Thai Police have been instructed to deport Mr. Satit on the ground that he is an "illegal alien". CMPO officials alleged that Mr. Satit has violated the Thai laws by joining the anti-government protests despite the enactment of State of Emergency, which – in principle – bans political gathering.
But Mr. Satit claimed he has never joined any demonstration since the emergency decree was announced.
The Indian businessman also stressed that he is loyal to the Thai monarchy, and vowed to seek justice from the court in order to block the effort of his deportation.
"I am consulting my legal advisers right now," Mr. Satit said.
For comments, or corrections to this article please contact: [email protected]
You can also find Khaosod English on Twitter and Facebook
http://twitter.com/KhaosodEnglish
http://www.facebook.com/KhaosodEnglish