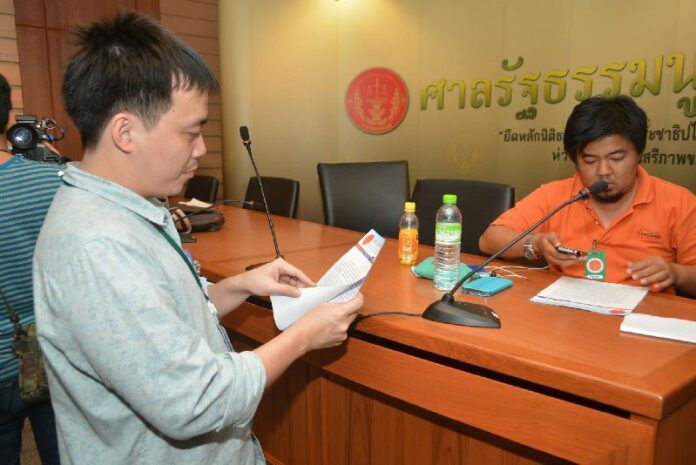 (12 March) The ruling Pheu Thai Party accepts the court verdict which invalidates the bill seeking loans for the 2.2 trillion baht infrastructure project, says its spokesman, Mr. Prompong Nopparit.
"We are not surprised by the verdict," Mr. Prompong added.
His comment followed the decision reached by the Constitutional Court which declared the loan bill as unconstitutional, arguing that the bill violated the check-and-balance system instituted in the 2007 charter by allowing the government to borrow the funds without oversight from the Parliament.
Mr. Prompong insisted in the press conference that the bill was meant to pave way for the 2.2 trillion baht project which would vastly improve the public transportation system in Thailand, such as construction of high-speed railway and replacing the old diesel trains with new electric ones.
"The government wants to lead the country to a better future, especially by creating opportunities and jobs, and improving quality of life," Mr. Prompong said, "So we can compete with other civilised nations".
Nevertheless, Pheu Thai Party will not contest the ruling, he said, adding that he hoped the anti-government protesters and Democrat Party will not use the issue to criticise or manipulate it to depose the government of Prime Minister Yingluck Shinawatra.
"Please let this issue end," Mr. Prompong pleaded.