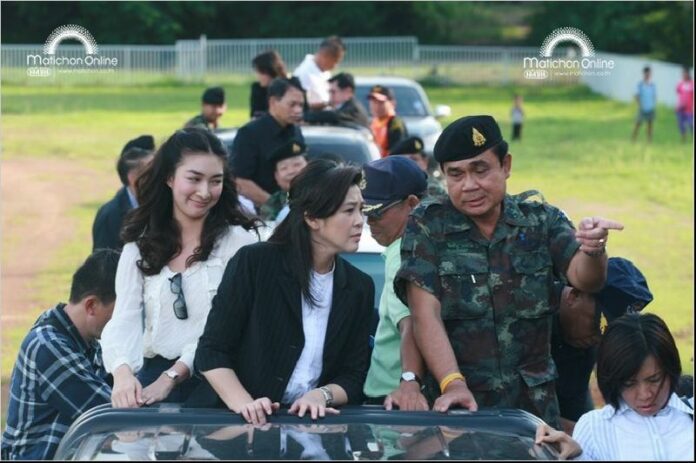 BANGKOK — Former Prime Minister Yingluck Shinwatra may be detained by the military for at least "3-7 days," reports say.
Ms. Yingluck, younger sister of former Prime Minister Thaksin Shinawatra who was ousted in another military coup in 2006, arrived at the Army Club this morning in compliance with orders from the military junta and has yet to be released.
Other prominent politicians of the previous government were also summoned to the Army Club, including former Prime Minister Niwatthamrong Boonsongphaisarn and former Deputy PM Pongthep Thepkanchana.
None of these top politicians have been publicly released. Dozens of vans were seen leaving the Army Club after dark, and it is believed that the politicians were ferried away to military barracks for a prolonged detention.
A source said Ms. Yingluck was sent to a military base in Saraburi, north of Bangkok, where she might be held for at least "3-7" days.
Ms. Yingluck's aides were told in the evening to prepare personal belongings for the former leader, the source said.
A senior military officer told Reuters that they would not detain Ms. Yingluck for more than one week. "That would be too long," the officer reportedly said. "We just need to organize matters in the country first."
The source declined to say where Yingluck was being held.
The military's National Peace and Order Maintaining Council (NPOMC), which seized power on Thursday, has also detained dozens of Redshirt activists and allies of the previous government. More than 100 have been banned from leaving the country.
For comments, or corrections to this article please contact:[email protected]
You can also find Khaosod English on Twitter and Facebook
http://twitter.com/KhaosodEnglish
http://www.facebook.com/KhaosodEnglish