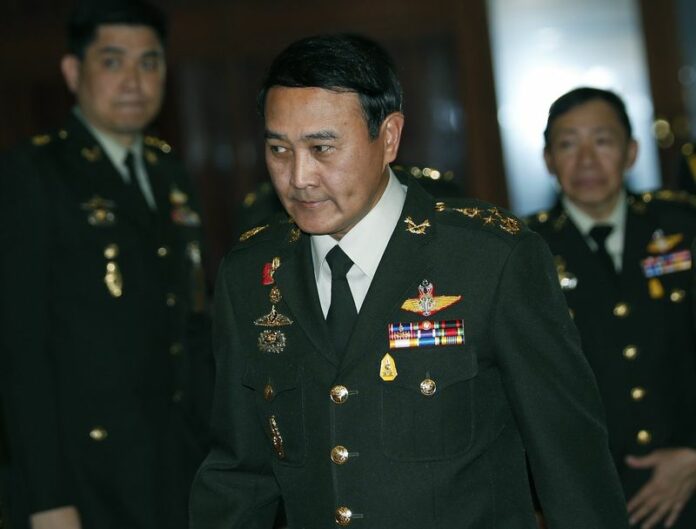 BANGKOK (DPA) — The Thai army Monday warned the son of former premier Thaksin Shinawatra to be careful for comments he posted on social media after the impeachment of his aunt, another ex prime minister, last week, local media reported.
Panthongtae Shinawatra posted an image of a clenched fist with captions alluding to a popular protest song on Instagram, after his aunt Yingluck Shinawatra was impeached on Friday.
On Monday, army chief general Udomdej Sitabutr, shot back at the younger Shinawatra asking him to "be careful" with his messages.
"Please tell him if he wants things to remain peaceful and if we want to follow the roadmap back to democracy to be careful with his thoughts," Udomdej said, according to Thairath newspaper.
Yingluck was impeached Friday by the country's military-appointed legislature on negligence charges over a failed rice subsidy scheme.
The impeachment carries an automatic ban from politics of five years, and Yingluck is also expected to face criminal charges stemming from corruption allegations.
The impeachment is seen by many as part of efforts by the Thai military to eradicate the influence of her brother Thaksin from the country.
Yingluck was removed from office in May 2014 by the Constitutional Court after months of street demonstrations, including by farmers who had not been paid under the rice scheme.
The rest of her government was ousted later that month by a military coup that installed the current legislature and cabinet.
For comments, or corrections to this article please contact: [email protected]
You can also find Khaosod English on Twitter and Facebook
http://twitter.com/KhaosodEnglish
http://www.facebook.com/KhaosodEnglish