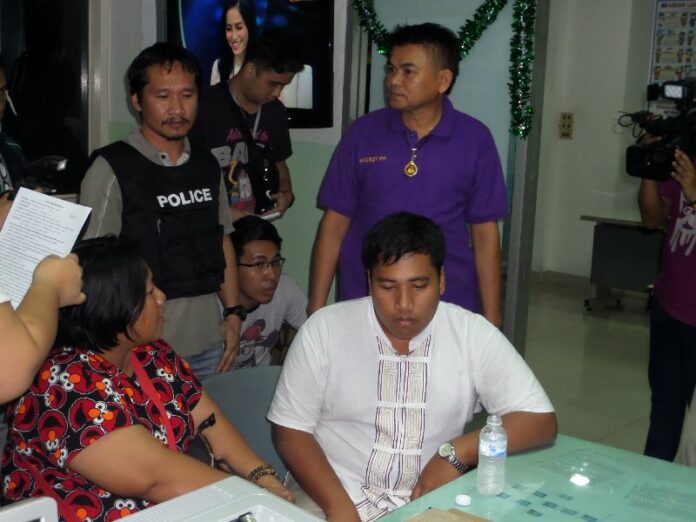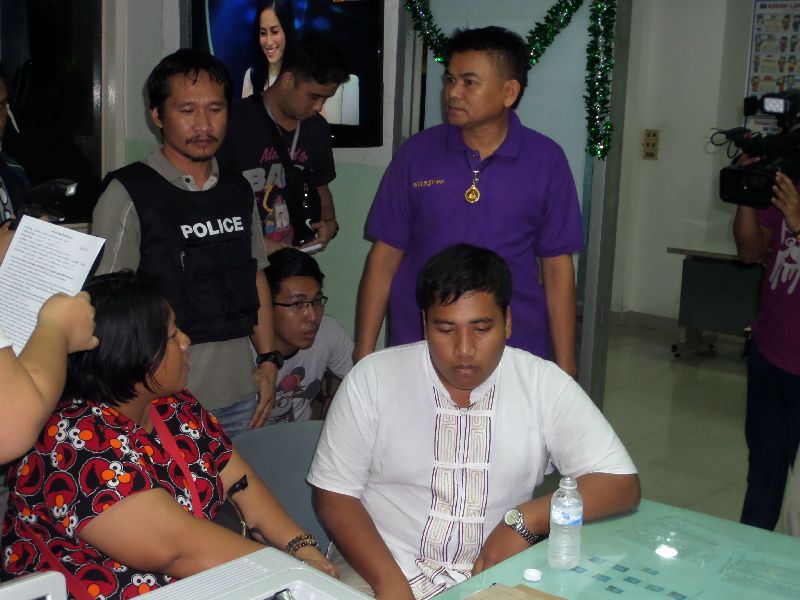 BANGKOK — A pro-democracy activist briefly abducted by soldiers near his university last night said he will file charges against the security officers he accuses of assaulting him.
Shortly after the military court released him from custody Thursday afternoon, activist Sirawith Seritiwat announced he will take legal action against the soldiers who forced him into a vehicle in front of his university late Wednesday night for allegedly blindfolding, punching and kicking him.
"I am now gathering all the evidence," Sirawit, aka "Ja New," said by telephone. He said he would file the charges tomorrow at the Khlong Luang Police Station in Pathum Thani.
---
Activist Alleges Abuse by Abductors
---
Sirawith was previously wanted by authorities for calling attention to alleged corruption in an army construction project in December but had refused to turn himself in. At about 10:30pm Wednesday, masked soldiers in a pick-up truck apprehended him as he walked near Thammasat University's Rangsit campus, where he is a fourth-year student.
Sirawith was later brought to the Nimitmai Police Station in Pathum Thani province at around 1am Thursday morning, where he said soldiers made him sit in a wooded area while blindfolded before punching and kicking him.
"They slapped my head once. Hit my back once and kicked me once. That's three," he said.
Sirawith said the soldiers also pressed what might have been a rifle muzzle against his head, and he heard what sounded like a gun being cocked.
Junta spokesman Col. Winthai Suvaree denied all these accusations.
"The soldiers treated him with respect. There was no violence as alleged by someone who tried to distort the facts," Winthai said at a Thursday news conference.
Related stories:
Fifth Anti-Junta Activist Arrested; Four Others Freed
Student Activist Leader 'Abducted' from University