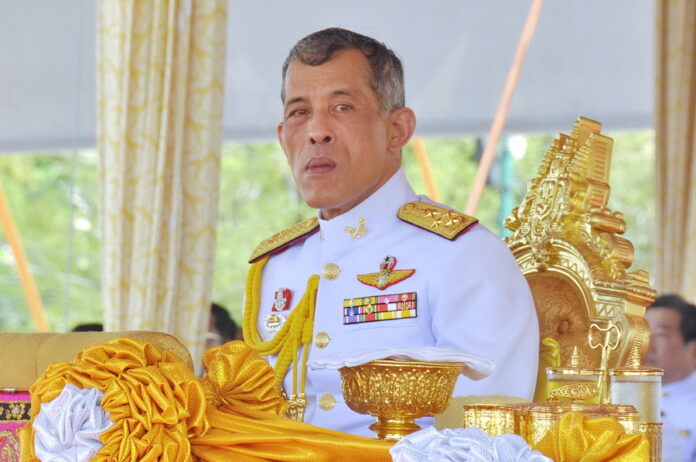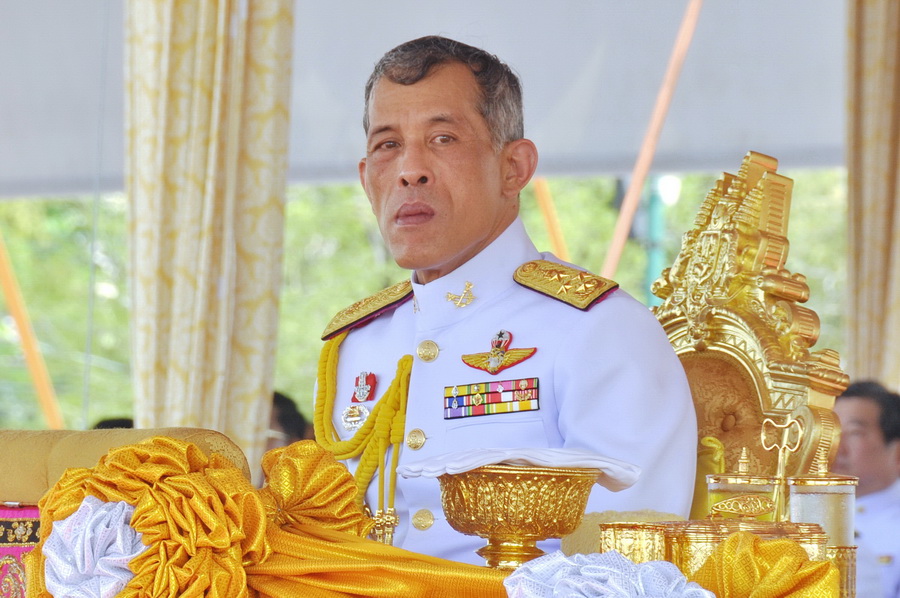 BANGKOK — Crown Prince Vajiralongkorn had an audience with head privy councilor Prem Tinsulanonda who is now regent for Thailand's vacant throne, junta chairman Prayuth Chan-ocha announced in a televised broadcast Saturday night.
The address confirmed Prem, 96, is exercising royal authority temporarily on behalf of the Crown Prince, who has delayed taking the throne because he wanted time to grieve his late father, King Bhumibol. The prince also said in the conversation with Prem that he would still assume the throne one day, according to Prayuth.
Read: Crown Prince Not Ready to Take Throne Yet, Prayuth Says
"One of his important remarks was that he asked the people not to be confused or concerned about government affairs, including the royal succession," Prayuth said.
The Crown Prince and his regent met at about 7pm at Dusit Palace in Bangkok, Prayuth said.
In the conversation, the prince repeated his rationale for declining to be proclaimed King Rama X as successor to his father, King Rama IX: He wants time to express sadness for the late King's passing on Thursday.
"He said that at this moment, everyone and every side, including His Royal Highness himself, are still stricken by grief and sorrow, so every side should help get through or ease this enormous grief first," Gen. Prayuth said.
The Crown Prince would be crowned after funerary rites for King Bhumibol are over, Prayuth said.
'Wait Until the Appropriate Time'
The ongoing lack of a King in Thailand came as a surprise because the royal succession had been expected to be immediate. Crown Prince Vajiralongkorn had been heir apparent under the late King Bhumibol since his royal appointment in 1972. There was no other heir.
When King Bhumibol, or Rama IX, died on Thursday at 88, the government summoned the interim parliament for a meeting to formally endorse Vajiralongkorn as Rama X. The meeting was set at 9pm.
But Prayuth had an audience with the Crown Prince first and later told reporters that Prince Vajiralongkorn prefered to grieve for his father first before taking up the throne.
"As for the … succession, he wishes to wait until the appropriate time," Gen. Prayuth said.
Because of the Crown Prince's decision, the parliament was adjourned without proclaiming Vajiralongkorn as King Rama X. Under the constitution, Prem, who served as chairman of King Bhumibol's royal advisers automatically assumed the regency.
Palace statements continued to call prince Vajiralongkorn by the title appointed by his father in 1972: Somdech Phra Borom Orasadhiraj Sayam Makutrajakuman, or Crown Prince.
Vajiralongkorn's status as the Crown Prince will not affect his role in the royal funeral for His Majesty the Late King Bhumibol, Prayuth said.
Correction: An earlier version of this article said Gen. Prayuth did not say where Crown Prince Vajiralongkorn met with regent Prem. In fact, he said the meeting took place at Dusit Palace. We regret the error.