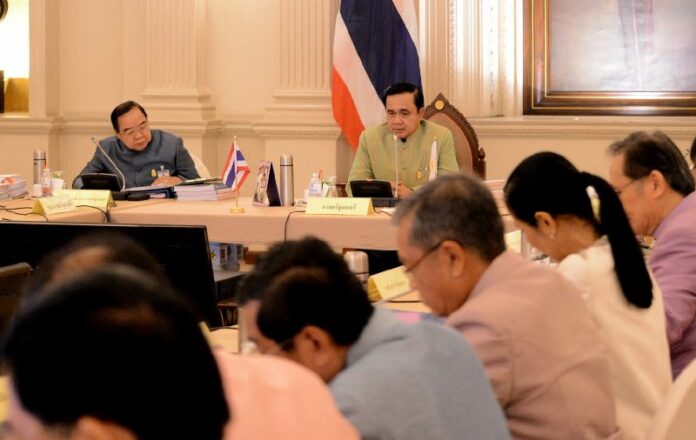 BANGKOK — Five new cabinet members were introduced Friday as the military government rotated its positions for the fourth time since seizing power in 2014.
The reshuffle was said to be made to improve performance as well as fill the positions of Justice Minister Gen. Paiboon Koomchaya and Minister of Education Gen. Dapong Ratanasuwan, who resigned to become members of the King's Privy Council.
The new justice minister is Suwaphan Tanyuvardhana, former minister to the prime minister's office. The new minister of education is Teerakiat Jareonsettasin, who formerly served as deputy education minister.
Pichet Durongkaveroj was moved from the Ministry of Science and Technology to head the new Ministry of Digital Economy and Society.
Industry Minister Achaka Sriboonruang was moved to replaced Pichet as minister of science and technology.
Uttama Savanayana who was previously expected to head the new Digital Ministry after he resigned from his position as minister of information and communication technology, however, appointed back as minister of industry, replacing Achaka.
Minister to Prime Minister's Office Panada Disakul was moved to be deputy minister of education.
Deputy Minister of Transport Omsin Chiwaphruek and Deputy Minister of Commerce Suvit Maesincee were moved to be minister in the Prime Minister's Office.
The five newcomers include Uttama who rejoined the cabinet, Veerasak Futrakul as deputy minister of foreign affairs, Pichit Akrathit as deputy minister of transport, Sonthirat Sonthijirawong as deputy minister of commerce and Chutima Boonyaprapat as deputy agriculture minister.