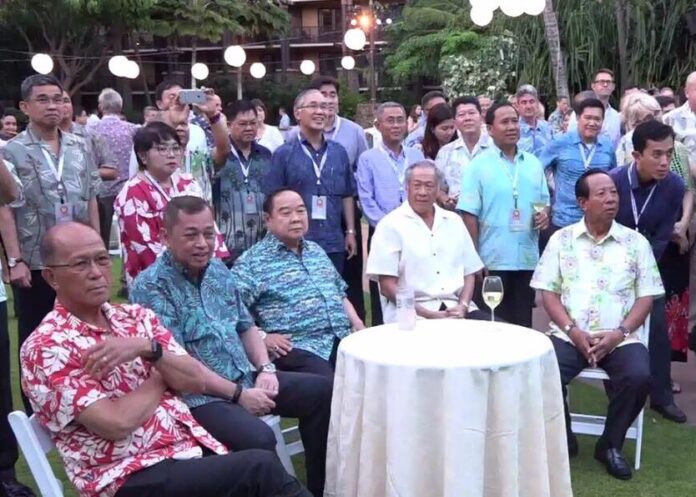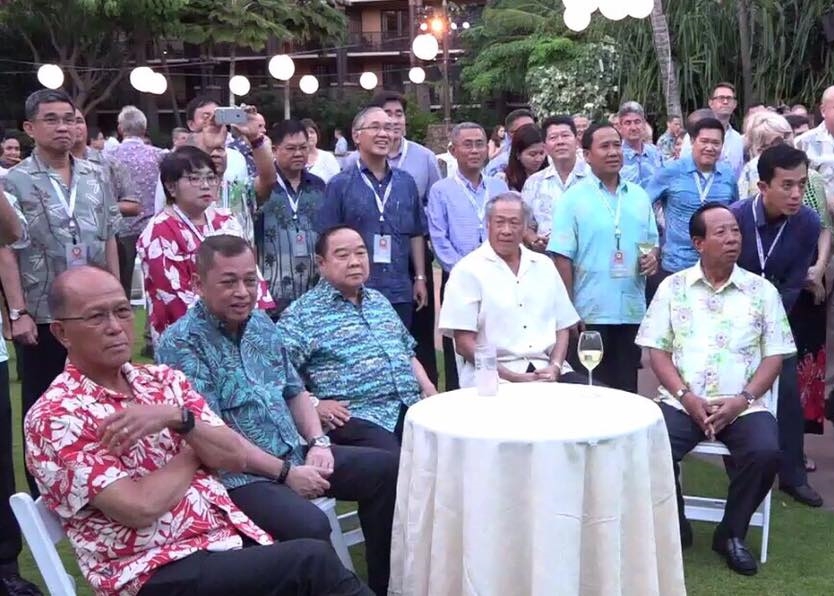 BANGKOK — Two names stand out from a list made public Monday of who joined a deputy junta leader's entourage on a taxpayer-funded trip to Hawaii last year.
Nearly four months after Khaosod English requested records of the trip, the Defense Ministry on Monday released a list of who accompanied Gen. Prawit Wongsuwan to Honolulu to attend an informal meeting with U.S. military officials, a trip which sparked controversy when word got out that 20.9 million baht was spent on airfare alone.
While the list of 40 mostly contains the names of army officers and one American military officer, two little-known civilians listed as "others" were also aboard the chartered flight with Prawit, a former army commander turned junta leader who also serves as Minister of Defense.

One was a woman named Suprang-orn Ratithanyakornkul, who was listed as an adviser to an assistant of Prawit. The only apparent reference online to Suprang-orn's credentials appears on the website of Perfect Angels, a training school for would-be flight attendants.
There she is identified with a smiling photo as No. 32 and listed as having completed training in February 2014. The school claims to have successfully produced 3,889 aviation "angels" in eight years.
The training school failed to respond to inquiries as of press time Tuesday.
Another to fly as an adviser to the assistant of the Defense Minister was Pornperm Srisawat. In a news release on the website of CP Group, the kingdom's largest corporate conglomerate, Pornperm is identified as one of the company president's liaison to the government.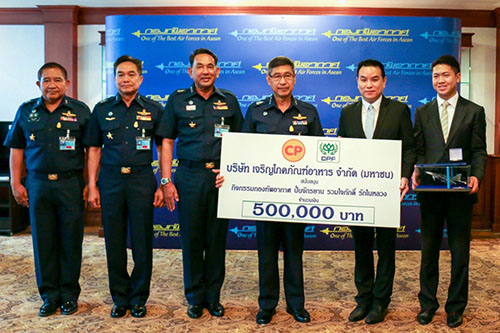 The CP E-Nenews release, published some time before February 2015, shows Pornperm standing with four top Air Force Officers, handing a 500,000 baht donation placard complete with the company's logos for a "Air Force Bike for Dad" event scheduled for Feb. 1, 2015.
Attempts to contact CP to verify whether Pornperm was still employed when he joined the official trip to Hawaii as an adviser to the assistant of the Defense Minister were not successful as of Tuesday.
No further information, including contact information, could be found for either.
Asked what qualified the two, who appear to be a CP employee and flight attendant trainee to join the trip as advisers to Gen. Prawit's team, the Defense Ministry's spokeswoman had no answer.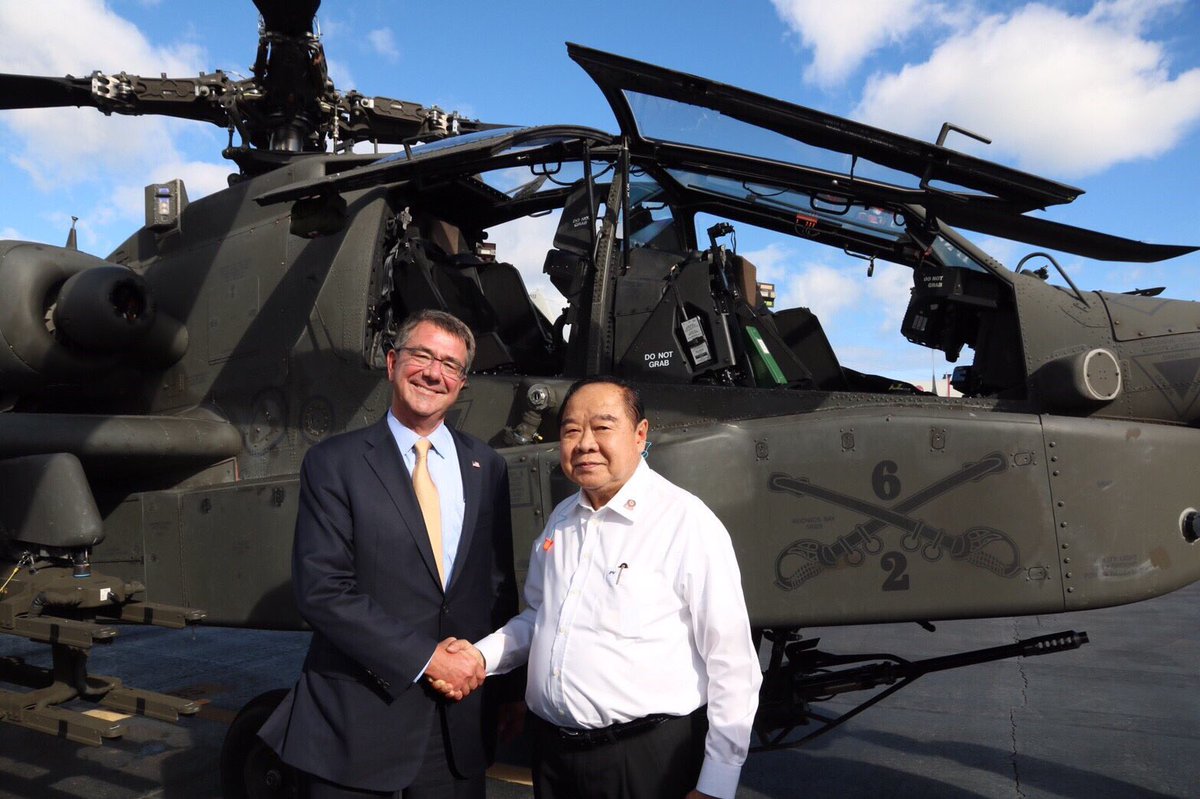 Col. Jaithip Uraipanich said they had no details about the qualifications of Pornperm and Suprang-orn as advisers to the assistant of the Defense Minister.
"We don't have details. Appointing advisers is up to the minister who made the appointment," Jaithip said Tuesday.
The list released Monday mostly matched a leaked seat listing posted on social media soon after the scandal broke.
The two names included in the seat listing that were not found in the official documents released Monday: a TV news anchor linked to Prawit and top CP executive Pakhapon Ngamlak.
When the seat listing appeared online, Thai Airways asked police to track down and prosecute those responsible for posting it.
Related stories:
Hawaii Trip: Thai Airways Wants Internet Prosecuted Over Leaked Passenger List
Channel 5 Reporter Didn't Go to Hawaii, Records Show
Reporter Linked to Junta General Not on 20M Baht Flight: Govt
Govt Defends 21M Baht Flight to Hawaii