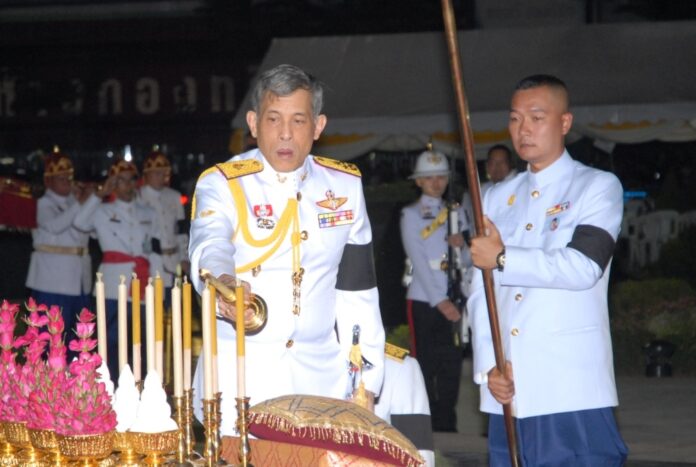 BANGKOK — Five state agencies that oversee the palace's security and management were transferred to custody of His Majesty the King on Monday.
The transfer was announced last night in a bill passed in secret by the interim parliament two weeks ago. Following the bill's enactment, the five agencies are no longer state bodies, but entities directly overseen by King Vajiralongkorn.
The transferred agencies are the Royal Household Bureau, Office of His Majesty's Principal Private Secretary, Royal Thai Aide-De-Camp Department, Office of Royal Court Security Police and Royal Security Command. The first manages royal affairs while the rest provide security services to the monarch.
They were formerly under control of the Ministry of Defense, the Prime Minister's Office and the police.
The law transfers ownership of all agencies but the four-year-old Royal Court Security Police from the public back to the crown for the first time since the end of absolute monarchy in 1932. They will continue to receive public funds for their operation under Section 5 of the bill. The same section said any revenues generated by the four agencies will not be forwarded to the state treasury.
The bill's footnote said the transfer was necessary for more efficient management of issues related to His Majesty and his family, whose needs cannot be served by the state bureaucracy.
The law was brought before the junta's rubber stamp parliament on April 20, where it was discussed and approved in a single day by secret vote.
King Vajiralongkorn, 64, succeeded his father two months after he died at 88 in October.
Correction: An original version of this article left out the Royal Household Bureau as one of the agencies transferred by the bill. We regret the error.