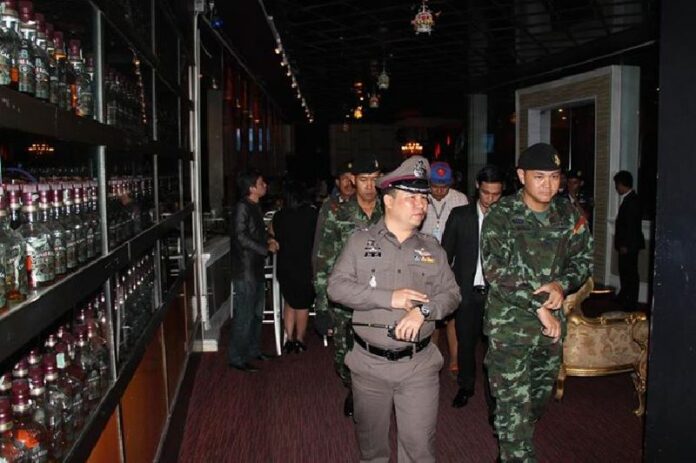 BANGKOK — The Royal Thai Police is set to undergo a series of reforms the government promised will rid it of corruption, nepotism and other problems which have plagued the institution for decades.
But what made some raise their eyebrow is the person who will oversee the whole process: a retired army general who has never served in the police.
"I don't think putting a soldier as the committee chairman makes sense," Ananchai Chaiyadech, a lawyer and an outspoken critic of the police force, said by phone Thursday. "Soldiers and police have different mentalities."
Read: Prayuth Renews Call to End Police Perp Pressers
Government and police leaders defend choosing Gen. Boonsang Niampraditon to head the 36-strong committee, saying the former armed forces top commander has enough experience for the job. They also deny the speculation that his appointment belies any attempt by the military-backed government to interfere with the police.
"This is not about putting soldiers in control of police. It's about bringing experts and professionals from many sectors to participate [in the reform]," deputy prime minister Thanasak Patimaprakorn told reporters Wednesday.
"He has exceptional reputation about working in international issues and overseas assistance, so I'm confident that Gen. Boonsang can work in the police reform." Gen. Thanasak added.
Boonsang, 69, was appointed the head of the police reform committee by junta chairman Prayuth Chan-ocha on Tuesday.
Boonsang has served numerous high-profile posts prior to his retirement in 2006, including chief of the armed forces. The West Point-educated general also commanded the U.N. peacekeeping force in East Timor during its early years of independence.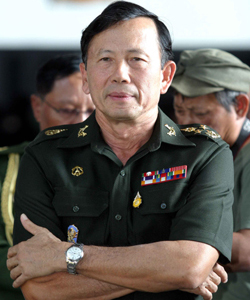 "Soldiers and police have a lot of similarities, it's just police do more work," deputy prime minister Prawit Wongsuwan told reporters Wednesday.
When asked whether it's appropriate to put a former military commander over the police in their reform program, Gen. Prawit said it should not be an issue.
"There's no problem. Even the police like it," Prawit said. "This issue, we have to do it fast and complete it."
Asked the same question, police commissioner Chakthip Chaijinda said Thursday that police are not hostile to the appointment.
"Gen. Boonsang is an experienced person with a lot of perspective," Gen. Chakthip said. "The police are in good spirits. We don't feed discouraged."
Guys in Green vs. Boys in Brown
As the two armed institutions that oversee Thailand's defense and security, the police and military have harbored an unwritten rivalry for decades.
To maintain this delicate balance of power, government after government has avoided enacting any policy that would allow one faction to significantly dominate or interfere with the other.
Gen. Boonsang himself declined to speak to reporters when he visited Government House earlier this week to discuss his appointment with the military regime.
Both government and defense spokesmen said they had no comment when reached for comment.
Lawyer Ananchai – who has often lashed out at police for allegedly bungling major criminal investigations – said he agreed the force desperately needed reforms, but that the person in charge should be the police themselves.
"It's best if police are reformed by police, because they know what their problems are," Ananchai said. "For example, the priority is salary. How much do we pay them, and how can we expect them to protect and serve with that meager salary?"
However, some other critics think neither police nor military should be in charge of the reform – but civilians.
Somsri Anantasuk, coordinator of a police monitoring group called Police Watch, said at a panel discussion Wednesday that the committee lacks true representation from civil society.
The current lineup includes 15 police officers, nine civil servants, five academics, three military officers, two former civil servants, one media representative and one former judge.
"There are 36 people on the police reform committee, but there's no representatives from the people or the civil society," Somsri said.
Related stories:
Reform Committee Floats Registering Facebook with ID No.