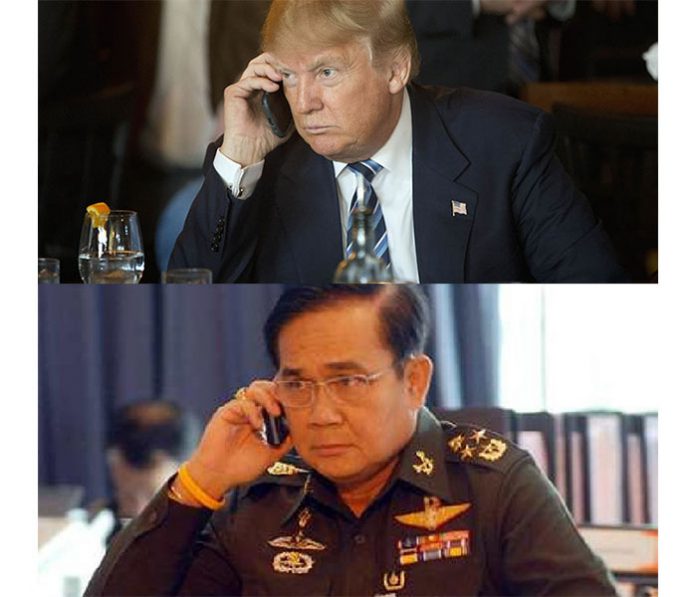 BANGKOK — Thai officials said Tuesday that Prime Minister Prayuth Chan-ocha will travel in early October to Washington D.C. to meet U.S. President Donald Trump at the White House.
Nearly three months after Trump extended the invitation during an impromptu call to shore up regional support against North Korea, the Prime Minister's Office said the trip will happen now between Oct. 4 and Oct. 8.
The dates are not official yet. No statement was made by the US Embassy today. An official travel schedule will be released 10 days before it happens.
The meeting was previously announced for June then postponed without explanation and said to be rescheduled for August.
Trump called Prayuth and other regional leaders on April 30. He stunned many in Washington by inviting another authoritarian Southeast Asian leader, Philippine President Rodrigo Duterte, to visit the White House.
It was the first top-level conversation between the allied nations since Prayuth led the May 2014 coup. Military contacts between the two countries have increased since Trump was inaugurated in January, and US Secretary of State Rex Tillerson met Prayuth in Bangkok on Aug. 8.
Related stories:
Prayuth's White House Visit to Trump Postponed but Standing: US Embassy
Prayuth to Visit Trump Next Month in Washington