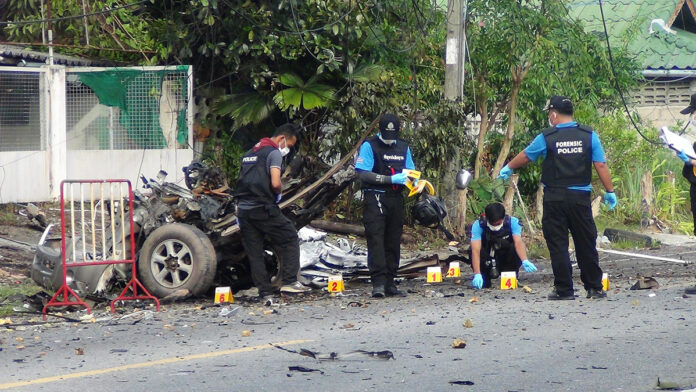 PATTANI — One of more than a dozen suspected separatists sought in connection with a bloody raid on a car dealership in the south was arrested Monday in Pattani province.
Maroyee Radaeng, 30, was arrested at his home in Pattani's Yarang district. He is believed to be one of seven gunmen who raided a car dealership last week in Songkhla in which five trucks were stolen to be turned into car bombs and one of four hostages taken was killed.
Pattani police commander Piyawat Chalermsri said Maroyee is suspected of belonging to Runda Kumpulan Kecil a 15-year-old militant insurgent group known for brutal attacks in the Deep South.
Read: Truck Bomb Ring is New Generation of Militants: Officials
He was arrested by the military under the emergency law in effect in the three southernmost provinces. After being processed by local police, he was taken to the base of the 43rd Paramilitary Regiment for interrogation.
The attackers are among a group of 15 suspected members of a ring of insurgents that steals vehicles and converts them into car bombs.
Courts in Pattani and Songkhla on Monday approved arrest warrants for six suspected members: Bukoree Laoso, Rosaree Laoso, Sareesan-umree Dueramae, Sulaiman Samo, Asnan Sa-i and Abdulloh Matae.
Authorities say seven gunmen from the ring participated in Wednesday's brazen raid of the car dealership in Songkhla's Na Tawee district. They stole five trucks and abducted four men. One hostage was shot to death, one survived a gunshot wound and two escaped.
One suspected attacker killed in a shootout with security forces was identified as Nurhasan Arwear, a 23-year-old student at a Pattani madrasa.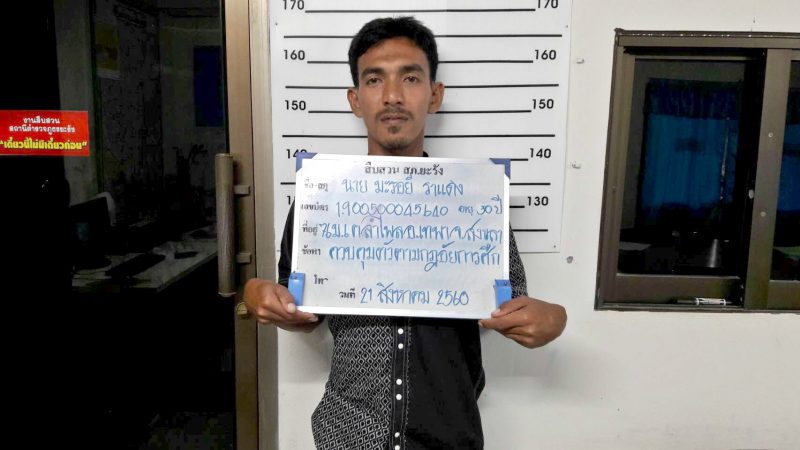 The commander of a special task force in Pattani province Maj. Gen. Jatuporn Klampasut on Friday said the seven perpetrators were young members of a new ring of about 15 people split into three groups involved in deploying car bombs. They were believed to be members of a new generation of the 54-year-old Barisan Revolusi Nasional, or BRN, a separatist movement seeking the secession of three southern provinces.
Officials believe the militants carried out Wednesday's attack at a dealership in Songkhla due to tight security in the three southernmost provinces of Yala, Pattani and Narathiwat.
Related stories:
Truck Bomb Ring is New Generation of Militants: Officials
Hostage Dies, Stolen Truck Explodes at Police Station
Hunt on After Trucks Stolen, Staff Killed at Deep South Dealership