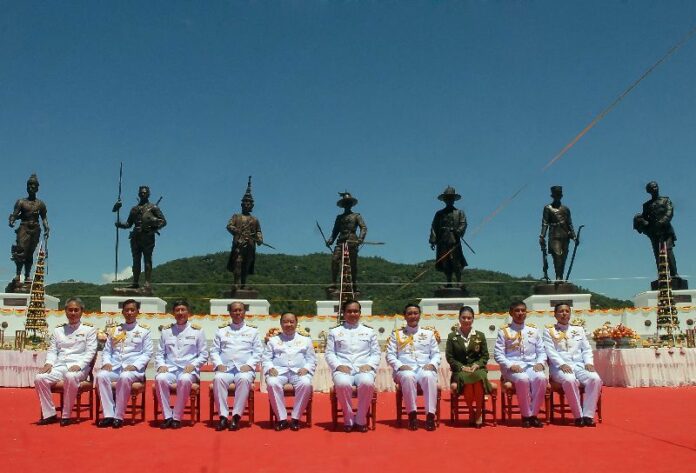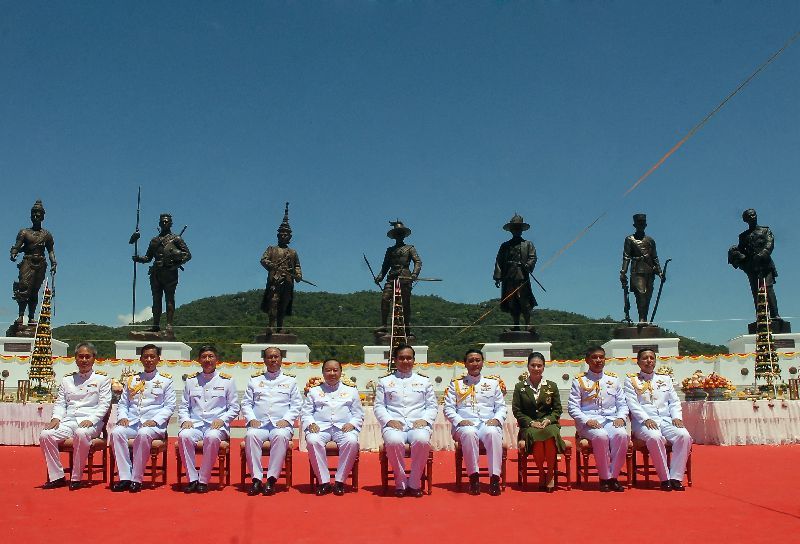 BANGKOK — Transparency activist Srisuwan Janya follows a familiar routine: whenever the government does something questionable, the transparency advocate gets angry and files a complaint urging investigation. By one count, he's done this more than 1,000 times.
But this week, when not one but two purchasing scandals surfaced, Srisuwan broke from that routine. He said he could only fume but refrained from filing a petition because of the period of national mourning for for His Majesty the Late King Bhumibol, whose remains will be cremated in spectacular funerary rites next week.
"It's something that's made all Thai people uncomfortable, because this is a period of sorrow for the entire nation," Srisuwan said by phone Friday. "Everyone is looking forward to pay final tribute to His Majesty. But the government has no decency to consider this at all."
He wasn't alone: Several reliably critical voices were also reticent to address potential abuses.
On Tuesday, disaster officials announced they would buy road speed guns for six times the normal price. The same week also saw revelations the army spent upward of 15.9 million baht to build restrooms at a royal monument already tainted by graft accusations. Neither of the projects went to open bidding, meaning the contracts were awarded to contractors solely at the discretion of those officials in charge.
Following criticism online, interior affairs minister Anupong Paochinda said the purchase of 849 hand-held laser speed detectors – each costing 675,000 baht – was urgent to replace outdated equipment. Critics said similar devices can be found for about 100,000 baht on the market.
The scandals are far from the first to hit the government led by junta chairman Prayuth Chan-ocha, but junta critics are particularly incensed they surfaced at a time when any sign of political controversy is framed as disrespectful to the memory of King Bhumibol.
"Why did they approve it in the mourning period for His Majesty and the royal cremation? It is very disrespectful," Srisuwan said. "I myself don't want to campaign about this issue. I cannot let this issue slide, but I cannot do anything right now."
He said he will file a formal complaint after the month ends.
Another transparency advocate, Veera Somkwamkid, said he believes the 570 million baht purchase was intentionally slipped through under the cover of mourning, but said he can't do much other than rail against it online.
"I can't do anything! What more I can I possibly do?" said Veera, who also spoke out against alleged corruption in the civilian government toppled by Gen. Prayuth in 2014.
Veera compared the government's questionable acquisitions to last week's controversial campaign-like event that landed Sudarat Keyuraphan in hot water.
"What Sudarat did was inappropriate, but there was no damage to the public. But those bastards are engaging in corruption! It damages the public!" he said by phone. "It is both inappropriate and damaging to the country."
Watana Muangsook, an MP in the previous elected government, would not comment directly on the royal cremation and its timing but said the regime has a history of approving controversial projects when the public is distracted.
He cited an example when Anupong and another junta boss Prawit Wongsuwan greenlit the purchase of three submarines from China while much of the public was on vacation for the Songkran Festival.
"I think it's possible that it's deliberate, doing this when people are interested in the royal ceremony. It happens often," Watana said, dubbing the tactic the "Anupong-Prawit Model."
On Saturday a news agency also reported the army contracted a private firm to build toilet facility at Rajabhakti Park for 15.9 million baht, an amount opponents called excessive.
The park, a complex of colossal monuments to seven previous monarchs, was hit with allegations of financial irregularity since the moment it opened in 2015. While an internal investigation by the army into its own spending declared those accusations baseless, the military also arrested and prosecuted activists who sought to draw attention to lavish spending at the billion-baht monument.
In response to present criticism, army chief Chalermchai Sitthichart said the restroom project was transparent and the military would give a formal explanation to the public "soon."