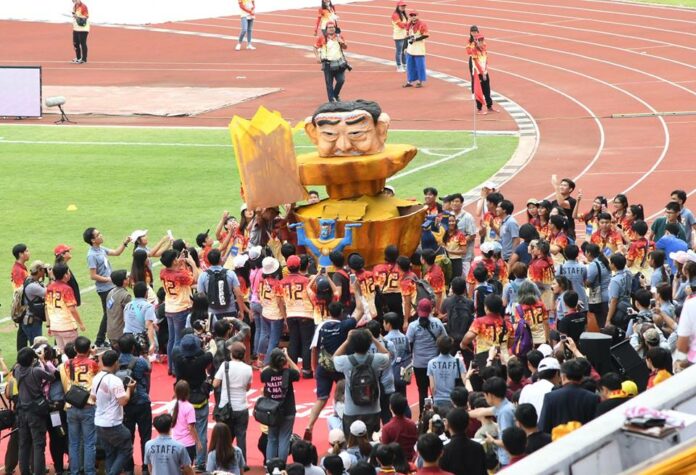 BANGKOK — A university football match became the talk of town Saturday for action off the field: a pre-match satirical parade.
Amid strict security, students pulled off a highly anticipated parade satirizing politics prior to the 72nd annual match between Chulalongkorn University and Thammasat University at the National Stadium in Bangkok.
One of the most recognizable figures to appear on one float was that of a topless man resembling deputy junta leader Prawit Wongsuwan. On his left wrist, in lieu of a fancy watch, was written in Thai, "already returned to a friend."
It referenced a scandal involving Prawit, who's in hot water over the possession of undeclared luxury watches which he claimed to have received from a close friend who "just recently died."
In middle of the figure's large belly lay a giant fork, or som, a Thai homonym for hazing. The fork referred to repeated episodes of brutality during hazing practices in the Thai military, which recently prompted Prawit to advise potential recruits not to enlist if they were unwilling to endure such treatment. The comments came after the sudden death of an 18-year-old cadet, whose family believed he could have passed away due to military mistreatment.
His back bore a sacred tattoo, or sak yant, reading "but I didn't die," a reference to comments he made that he managed to survive training.
Read: Big 'Surprise' Teased For Saturday TU-CU Game
Another apparent tilt at Prawit came in the form of a man with a box over his head wearing a wristwatch, diamond ring and luxury accessories. He wore a blue Hawaiian shirt, mocking Prawit's 2016 trip there that drew outrage for its lavish use of taxpayer money.
Another float featured a large model of the constitution on a pedestal it is traditionally shown. As the parade made its way around the stadium, it suddenly split in half to reveal the face of a man resembling junta leader Gen. Prayuth Chan-ocha.
About 300 police officers were deployed for the event. Netizens posted pictures of men with army buzz cuts. Some were thought to have blended into the crowd by wearing red and yellow Thammasat University shirts or pink Chulalongkorn University shirts.
Many have fixed their eyes on an opening ceremony of the annual football match between the country's two prestigious universities after a student in charge of the parade floats said previously there would be a "surprise."
ทหารแฝงตัวในงานบอลเนียนมาจับไม่ได้เลยจริงจริ๊งงงงงงงงงงงงง
มองผมเกรียนอีกรอบ #cutuball72

— เอาเถอะค่ะ (@nuoouka) February 3, 2018
"Army officers camouflaged themselves and it's sooooo impossible to know. I see your buzz cut."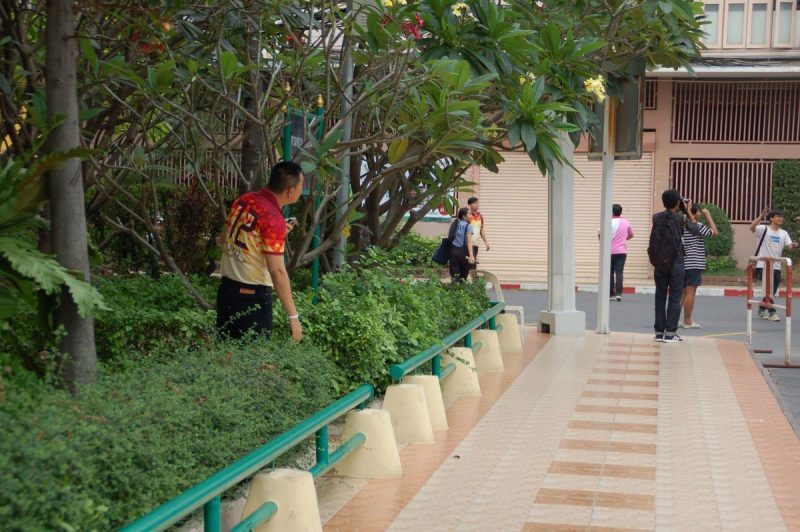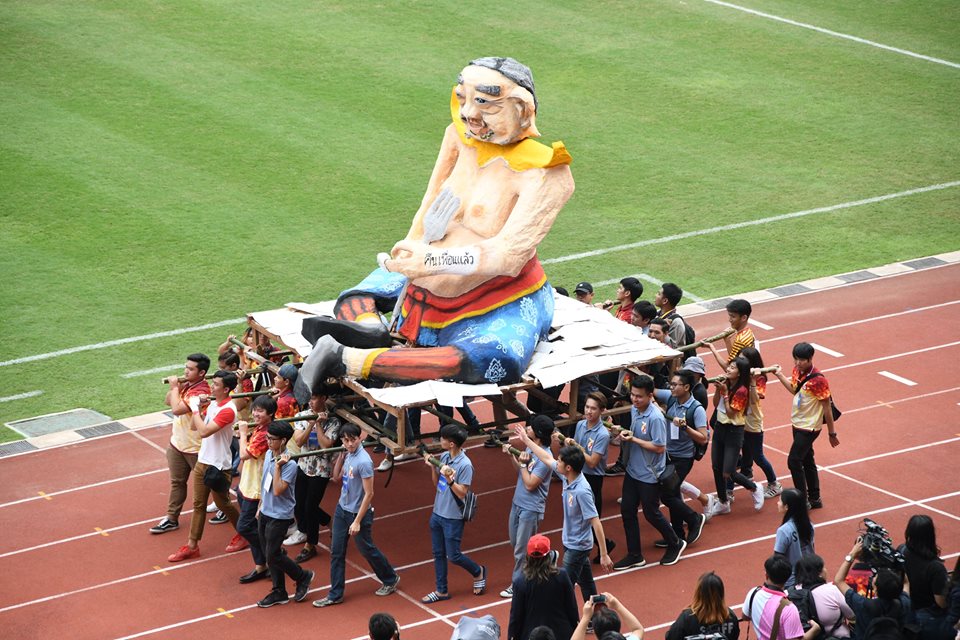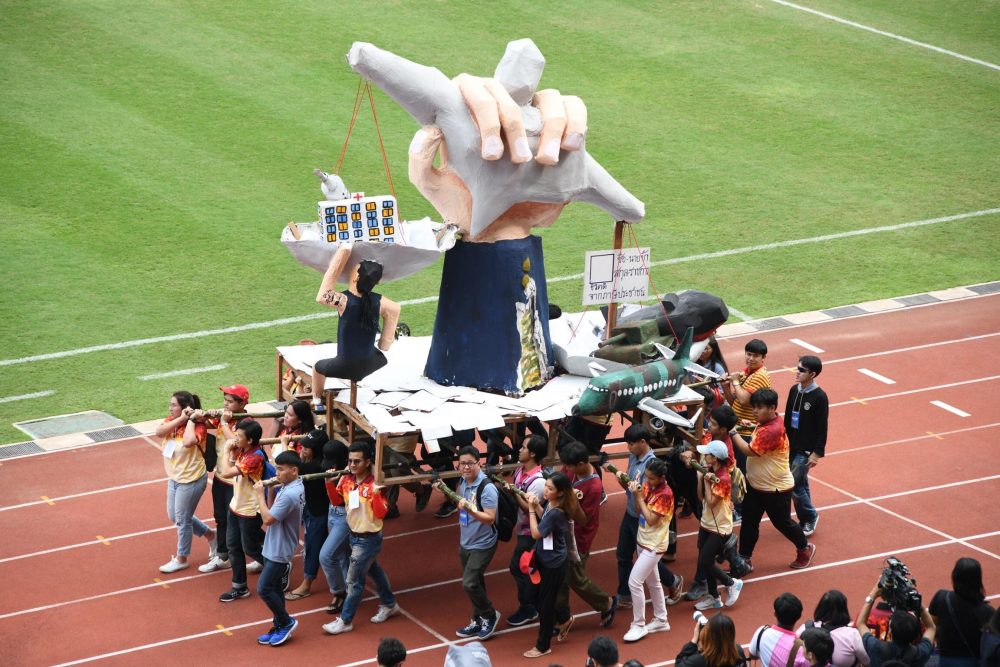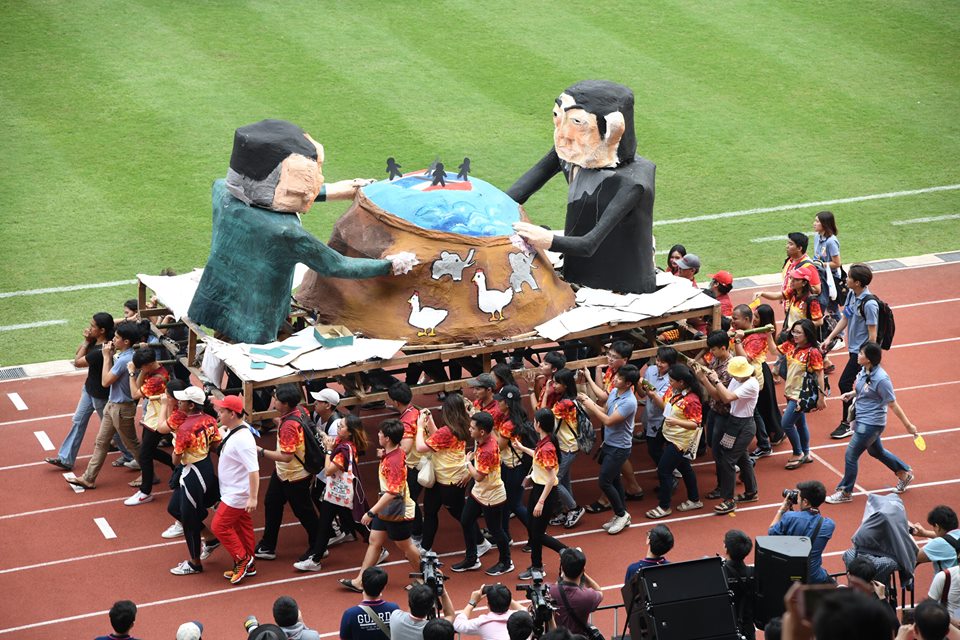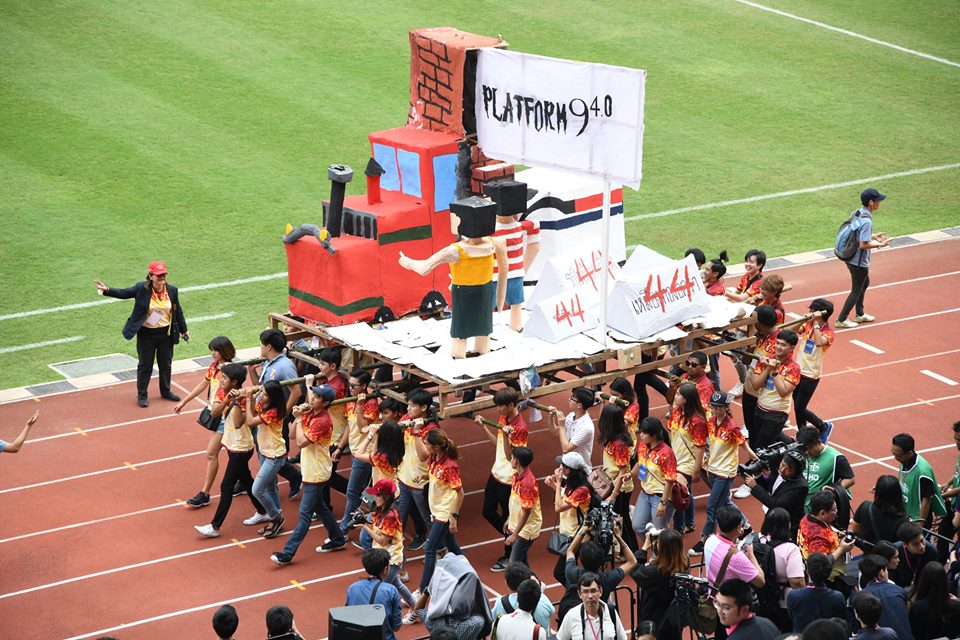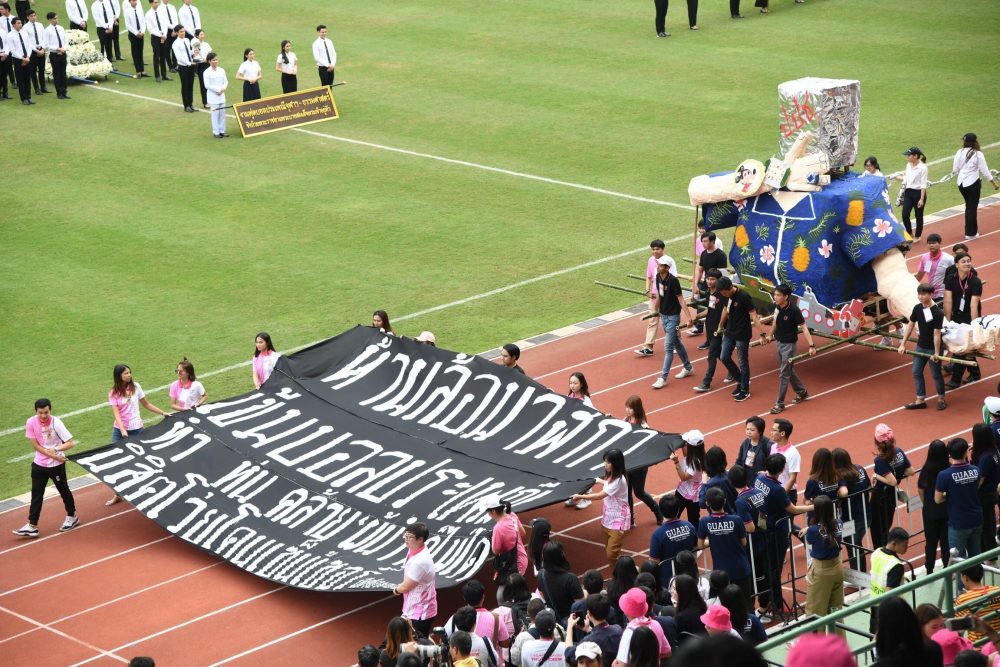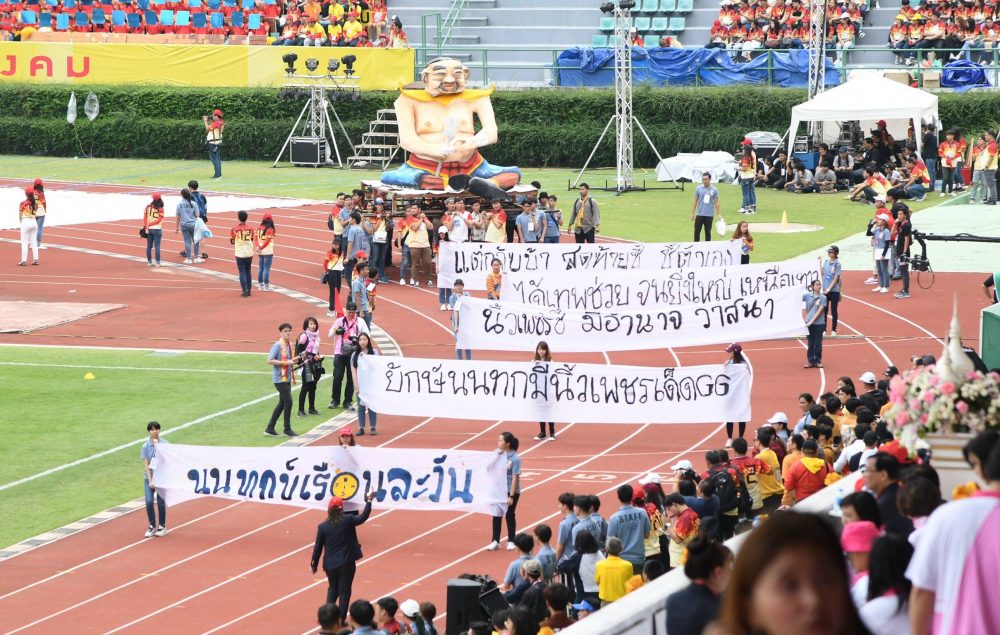 Related stories: