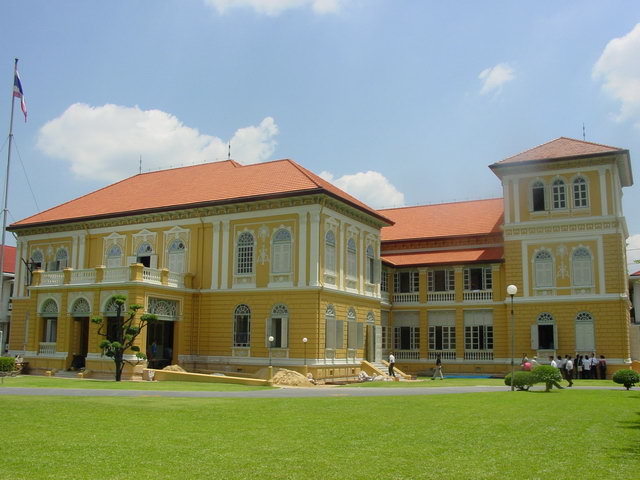 BANGKOK — An air force general was placed in charge of two key palace agencies by His Majesty the King on Monday.
The order appointing Gen. Sathitpong Sukwimol to powerful roles leading the Royal Household Bureau and Crown Property Bureau was posted on the Royal Gazette website, where government announcements and new legislation are published.
The Royal Household Bureau, where he will serve as secretary-general, oversees the day-to-day operations of the palace and is the formal communication channel between the monarch and the public. The Crown Property Bureau, which he will lead as director, manages the vast assets and wealth owned by the king.
Sathitpong replaced Jirayu Israngkura na Ayudhya, who on the same day was appointed to the Privy Council, a body of personal advisers to King Vajiralongkorn.
A longtime aide to the palace, Gen. Sathitpong rose to several prominent roles under King Vajiralongkorn, who ascended the throne following his father's death in October 2016. His other titles include secretary to the royal palace and manager of the king's personal wealth.