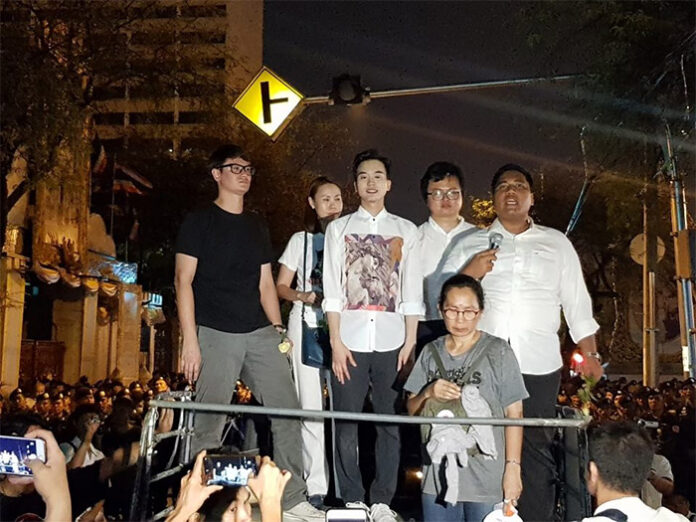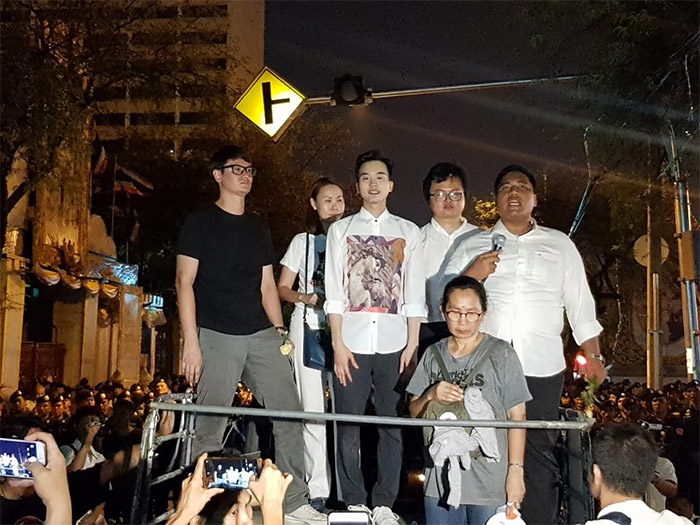 BANGKOK — A key pro-democracy activist pledged Saturday to continue with his campaign despite a new round of charges filed against him and other protesters over a recent protest in Bangkok.
Karn Pongpraphapan, 24, said the charges have no impact on his movement, which has been holding protests to demand an election by November. The junta said the rallies – including Sunday's demonstration to the army headquarters that sparked a brief scuffle with security officers – violate its ban on political activities.
"We might adjust the method of our activism next time," Karn said in online messages Saturday. "Maybe it would be more constructive and avoid clashes."
For the march – billed the largest since the junta came to power in May 2014 – a junta representative filed criminal complaints against Karn and 56 others on Friday. The rep, Col. Burin Thongprapai, told reporters he wanted them prosecuted for sedition.
Other leaders named in the complaint include activist leaders Rangsiman Rome, Sirawith Serithiwat and Nuttaa Mahattana, according to Burin. The full list is yet to be released.
Karn said police had yet to contact him about the new charges by Saturday morning. He also faces a separate sedition charge for leading a previous protest on Feb. 10.
The group's next protest is set for May 5.
LIVE Pt. II: Pro-democracy march calling for junta to be dissolved approaches army headquarters.

โพสต์โดย Khaosod English เมื่อ 24 มีนาคม 2018