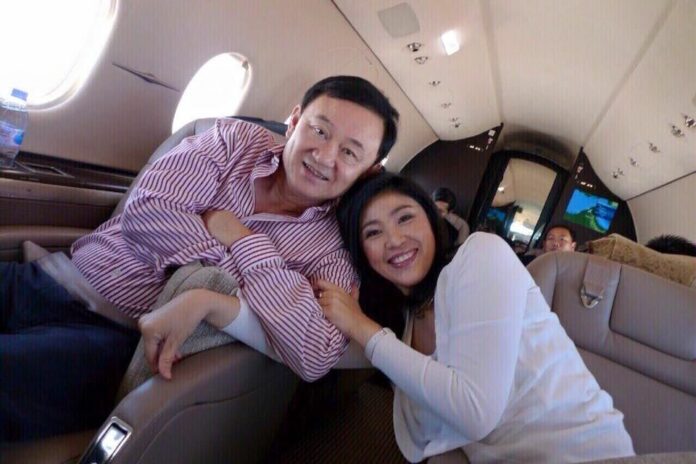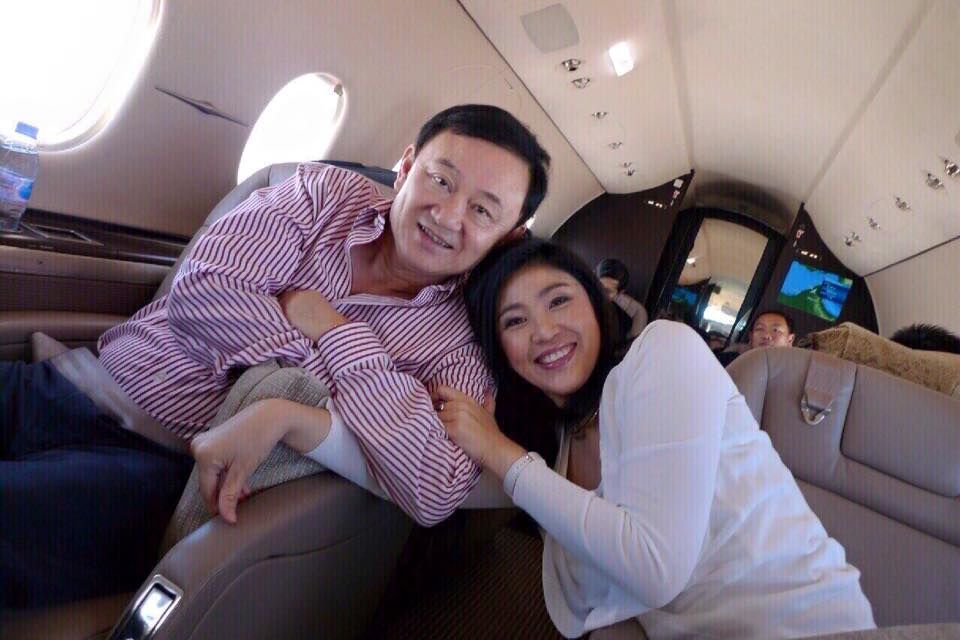 BANGKOK — Thaksin Shinawatra and his sister Yingluck Shinawatra are in Singapore through Saturday, a source close to Pheu Thai Party said today.
The two former leaders, who fled Thailand in the face of separate corruption convictions, are said to have attended a Thursday conference on blockchain technology in the island city state. Their last day in Singapore will coincide with a major anti-junta protest in Bangkok.
Police spokesman Krissana Pattanacharoen said he has yet to be informed by his Singaporean counterparts.
"I know about this from the media," Col. Krissana said. "We are contacting Singaporean authorities."
Asked if Thailand would ask Singapore to arrest the pair, Krissana was non-committal.
"We need to have clear information about their whereabouts first," the spokesman said.
The siblings remain hugely popular among their supporters, called the Redshirts, while their critics accuse them of nepotism and abusing power in their elected offices. Thaksin and Yingluck were found guilty of graft in 2008 and 2017, respectively. They fled the country before their verdicts were read.
The Ministry of Foreign Affairs declined to comment.
Former minister Chaturon Chaisang, who served under both Thaksin and Yingluck, said he hadn't heard the news.
He added that even if he wanted to visit Singapore and join the two he wouldn't be able to do so as the Ministry of Foreign Affairs has yet to return the passports it confiscated from him despite a court ruling compelling it to do so Tuesday.
Former Pheu Thai MP Worachai Hema also said he was unaware of the news about his political clan's leaders being in Singapore. Like Chaturon, he said he cannot leave the country due to a junta order preventing him from overseas travel.
Thaksin previously visited Singapore in November, when he was seen shopping for his granddaughters at a toy store.