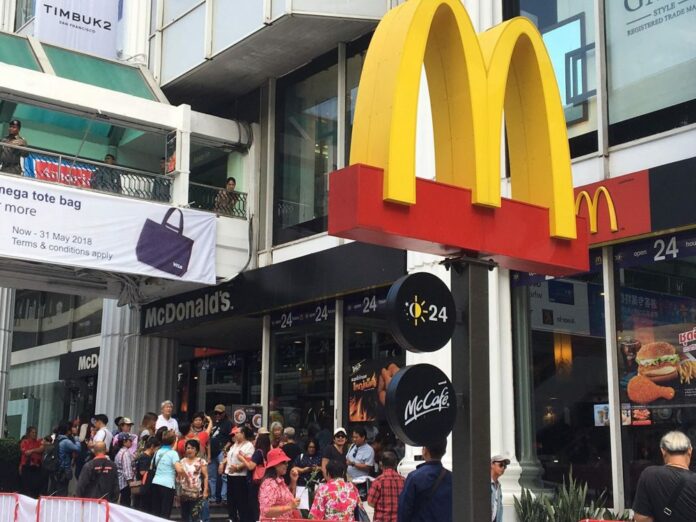 BANGKOK — A McDonald's branch in downtown Bangkok abruptly closed down Saturday hours before anti-coup protesters were set to converge there on the anniversary of a crackdown that resulted in dozens of deaths.
Activist leader Sombat Boonngarm-anong, who had invited his friends for a "meal" at the fast food chain branch at Amarin Plaza, expressed disappointment at the news. A business guild in the area said they ordered the shutdown to avoid the activists.
"It's unfortunate," Sombat said. "I am a fan of McDonald's and only invited three friends to join. I don't know why they would shut down."
Read: Vigils to Mark 2010 Crackdown
The Ratchaprasong Intersection Business Operators said in a statement that it suspended the fast food restaurant's service from 3pm to 8pm today because they are opposed to Sombat's group.
"The people of Ratchaprasong do not condone activities in the Ratchaprasong area that cause inconvenience to the public, like in the past," the statement said.
Representatives with McThai could not immediately be reached for comment, and the company had yet to make any statement.
The intersection and surrounding shopping district were occupied by Redshirt protesters in their calls for election in April 2010 and May 2010. The campaign came to an end on May 19 that year when the military mounted an assault on the protesters' encampment.
Families of the victims are gathering at the intersection today to mark the eighth anniversary of the violence, in which more than 90 people were killed.