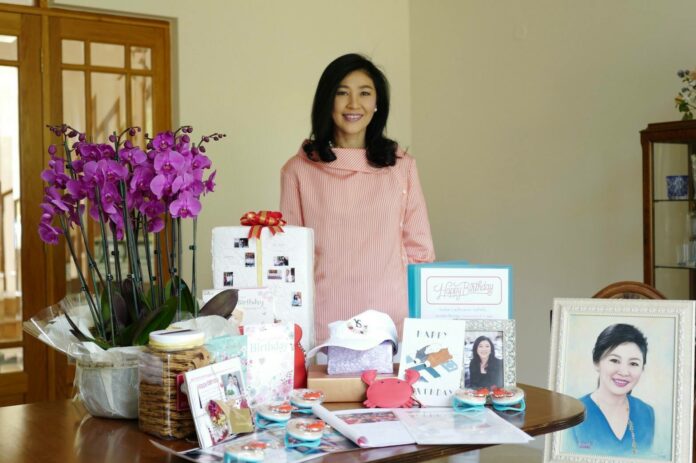 BANGKOK — Former prime minister Yingluck Shinawatra spoke out for the first time since she fled Thailand nearly 10 months ago to thank her supporters for their birthday wishes.
Yingluck, who remains immensely popular among Redshirts despite her exile, said her influential brother, ex-premier Thaksin Shinawatra, also treated her to two meals on the occasion of her 51st birthday. The post was accompanied by a photo of herself at an undisclosed location posing with gifts she has received.
"This is the first time I spent my birthday celebrating with my brother after not having met him for a long time," Yingluck wrote, referring to Thaksin, a former prime minister who also fled Thailand to avoid a corruption conviction in 2008.
She went on to thank her 16-year-old son for sending her a birthday card.
Yingluck left the country shortly before the court was due to deliver a ruling on her negligence charges. The court later convicted her in absentia. Her party denounced the trial as politically motivated.
The former prime minister did not mention the verdict or her whereabouts. She only noted that she's grateful for messages the fans sent her even though she "is away from my homeland."
Yingluck was thought to have sought asylum in the United Kingdom and someone within her party in May that she had obtained a 10-year visitor visa there.
Police have pledged to bring her back but no apparent progress or effort has been made.