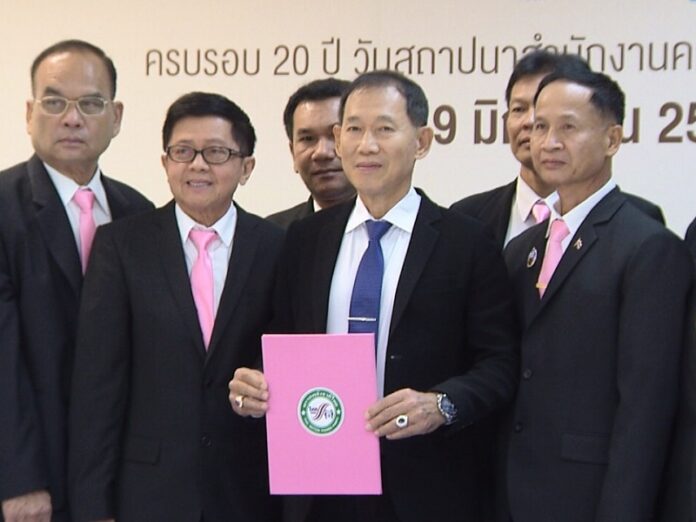 BANGKOK — A second political party supporting junta leader Gen. Prayuth Chan-ocha's return as prime minister after next year's elections was officially registered Wednesday.
Palang Chart Thai Party, or Thai Nation Power Party, was officially registered at the Election Commission on Wednesday, with party leader police Lt. Gen. Songklod Tiprat saying he believes Prayuth has the qualities to become the next prime minister after general elections slated for February 2019.
"Our party has no former MPs and 80 percent are from younger generations, while 20 percent are experienced people who have worked for the country in fields such as education and transportation," Songklod said.
Songklod added that the prime minister his party chose would need to be supported by the people, able, good and brave. He also said they'd have to be dedicated to the nation and honest to the people.
However, the leader denied that his is an ad hoc party to support Prayuth, adding that he wanted the Thai Nation Power Party to become a political institution and the biggest political party in Thailand. He said his wouldn't be a party under the domination of a single family.
Among its core policies are pushing for Thailand to become the largest entertainment hub in the world, a center of organic agriculture and a global center for tourism and finance.
Songklod's party had applied to register in May, but was turned down by the Election Commission because the positions of party leader and secretary general were occupied by the same person.
The Thai Nation Power Party is the second formation to openly support the junta after the People's Reform Party, headed by Paiboon Nititawan.