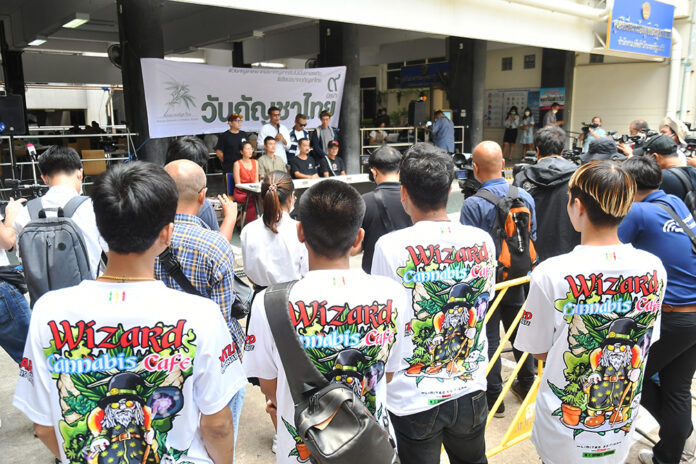 Cannabis advocates in Thailand organized a political movement on Thailand Cannabis Day, June 9, to advocate for the declassification of cannabis as a Class 5 narcotic and to allow home cultivation without a licence for medicinal purposes, as decided by the Food and Drug Administration on June 9, 2022.
The status of cannabis takes a turn after the general election when the 8 political parties forming a coalition government, led by the Move Forward party, sign an MOU expressing their mutual agreement to reintroduce cannabis as a controlled narcotic.
The Cannabis Association for the People, led by Ratthapol Saenrak, coordinator and committee, delivered a letter to the Move Forward party expressing their willingness to engage with party representatives in discussions on cannabis policy implementation.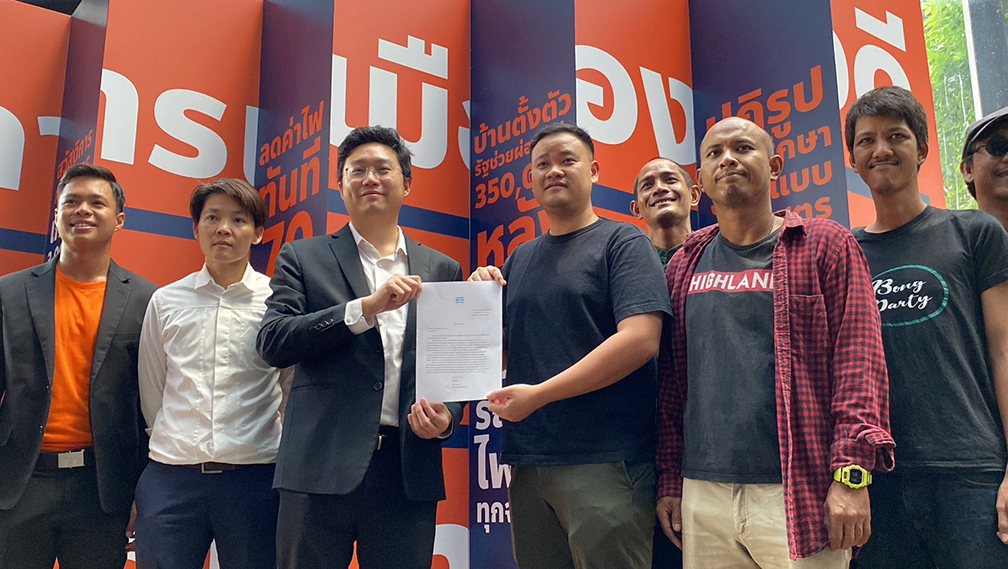 Ratthapol explained that the association has been advocating and actively campaigning for cannabis for about 10 years. The main position of the association is to oppose the reclassification of cannabis as a narcotic without proper support and regulation.
They believe that such a move could have far-reaching negative consequences for society beyond what many parties can imagine. Furthermore, it could lead to potential legal penalties, including imprisonment, for cannabis users and people involved in the industry.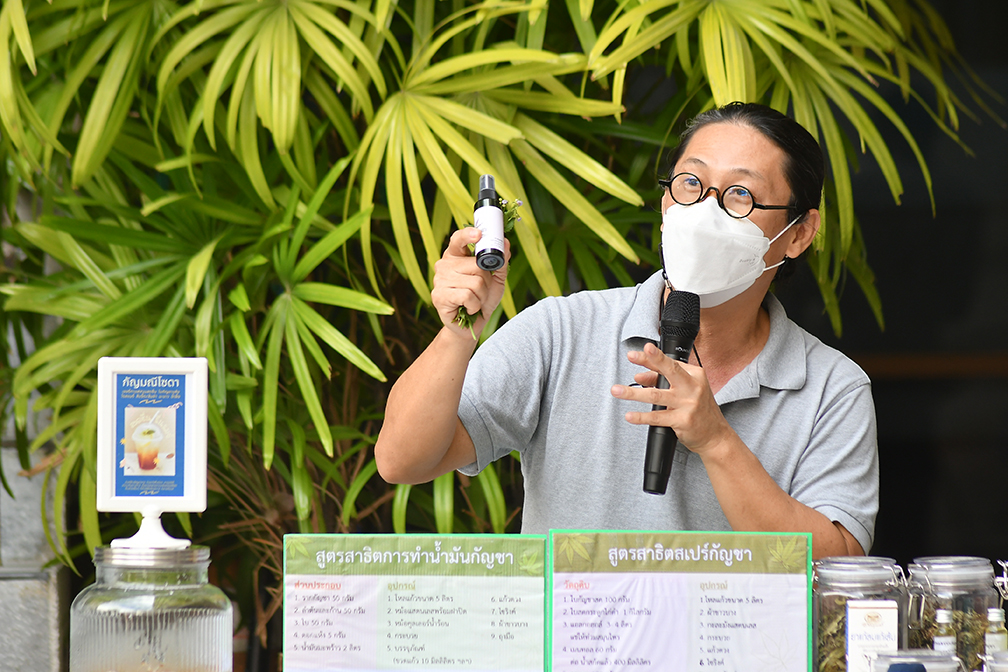 The association intends to present two demands: 1. There must be clear and transparent discussions and negotiations on how to proceed with the issue. 2. There may be a need to propose legislation that clearly differentiates between medical use and recreational use, implementing regulations that align with international standards.
Vorapob Wiriyaroj, a Move Forward Party MP, said that the issue of cannabis needs to be improved in two dimensions. There is a need to achieve a balance in terms of protecting children and young people while ensuring that those who use cannabis legally and responsibly can continue their activities.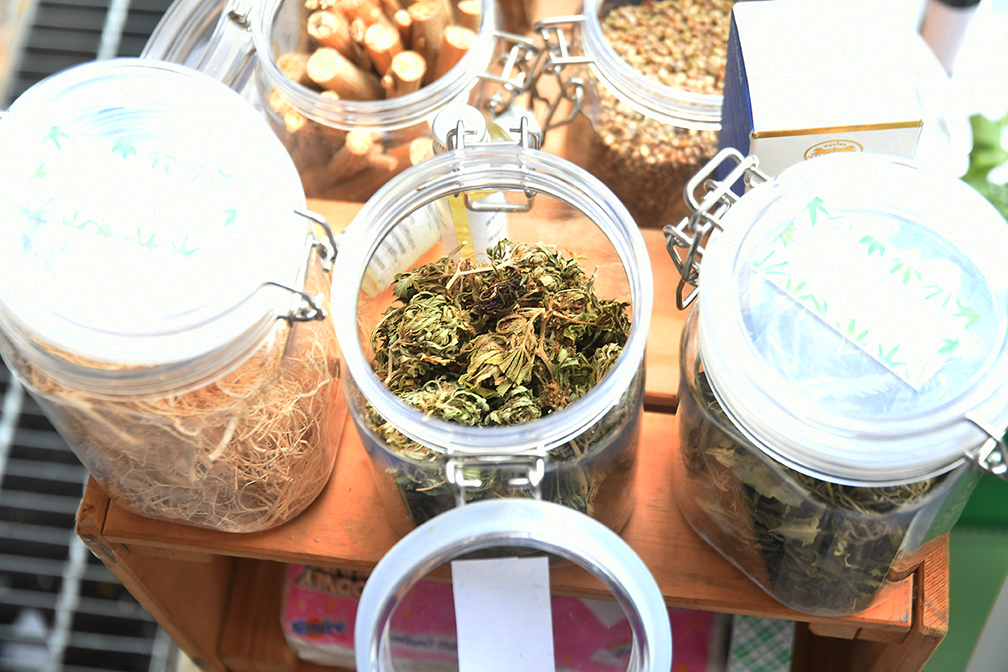 On the same day, Prasitchai Nhunuan, the head of the Future of Thai Cannabis Network, together with the Cannabis for Medical Use Network, filed a motion with Prime Minister Prayut Chan-o-cha at the Government Complaints Centre reiterating their intention not to reclassify cannabis as a narcotic.
They stated that from now on they will mobilize nationwide to collect the names of citizens who support this cause and hand them over to the new Minister of Public Health.