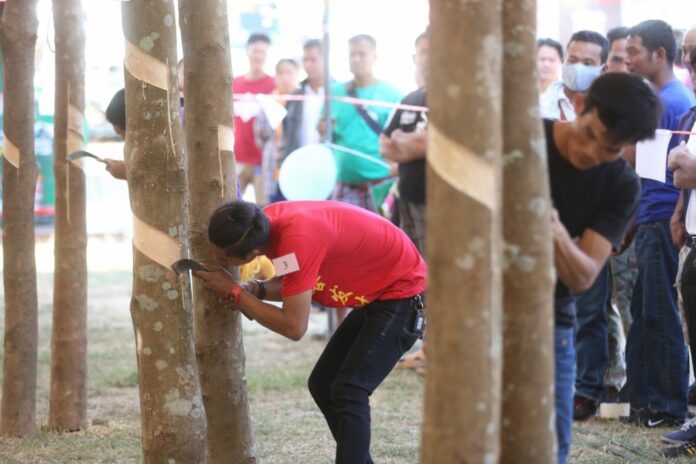 Government and business representatives from some of the economic powerhouses of Asia are converging on Bueng Kan province for its fifth Rubber Day, which opened on Feb. 16 and will run through Feb. 22.
One of the biggest trade expo for rubber industry in Thailand, Bueng Kan Red Cross and Rubber Day 2017 showcases the latest innovations and offering an opportunity for investors, from both Thailand and overseas, to explore new business venues with local rubber farmers.
Diplomatic delegates from other countries to tour the exhibition include Dato' Nazirah binti Hussain, Malaysia's ambassador to Thailand; Pho Hoang Han, deputy chief of Vietnam's mission to Thailand; Mong Natee, an advisor to the Prime Minister of Cambodia; Li Ming Gang, China's Consul-General in Khon Kaen; and Bounseng Pathammavong, vice governor of Laos' Bolikhamxay province.
Tech and Agriculture Combine at 'Rubber Day' in Bueng Kan
Among business dignitaries at the fair were Pinit Charusombat, chairman of the Council of Thai-Chinese Culture; Zhang Yan, president of the Rubber Valley Group in China; and Deepak Chaddha, president of Chowdhry Rubber Company in India.
Malaysian ambassador Dato' Nazirah congratulated Bueng Kan provincial authorities for their success in promoting rubber to the international market. He said Malaysia, which is currently the fifth biggest manufacturers of rubber in the world, is seeking closer cooperation with Thailand in terms of business deals and technologies to improve rubber quality.
Pinit, the chairman of the Council of the Thai-Chinese Culture, said he was surprised by the number of attendees at the fair, noting that more than 30 government and business delegates from China alone were at the exhibition.
"Bueng Kan Rubber Day has become an important trade show, because farmers barely need to rely on any middleman," Pinit said. "Bueng Kan can directly send rubber to processing plants in many provinces in China."
He noted that a company in China recently signed an agreement to important 500,000 tons of rubber from Bueng Kan each year, while Malaysia and India are also eyeing trades with farmers in the province.
"It greatly helps stimulate economy of Bueng Kan," Pinit said.
Zhang Yan of Rubber Valley Group described the fair as a "name card and bridge" that would introduce rubber from Bueng Kan and Isaan region to international market.
He said his company also recently signed a deal with a university in Thailand to manufacture automatic rubber-slitting machines that will significantly boost rubber production, a step he hailed as a mark of "Thailand 4.0" era.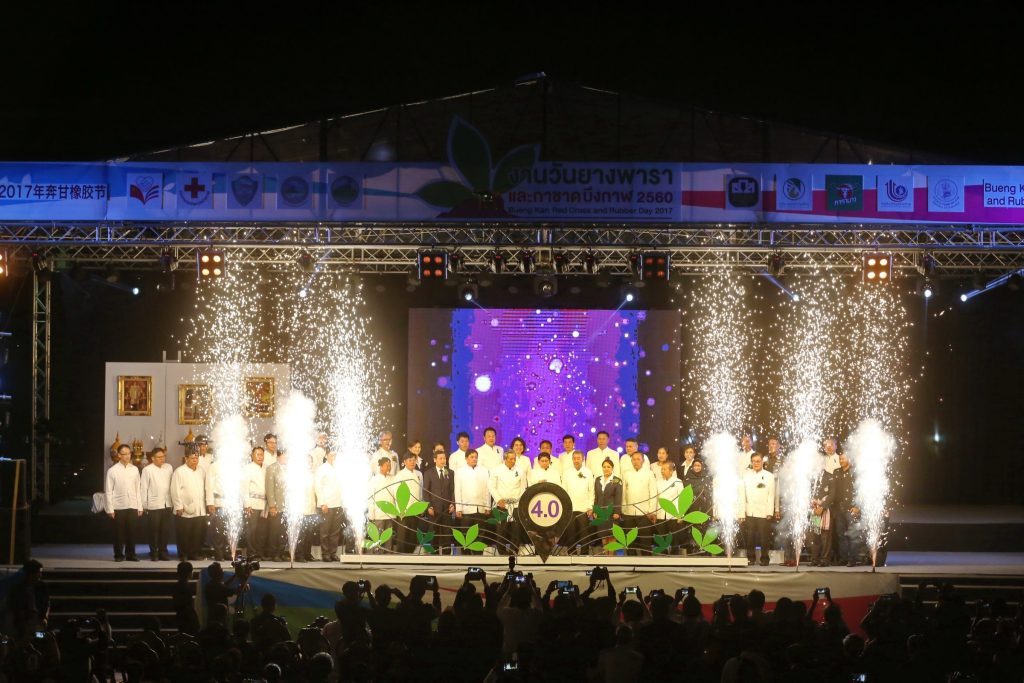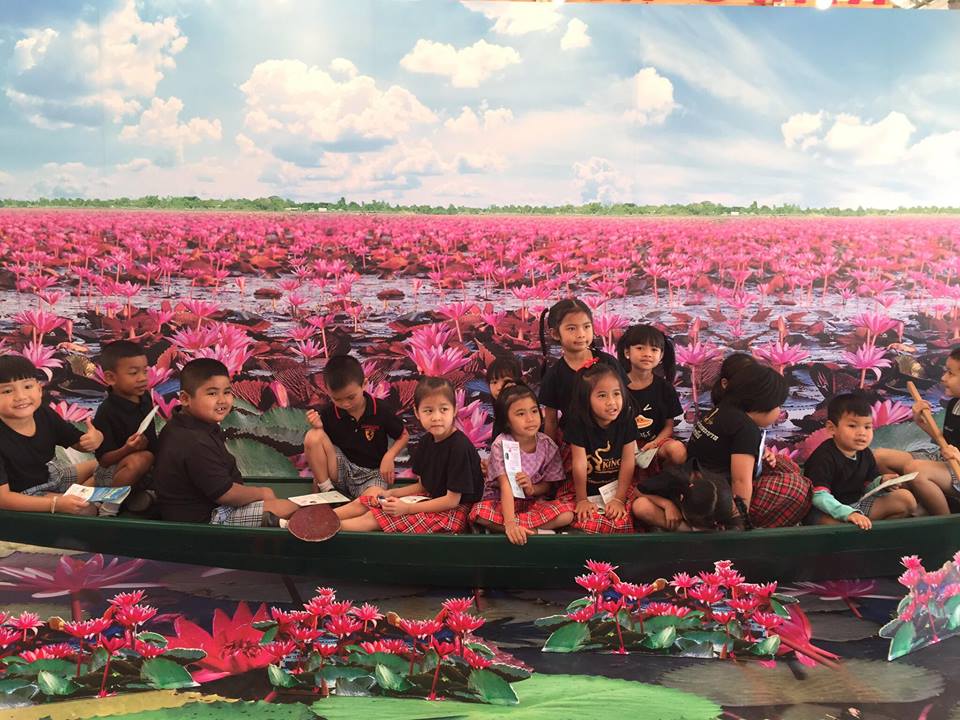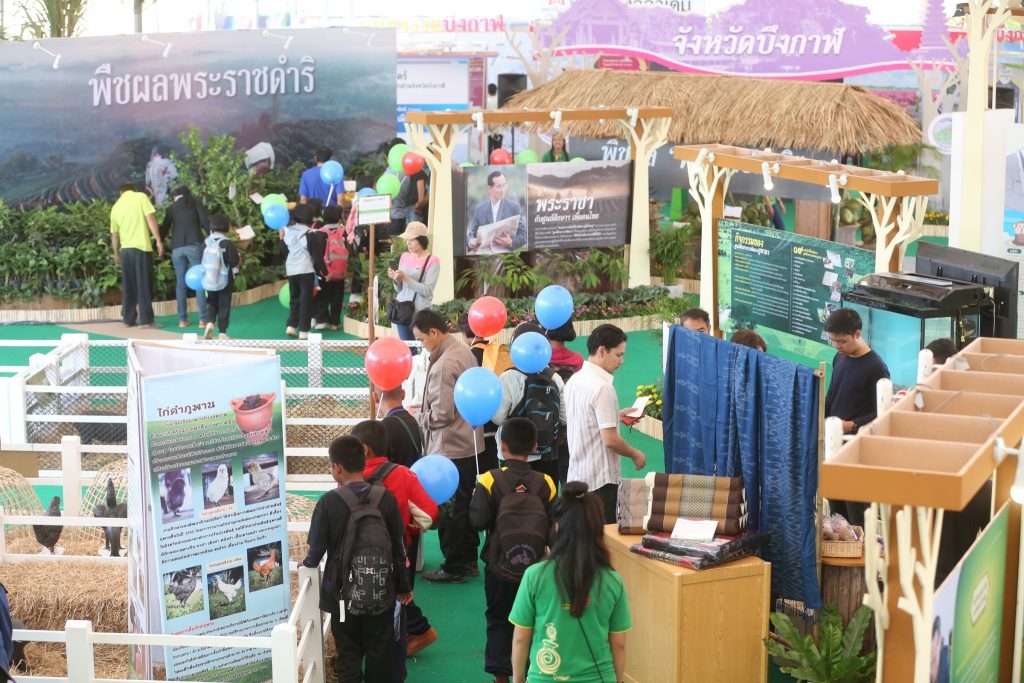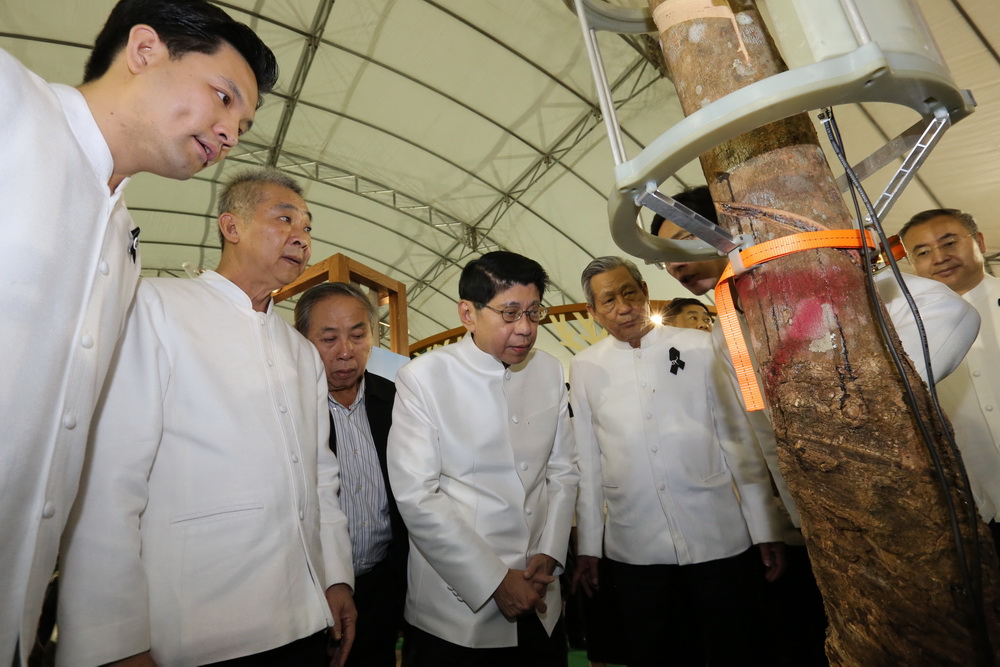 This is a paid advertorial. Khaosod English is not responsible for its content or claims.