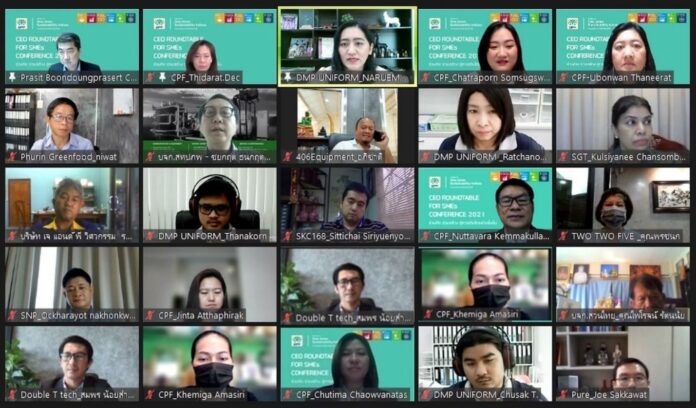 SME partners of Charoen Pokphand Foods Public Company Limited (CP Foods) shared delight with the company's Faster Payment program that shorten debt repayments and provide better liquidity, helping them to continue their businesses smoothly during the outbreak of COVID-19 and ready to go promote sustainable business practices to increase their competitiveness.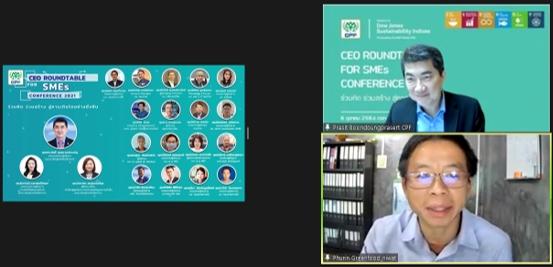 CP Foods' CEO Prasit Boondoungprasert said that small and medium-sized enterprises (SMEs) are crucial in the food production supply chain. Because of their support, the company can continuously produce high quality food that meets safety standards despite the pandemic crisis.  
During the outbreak, CP Foods launched the "Faster Payment" scheme, shorten credit term to within 30 days in an effort to help 6,000 SME partners that affected by COVID-19 to have better financial liquidity and being able to maintain their businesses in this difficult time.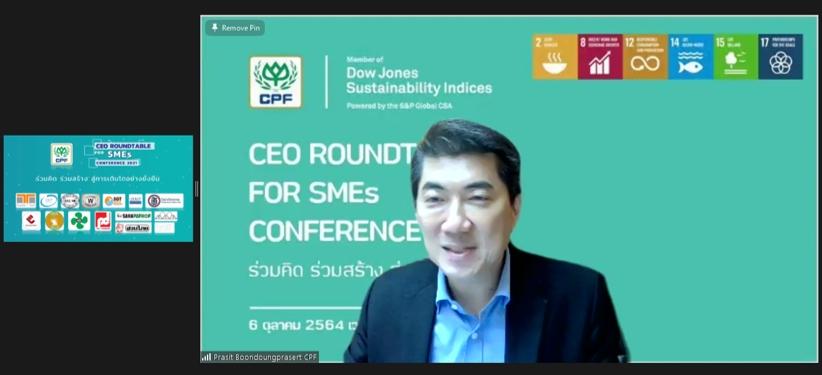 Aside the faster payment program, CP Foods has organized a virtual seminar, CEO ROUNDTABLE FOR SMEs Conference 2021, as a platform for business partners share experiences and sustainable practice, leading to new business solutions and cooperation to enhance the capabilities of SMEs. With this, they can grow together and being well-prepared for post-COVID-19 competition. 
"Nowadays, there is more to food business than delivering quality and safety products. Sustainable supply chain and eco-friendly products have become more and more important. Therefore, we hosted the forum for SMEs to share their thoughts and inspire them to integrate ESG principles in their operation," he said. "CP Foods is willing to support everyone in the supply chain to grow sustainably together," 
In addition, Mr. Prasit also shared the company's business strategy that focus on three approaches. The first approach is on the nutritional value of food coupled with food safety standards. The company will focus on develop value-added and healthy food products such as Cheeva Pork which has higher omega than normal pork, etc.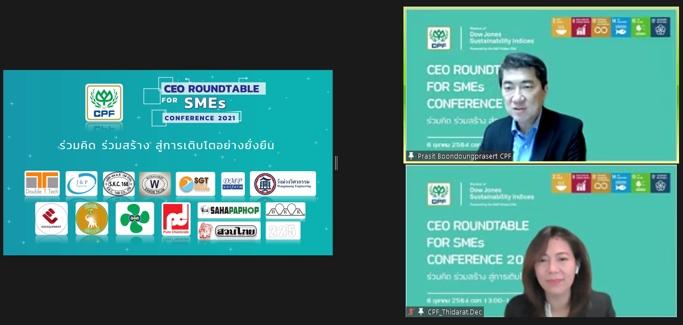 The second strategy is to move towards digital transformation from farms, factories, to fork. Meanwhile, the third strategy is engineering practices by upgrading machinery and equipment to automation, using IOT systems in management. 
Mr. Niwat Dangmang, Managing Director of Phurin Green Foods Products Co., Ltd., a supplier of fresh and garlic, the company has worked together with farmers and promoted cultivation according to GAP (Good Agriculture the quality of life of farmers has improved. Today, there are 50 farming households joining with Phurin to supply organic garlic to CP Foods. 
Mrs. Narumon Saengmanee, Managing Director of DMP Uniform Co., Ltd., thanked CP Foods for the opportunity to produce uniforms in the production line. Working with CP Foods has helped the company to upgrade their quality systems to comply with CP Foods standards, including sustainability that is a global trend. 
The company is currently studying and developing fabrics made from fish scales and recycled plastic bottles as well as shifting to more online marketing and most importantly, the Faster Payment project helps promote good governance, enabling companies to boost liquidity, resulting secured jobs for employees. 
In addition, Mr. Chayakrit Thanakritkajorn, Sahaphop Co., Ltd., a service provider for maintenance of farm machinery and equipment also shared that they are turning to digital technology in response to CP Foods disease prevention measures. It has developed a platform to monitor tools and equipment used in the farm through an online system. This effectively reduces production costs for SMEs.