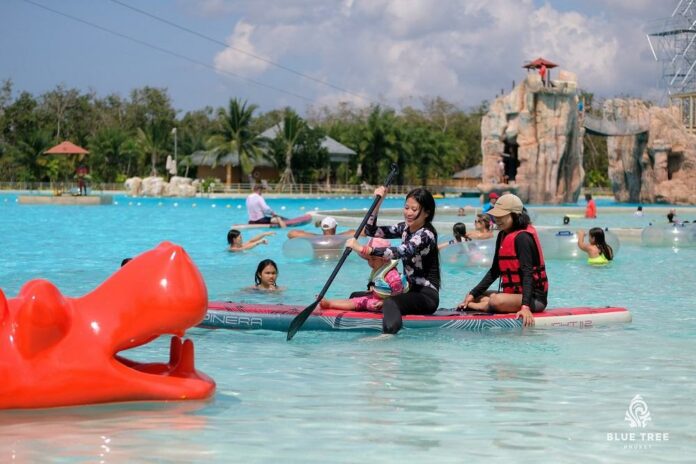 Blue Tree Phuket is offering a summer promotion of "Buy 2 Get 1 Free!" for the month of May! Come and experience "Blue Tree Lagoon" – the largest clear blue lagoon in the Asia Pacific region – and enjoy everything it has to offer from a variety of entertainment activities both in the water and on land, including Super Fly and Zipline, to challenging activities like Ninja Warrior, Cliff Jumping, Rock Climbing, and many more.
Whether you come as a group of friends or as a family to have fun, there is something for everyone at the Blue Tree Phuket. You can purchase tickets at https://bluetree.fun/tickets/ or walk in to inquire. Or you can call at 076-602435.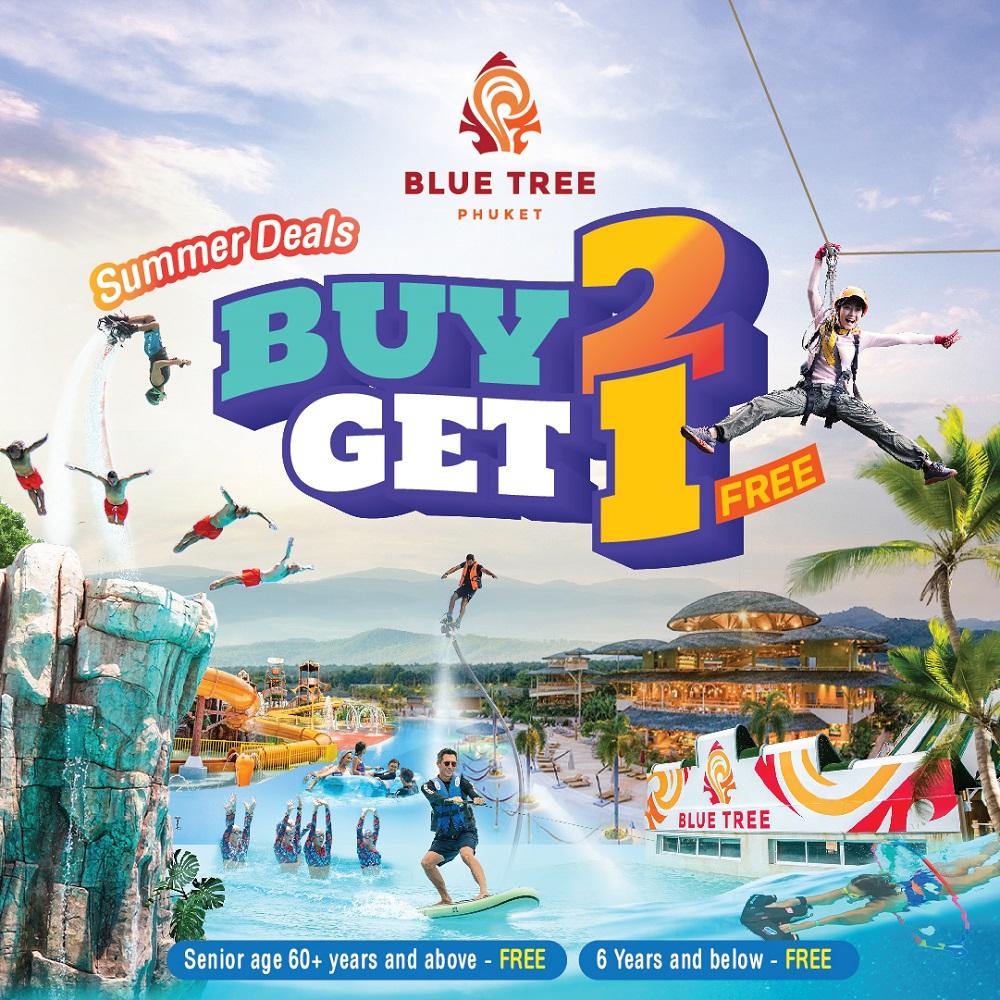 Note:
– Adults – Thai and Thai residents – Tickets are priced at 650 baht while for foreign tourists, the cost 
  is 1,100 baht.
– Thai and Thai residents' children (ages 7-12) pay 250 baht while foreign tourists pay 600 baht.
– Children under 6 years old and seniors over 60 years old can enter for free.
– Tickets purchased are valid only in May 2023
#BlueTree #Phuket #BlueTreePhuket 
#Entertainmenthub #ThrillandChill #DayandNight
#BlueTreeLagoon #Promotion #Buy2Get1Free