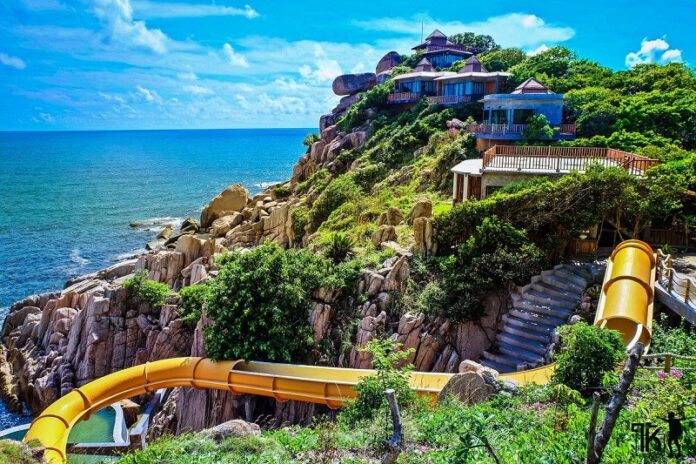 KOH TAO — A popular cliffside resort on Koh Tao famous for its water slide has been accused of land encroachment, authorities said Wednesday.
The Sai Daeng Resort Koh Tao, which opened last year, will be inspected to determine whether it was built legally atop its seaside perch. Forestry officials said they believe the land was granted protected status under a 1941 law.
A receptionist at the resort said Thursday that management was still discussing the matter and were not available for comment. A man, who declined to give his name, insisted they had legal possession of the land and the documents to support it.
It was not immediately clear who owns the resort.
Head investigator Chivaphab Chivatham said they started to look into the case because they received complaints that it was squatting on public land.
Authorities, however, said it was possible the land was protected but the Treasury Department, which manages state properties, leased it to the resort owner to develop. The forestry department said it would inquire with treasury officials.