BANGKOK — There was an outpouring of sadness overnight for Piggy Bank, the green sea turtle who died Tuesday of complications stemming from an operation to remove almost 1,000 coins from her gut.
Piggy Bank, 25 and called Ormsin in Thai, had become an object of national affection when she died following days of her closely watched rehabilitation and recovery, resulting in an expressions of grief – and some introspection.
"Please let Piggy Bank be the last victim," Piggy Bank's veterinarian team implored Tuesday at a news conference announcing her death.
Read: Piggy Bank, Giant Sea Turtle Who Ate Too Many Coins, 25
Veterinarian Nantarika Chansue said Piggy Bank's death should spur Thais to stop carelessly tossing coins into ponds or fountains where they might harm animals. Since Tuesday, netizens have used #เต่าออมสิน both on Twitter and Facebook to express their sadness, disappointment and to decry harmful superstitions.
ได้พักแล้วนะ.#เต่าออมสิน pic.twitter.com/jkIqD2XY19

— wrws. (@wrwsfuyfu) March 21, 2017
'You can rest now'

'The best beliefs are those that don't harm any other lives'
'Don't wish for luck on others' misfortune, okay, humans?'
'
'Rest in peace krub, Auntie Ormsin'
ชอบคอมเม้นต์เพจนี้จากข่าว #เต่าออมสิน
บางทีความเชื่อความงมงายคลั่งบุญมันก็ทำร้ายผู้อื่น pic.twitter.com/003BWdehEe

— คริสลึก (@_deepkris) March 20, 2017
'Some people scoff at donation boxes, but toss coins into ponds hoping to get merit???'  @_deepkris tweeted with screencaps of a Facebook post on Little Girl on Cold Mountain showing coins covering a stingray.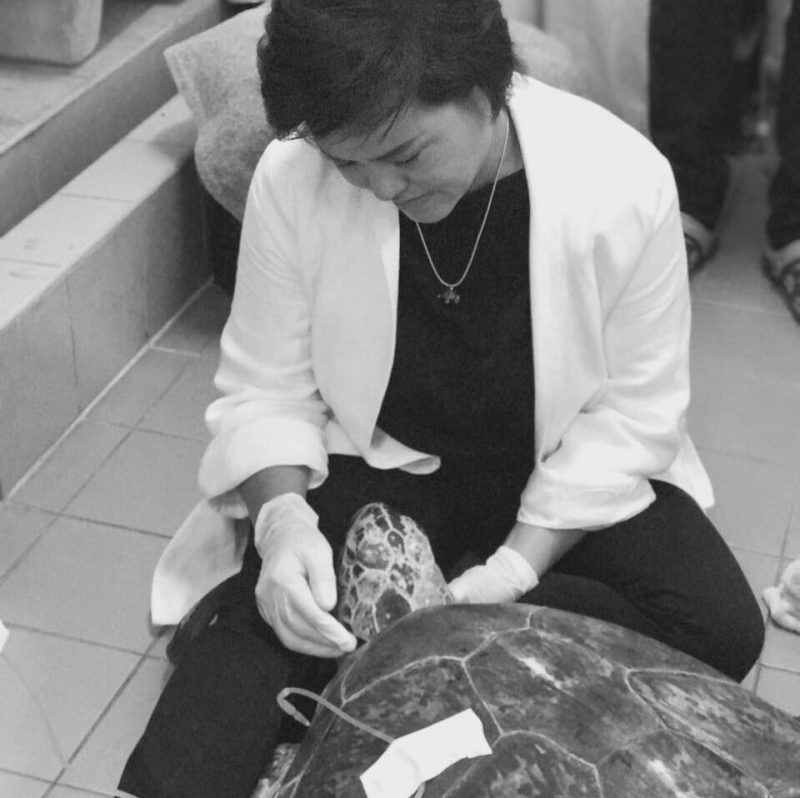 Related stories:
Now Empty of Coins, 'Piggy Bank' in Terminal Decline
Chula Vets Divest Turtle's Stomach of 915 Coins (Photos)
'Piggy Bank' Ate Too Many Coins. Now Chula Vets are Trying to Save Her.