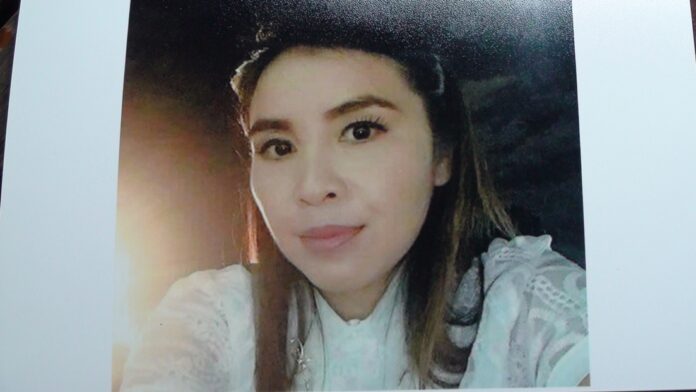 UBON RATCHATHANI — After three months and a series of false leads, a family's search for their missing daughter could be over after an army officer was implicated in her disappearance and the latest of three bodies were discovered in a forest.
Police identified Capt. Supphachai "Nheng" Phaso of the 6th Infantry Regiment as the main suspect in the disappearance of Juthaporn "Oil" Oun-on, a Sisaket official missing since July. Her remains were believed discovered Monday in Ubon Ratchathani province near a military base. On Tuesday, Supphachai was suspended from duty.
Police believe debt owed to the victim may have been a motivation for her disappearance. Uraiwan Thamkun told police that Juthaporn, his friend, had been attempting to recover money loaned to Capt. Supphachai for some time.
Supphachai, 30, has denied any involvement in Juthaporn's disappearance.
For months, Juthaporn's family had desperately looked for Juthaporn, a 37-year-old local education official in Sisaket's Kantharalak district.
The family, who consulted spirit mediums and staged a protest against police – had their hopes she was alive inflated in August when a post appeared on Juthaporn's Facebook account asking her niece to send 20,000 baht.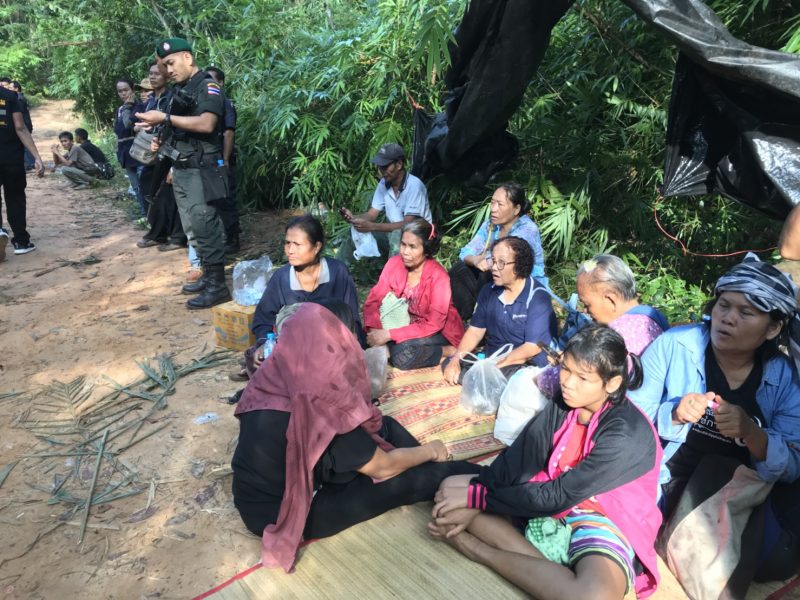 But on Monday, they seemed to accept that they finally had an answer after the discovery of the bones and articles of clothing.
"I'm a 100 percent sure this is my daughter's body," Laem Oun-on, 60, Juthaporn's mother, said Monday. "If the tests say it's not, then I don't know where else to look. I'm completely exhausted. I poured 1 million baht into finding her. I just want justice for the Oun-on family because we had to lose our beloved daughter forever."
A forensic examination of the remains is being conducted.
A skull, bones, underwear, hair, brown government uniform skirt and black watch identified as Juthaporn's were found in the same area her husband had looked for her in July, a forest area in Ubon Ratchathani's Nam Yuen district. It's also near a base for paramilitary rangers.
Desperate Search
Juthaporn disappeared July 3 after dropping off her 8-year-old daughter at school.
Her worried family filed a missing persons report. The search would turn up two dead bodies before the most recent discovery.
After months of searching by the local military and Juthaporn's husband, Witthaya Ketkaew, officials found a burned body Aug. 17 in the same district where the remains were recently found – but it was not Juthaporn's.
The family grew frustrated by false leads. Witthaya trekked into a different Ubon forest where he found yet another body that wasn't Juthaporn's on Aug. 19. Family members – believing soldiers were involved and that the case would be forgotten – filed complaints with the police Aug. 21.
In desperation, a family member turned to a spirit medium in late August to channel the victim's spirit. The medium allegedly cried and said that Juthaporn was "so cold and wanted to go back home," adding she was in a place with running water to the east.
Frustration grew Sept. 1 when Juthaporn's family gathered to protest at the Kantharalak Provincial Police Station in Sisaket to demand a meeting Supphachai, who had become a suspect.
"He hid our daughter," they yelled. Supphachai was brought in for questioning. More than 50 police were deployed to keep the peace since a large number of Juthaporn's loved ones had gathered.
Juthaporn's father, Boonlert Oun-on, told the media Aug. 18 that he believed a factor in his daughter's disappearance was a dispute in collecting on one of the loans she had given out.
On Sept. 8, Juthaporn's family set a 1 million baht reward for her safe return, and 300,000 baht for recovering her body.