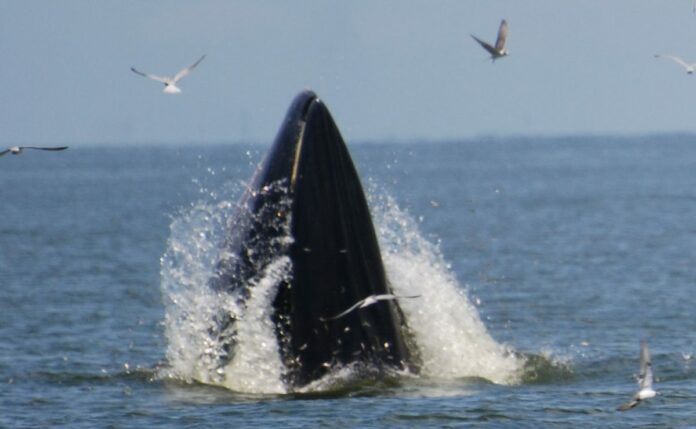 BANGKOK — Thailand's life aquatic faces a murky future after a year that saw sensitive species injured by humans, beached ashore or choked on trash.
Marine officials said about 400 endangered marine animals died in Thai waters in 2017, with the population of dugongs running especially low in a year that also saw the Irrawaddy dolphin declared endangered.
"I can't estimate whether more or fewer animals will die next year," Weerapong Laovetchprasit, a government marine wildlife veterinarian in Rayong said Monday.
Read: 355 Threatened Marine Animals Killed in 2016
Although the number rose considerably from last year's 355, marine officials at a Friday press conference Friday said that's due to better reporting via social media, not necessarily an increase in animal deaths.
"About 400 rare marine animals died this year, mostly because they were beached, injured by fishing boats or ate trash," said Jatuporn Burutpat, director of the Department of Marine and Coastal Resources.
Sea turtles, dugongs, dolphins and whales are all among marine animals considered rare.
The department's developmental institute director Ukkrit Sataphumintr said that only 2,500 to 3,500 sea turtles are left in Thailand. There are important breeding grounds on Ko Khram in Chonburi, the Similan Islands and Mai Khao Beach on Phuket. He said the low numbers are a cause for concern but credited awareness campaigns for some progress.
"Campaigns for Thai people to conserve sea turtles only started working recently after 30 years of trying," Ukkrit said. "Thai people only just stopped eating turtle eggs."
Read: Irawaddy Dolphin Now 'Endangered' and We're to Blame
There are about 2,000 dolphins and whales in Thailand comprised of more than 27 species. Ukkrit said the marine department has been following the movement of these mammals, especially those of Bryde's whales, and identified more than 60 individuals.
Dugongs may be in the most dire straits, with only 200 to 250 left, mostly in the Andaman Sea around Koh Libong in Trang province.
Nantarika Chansue, a veterinarian at Chulalongkorn University, said passers-by who encounter beached animals should report them to the Department of Marine Resources' research branches.
Nantarika's efforts on behalf of marine animals came to public attention earlier this year when she operated on Piggy Bank, a giant sea turtle that died following surgery to remove 915 coins from its stomach.
In March, Piggy Bank became a symbol for sea turtles kept in captivity when the 25-year-old reptile died from surgery complications, capturing the news cycle for several days.
In December, the Irrawaddy dolphin and finless porpoise – freshwater mammals that have their last bastion in Thailand – were declared endangered by the IUCN Red list.
Any beached marine animals, dead or alive, should be reported to the Department of Marine Resources's research branches in Rayong, Samut Sakhon, Chumphon, Songkhla or Phuket provinces for rescue or autopsy either via Facebook or calling the listed phone numbers.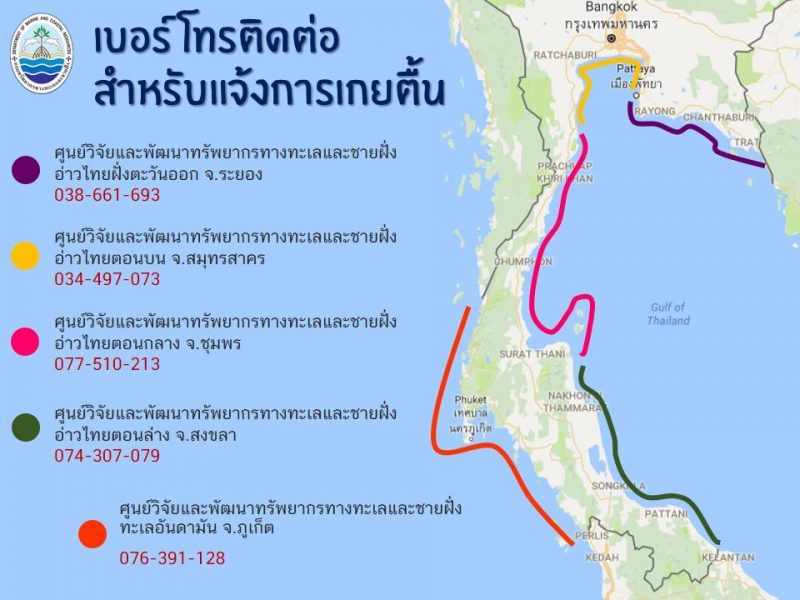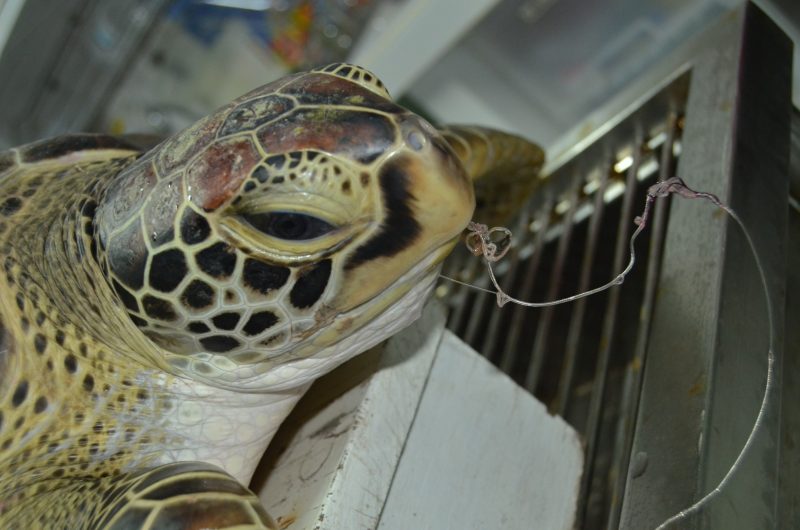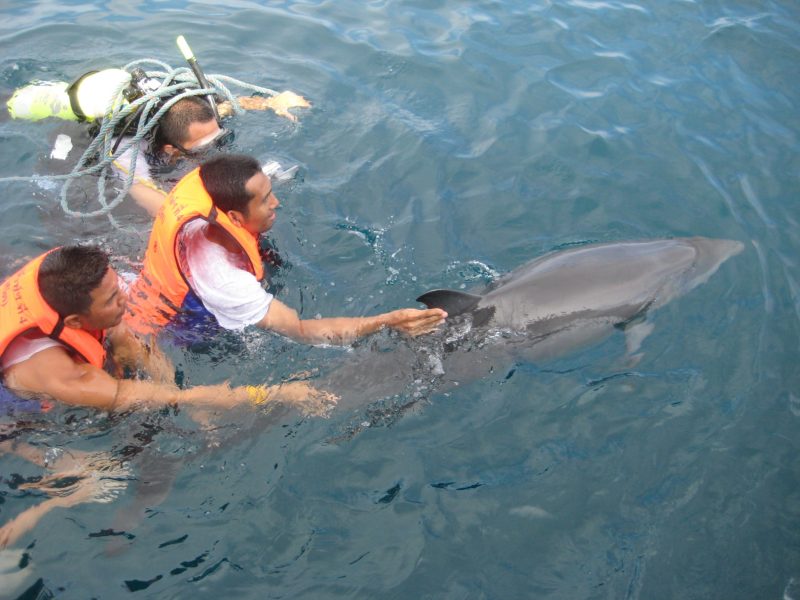 Related stories:
Irawaddy Dolphin Now 'Endangered' and We're to Blame
Vets Look to Rehabilitate 'Paley,' Sea Turtle Pale From Captivity
Rescue Effort Fails to Save Wounded Dugong
Turtle Watch: Coins Found Inside Two of Piggy Bank's Friends (Photos)
Nation Mourns Piggy Bank, Takes Hard Look At Self
Piggy Bank, Giant Sea Turtle Who Ate Too Many Coins, 25