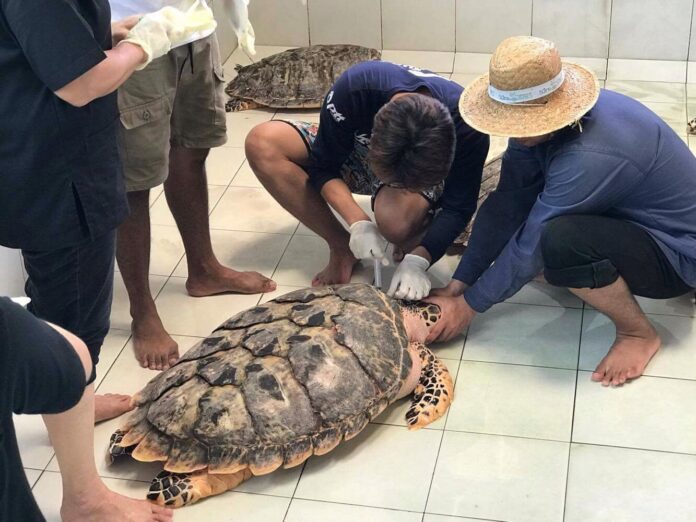 RAYONG — Veterinarians on Tuesday said two of nine turtles rescued from the same pond as one which died after undergoing surgery last month will be treated Thursday for coins they ingested.
Vets found coins inside two turtles rescued from the same artificial pond as Piggy Bank, the giant sea turtle who reached a level of national fame for being the first to undergo surgery to remove nearly 1,000 coins before dying from post-surgical complications last month.
Read: Piggy Bank's Turtle Friends to be Checked for Coins
"Mostly, they're in good, but not great, condition. They've been eating the wrong food for a long time, so their shells have not developed normally due to the lack of nutrients," Weerapong Laovetchprasit, a marine veterinarian overseeing the turtles on Koh Mannai in Rayong province said Tuesday night. That's where the regional Marine and Coastal Resources Research and Development Center has its office, and the turtles are being treated.
Two of the turtles were found to have coins in them, although expected to be much fewer than the 915 found in Piggy Bank.
"We found only three to five coins inside two turtles, but we will need to X-ray them again to double check because these turtles are huge, the largest one weighing 120 kilograms."
Instead of surgery, vets will feed turtles digestive medicine so that the turtles excrete the coins naturally. "None of them have as many coins as Piggy Bank. Her case was extreme," Weerapong said.
"One turtle has four coins in its intestines, and we suspect another one has coins as well," Nantarika Chansue, Piggy Bank's vet from Chulalongkorn University said in a Tuesday morning post.
Read: Piggy Bank, Giant Sea Turtle Who Ate Too Many Coins, 25
The nine reptiles – five green sea turtles and four hawksbill sea turtles – were X-rayed and underwent blood tests starting Monday.
Although more than 20 of the turtles were to be tested, nine were chosen for additional testing while the rest were set free earlier this week at the naval base at Sattahip. Before being rescued by the marine center in May 2016, Piggy Bank and her friends lived in Koh Loy Park in Chonburi province.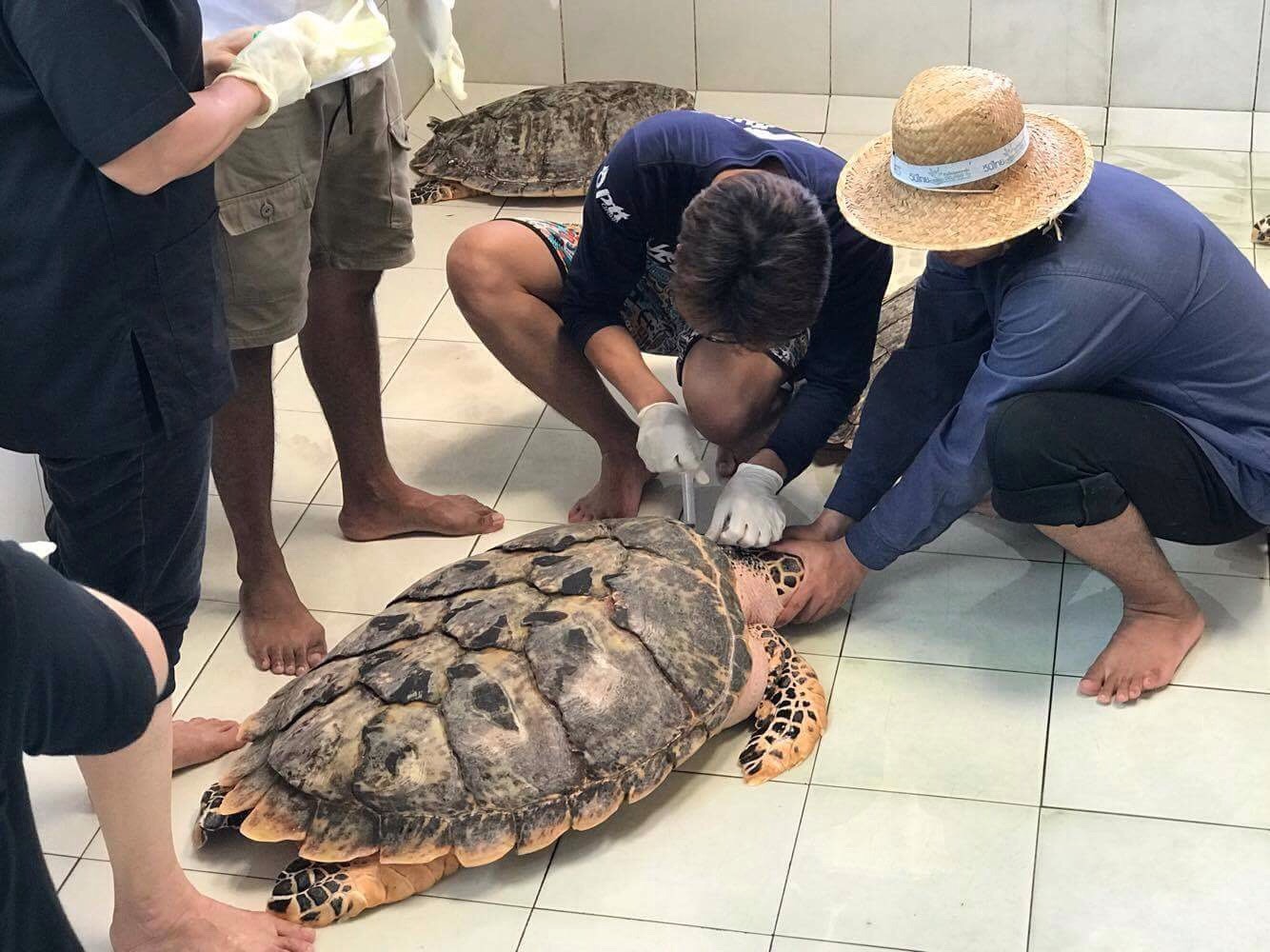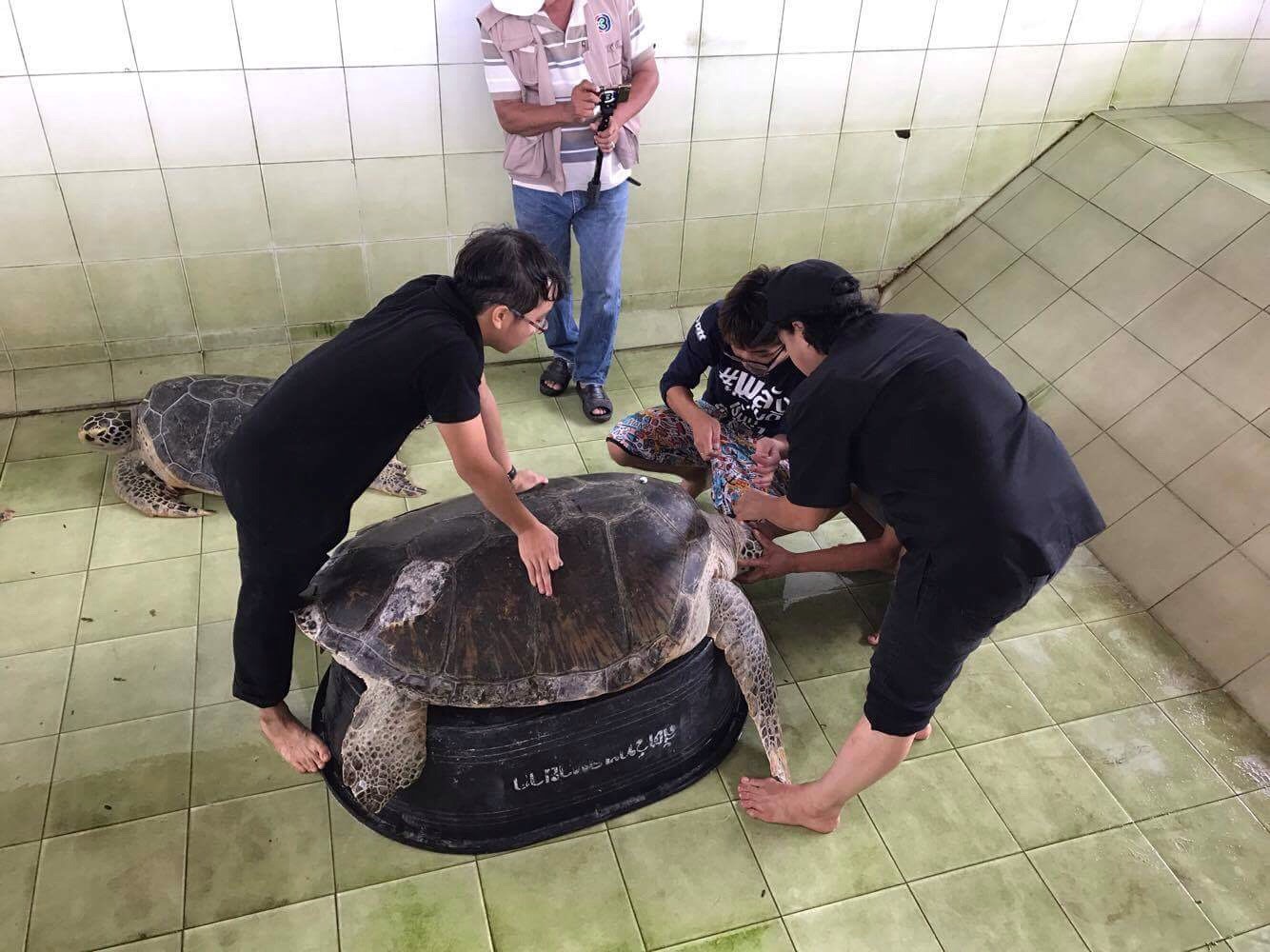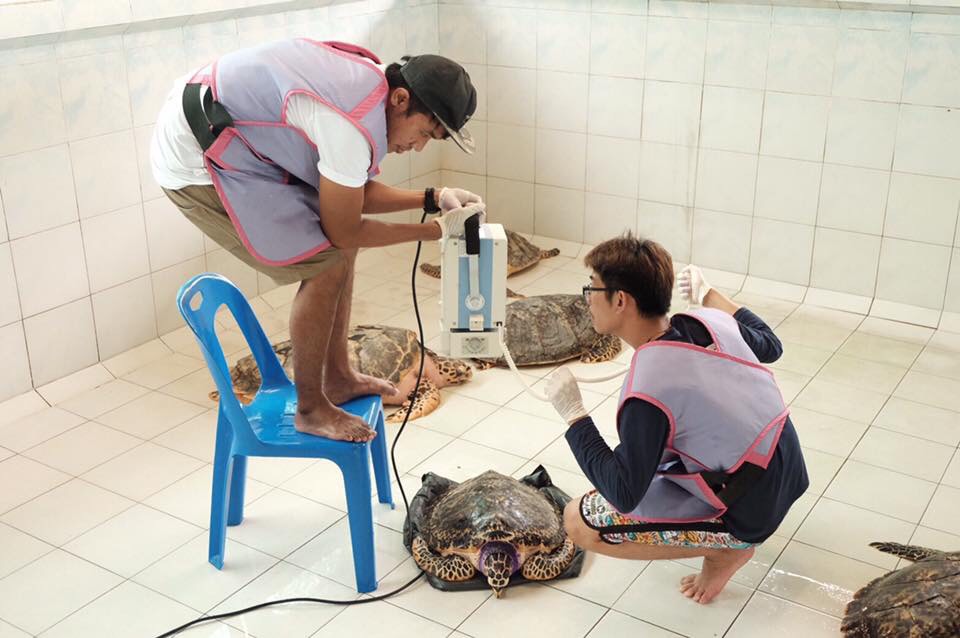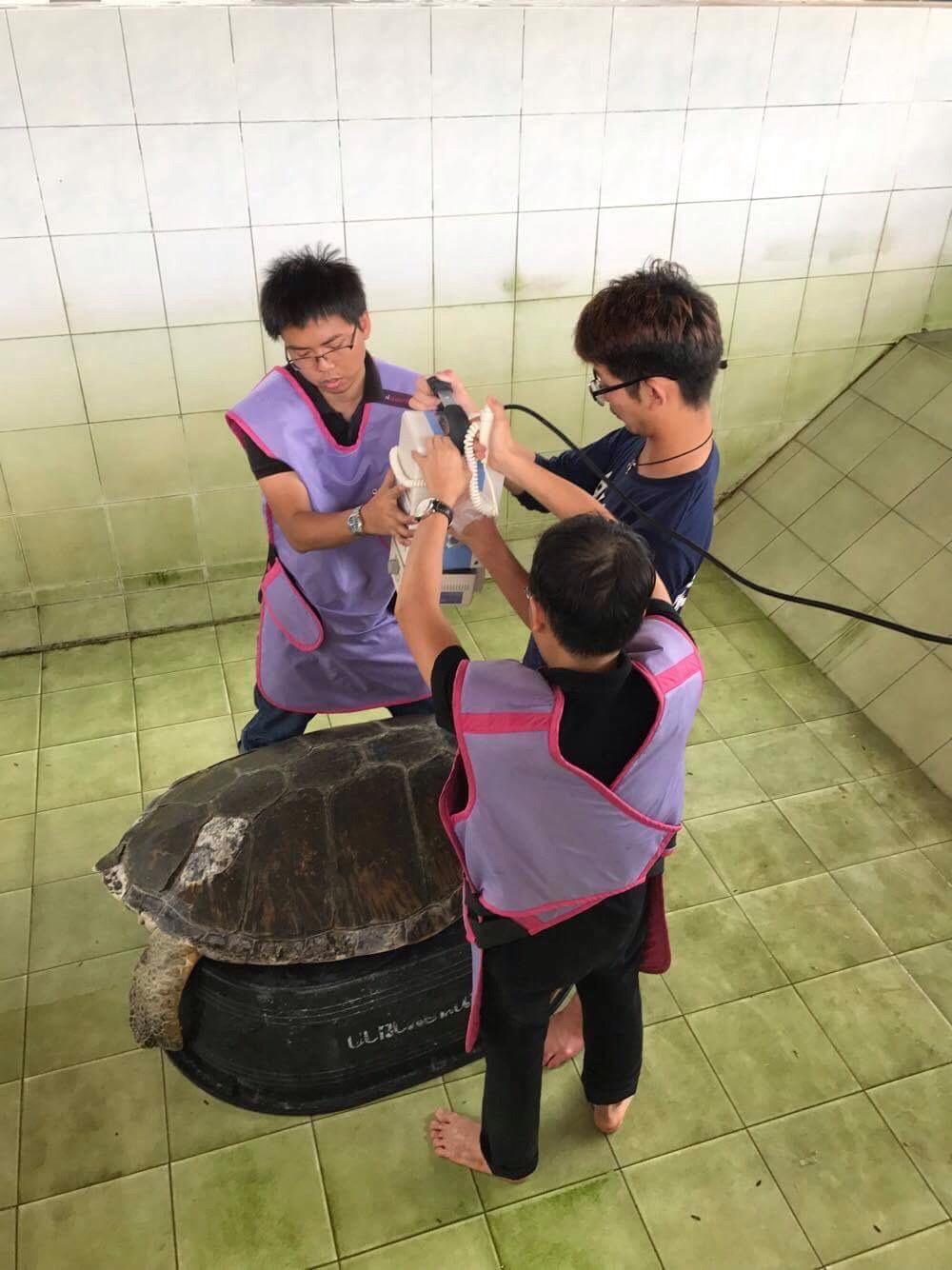 Related stories:
Piggy Bank's Turtle Friends to be Checked for Coins
Piggy Bank, Giant Sea Turtle Who Ate Too Many Coins, 25
Nation Mourns Piggy Bank, Takes Hard Look At Self
Now Empty of Coins, 'Piggy Bank' in Terminal Decline
Chula Vets Divest Turtle's Stomach of 915 Coins (Photos)
'Piggy Bank' Ate Too Many Coins. Now Chula Vets are Trying to Save Her.