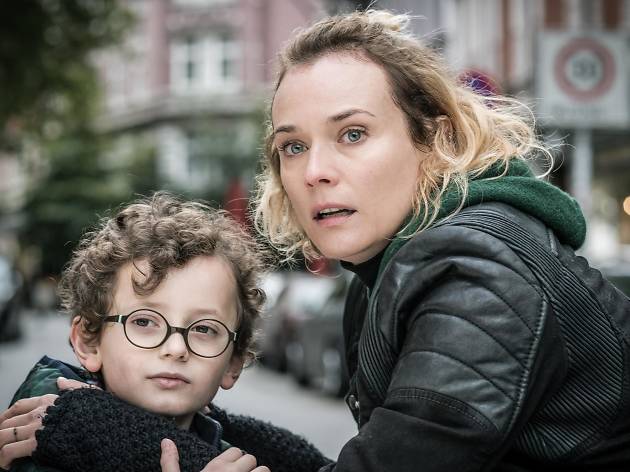 BANGKOK — A Hamburg housewife seeking revenge on neo-Nazis will be among eight contemporary German movies to show around Bangkok later this month.
German Film Week returns to the capital city for another year with a week-long event highlighting critically acclaimed contemporary German movies. They will screen at several alternative venues around Bangkok.
Film week opens at Goethe Institut with the most recent Golden Globe Awards foreign language winner "In The Fade," a drama about a woman (Diane Kruger in a Cannes-winning turn) who seeks justice – and then vengeance – after her Turkish husband and son are killed by neo-Nazi terrorists.
The event moves on with other seven films. They include documentary "Bueys" which takes a look on Joseph Bueys, one of the most influential avant-garde figures of Germany's postwar era. Documentarian Jakob Preuss's work "When Paul Came Over the Sea" shows his friendship at a refugee camp with Cameroon migrant Paul, who takes a perilous journey to reach Germany.
It's a chance to see a Holocaust drama in a modern setting. "Transit" will show at new boutique arthouse theater Cinema Oasis. The movie is adapted from a 1944 novel and circles around a German refugee who assumes the identity of a dead French author.
The event will run June 25 to July 1 at five venues: the Goethe Institut, Cinema Oasis, Bangkok Screening Room, Changchui art space and Warehouse 30's Doc Club Theatre. Information about the schedule and buying tickets (100 baht for each show) are available online. All the films will show in German and with Thai and English subtitles.