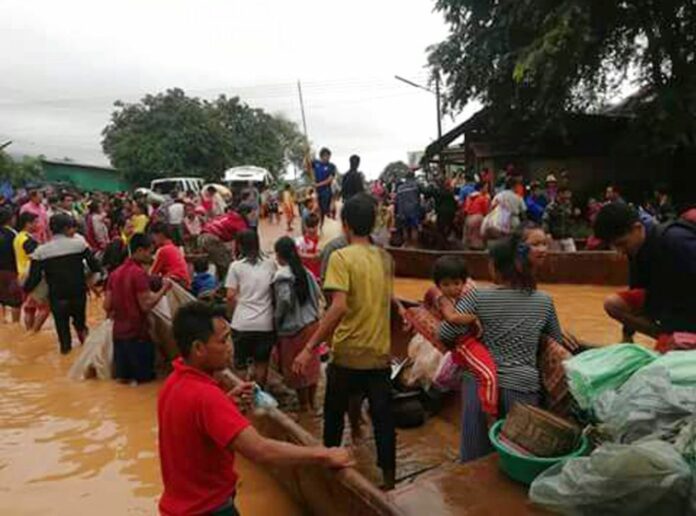 BANGKOK — Thailand has provided assistance to Laos after a hydroelectric dam collapsed in the country's southeast, leaving hundreds missing and forcing thousands to evacuate.
Thai rescuers were deployed to help rescue survivors after the Xepian-Xe Nam Noy hydropower dam reportedly collapsed Monday night. The rescuers were said to be at the Chok Mek Customs point Wednesday morning, preparing to enter Laos.
Lao state agency KPL said 6,000 people have been left homeless.
The Royal Thai Embassy in Vientiane today will give 100,000 baht fund to Lao officials as financial support.
Read: Flooding From Laos Hydroelectric Dam Leaves Hundreds Missing
The embassy is accepting drinking water, dry food, medicine and survival kits to be sent to help the victims. Donations can be made through the Royal Thai Embassy-Donation Krung Thai Bank account No. 945-1-03-115-4.
The Xepian-Xe Nam Noy dam was being constructed by a joint venture of South Korean, Thai and Lao companies. Heavy rain and flash flooding were said to have caused the dam to collapse, releasing 5 billion cubic meters of water.
Related stories:
Flooding From Laos Hydroelectric Dam Leaves Hundreds Missing