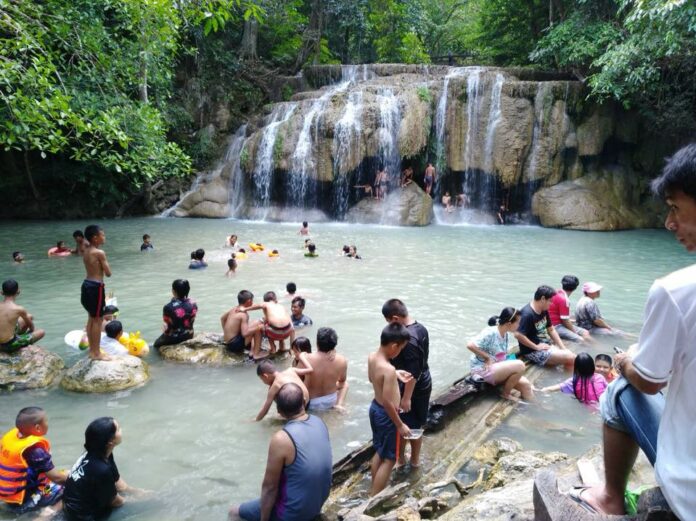 BANGKOK — National parks nationwide will waive entry fees on Mother's Day – but only for Thais.
Thais can enter national parks, wildlife sanctuaries and non-hunting areas nationwide for free Sunday in honor of Queen Sirikit's 86th birthday, the Department of National Parks, Wildlife and Plant Conservation announced Thursday.
"For various reasons, this extends to Thais only," Sompot Maneerat, spokesman for the national parks department said Friday. "Usually on holidays we will mainly be taking care of Thais."
The fee waiver includes vehicle entry fees.
"We want to promote citizens to visit and study natural areas as well as build up an appreciation for nature conservation," Thanya Netithamkul, director of the department said. "This will also strengthen family connections when children bring their moms to visit."
Thanya also asked that people not bring that styrofoam and plastic bags into parks, which has been banned since June.
Asked which park he would recommend to visit, Sompot laughed and said, "Any park that has the space."
Related stories: