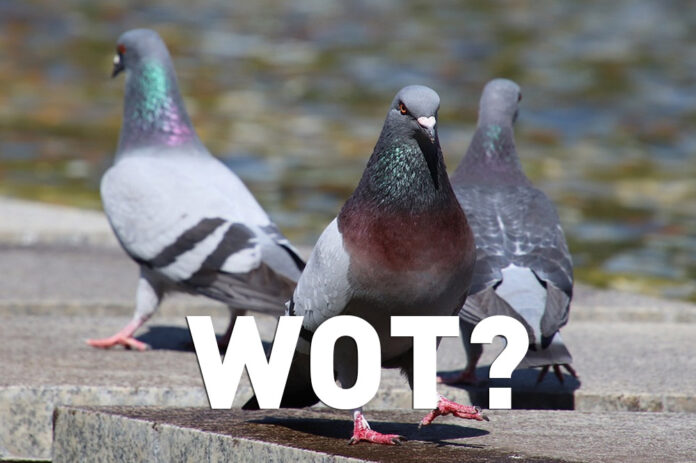 BANGKOK — Millions of capital residents will be rounded up and denied food by City Hall on order of the junta.
The fate of pigeons was up in the air Thursday after the Bangkok Metropolitan Administration said they would be removed and "released back into the wild" after the junta leader called for urgent action against rock doves everywhere.
Update: Storm of Feathers as Bangkok Pigeons Feel the Heat
Bangkok's governor said he has directed all district offices to put up signs discouraging criminal pigeon-feeding after a government spokesman said Gen. Prayuth Chan-ocha specifically ordered local authorities across the country to address the bird scourge, citing unspecified complaints. Elsewhere, one official suggests just eating them.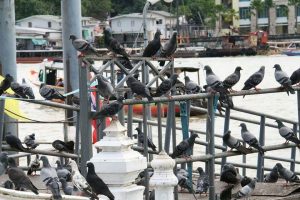 Gov. Aswin Kwanmuang said City Hall's ongoing efforts to control the capital's bird population won't require new measures or funds to satisfy the prime minister's new order.
He said urgent notices have been issued to all district administrators regarding diseases carried by pigeons to emphasize the importance of the policy.
Feeding them is already verboten under public health law, which says anyone feeding pigeons or selling the food to nourish them can be jailed up to three years and fined 25,000 baht. If that's not enough to dissuade bird-loving scofflaws (apparently it isn't), there is another 2,000 baht fine for violating cleanliness and order codes.
"City Hall doesn't want to enforce the penalty but would rather warn and educate people of the risk of transmitting diseases from birds to people," Aswin said.
On Wednesday, government spokesman Sansern Kaewkamnerd said the prime minister gave the order after receiving numerous complaints that pigeon prohibitions have been ignored "in many areas." This has fed permissive attitudes, leading to more pigeons which are annoying, potential disease vectors.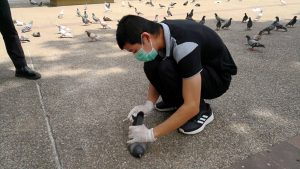 Though the warnings are long on diseases spread by pigeons, reported incidents are in short supply. In February, a respiratory doctor reported treating a Bangkok resident for a fungal illness spread through bird poop. Health officials in New York City, a metropolis famed for its "flying rat" population, warn of rare but moderate health risks including Histoplasmosis, a fungal infection that can cause flu-like symptoms.
In Chiang Mai city today, people were still selling bird food to tourists until code-compliance officers swept in and fined them.
They said that fines and jail time have failed to discourage them from returning to their illicit trade in seeds and bread crumbs.
Sansern said Prayuth urged the authorities to urgently address the problem. He said the birds must not be harmed, but that people should stop feeding them to decrease their populations in both public and private places.
Last week, a woman in Lak Si district was warned by the authorities after her neighbors complained she feeds numerous pigeons, causing her home and nearby buildings to be blanketed in bird feces. The area was cleaned and disinfected.
In June, Kriangsak Hamarit, a Kasetsart University researcher with a post in the agriculture ministry, said there are no fewer than 10 million pigeons in cities across country. He said they not only pose a human health risk, but can damage crops and even buildings with their prolific pooping.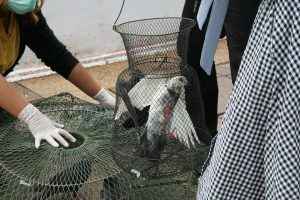 But catching pigeons and releasing them elsewhere won't solve the problem, he said, citing an experiment in which an untrained Bangkok pigeon simply flew home from Ranong province within a month.
He said the difficulties in controlling their populations come from their great ability to adjust to new surroundings, adding that the effective solutions might include sterilizing the birds.
If efforts to rein in the population don't fly, he suggested a practical solution to the squab problem: eat them.
The bird's meat is safe to eat as only few birds have been found infected with avian flu. Most of the bacterial diseases are in their droppings, Kriangsak said.