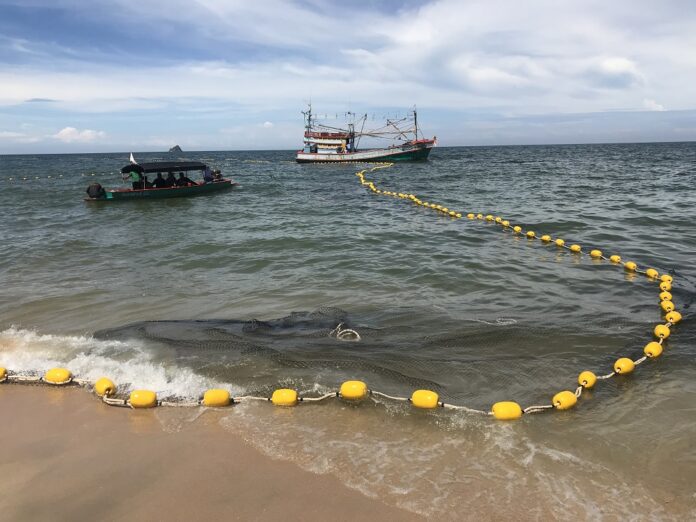 HUA HIN — Tourists can now swim without being paranoid about unexpected marine carnivores.
Five months after a shark bit a man at a usually quiet stretch of sand in Hua Hin, the installation of buoys to keep the creatures away was completed Thursday on Sai Noi Beach.
Read: Shark Attack! Hua Hin Beach Closed to Swimmers
The polyethylene mesh was installed at a depth of 8 meters to 10 meters, stretching 200 meters along the shore and roughly 80 meters into the sea.
Each opening of the mesh is 2.5 inches wide to prevent the passage of sharks and jellyfish but allowing small fish through, according to Sophon Tongdee, deputy chief of the marine department.
Sophon said the beach is the first to have the net installed nationwide.
In April, a small bull shark bit a Norwegian man's left ankle. He received 19 stitches. The incident urged authorities to ban swimming in the area and install buoys to prevent encounters between humans and shark, according to Pallop Singhaseni, Prachuap Khiri Khan province governor.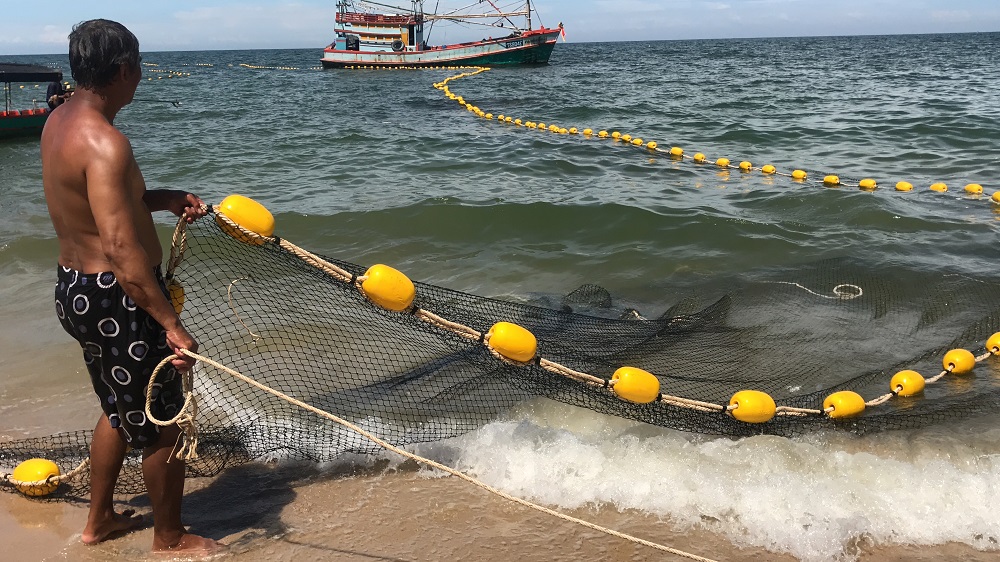 Related stories:
Shark Attack! Hua Hin Beach Closed to Swimmers