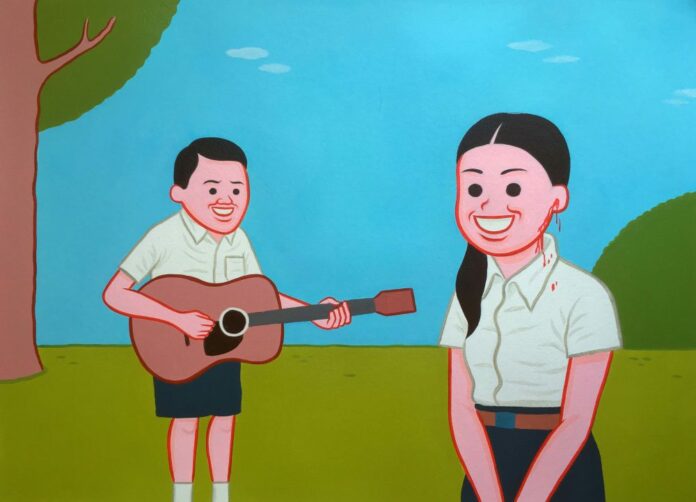 BANGKOK — Find out what Thailand's "happy endings" are for the king of dark, surreal comics.
Over a year after enjoying his own nights in Bangkok, Spanish cartoonist Joan Cornella will take on Thai culture in some of his work when he returns next week for his second show, Happy Endings (which fans already know ain't so happy).
The exhibition will comprise more than 60 works, including some specifically created with Thailand in mind.
Tickets available online are 200 baht. The exhibition starts at 11am on Nov. 8 and runs through Dec. 3 at Woof Pack.
Cornella, 37, is best known for his pop art-style comics that portray cynical aspects of life and modern society. His first exhibition took place in March 2017 at Future Factory Bangkok.
Woof Pack is open 11am to 10pm every day on the same floor as the Bangkok Screening Room on Soi Sala Daeng 1. It is reachable from MRT Lumphini's exit No. 2 or BTS Sala Daeng's exit No. 4.
Related stories:
Cringe at Catalan Cartoonist Joan Cornella's World of Weirdness