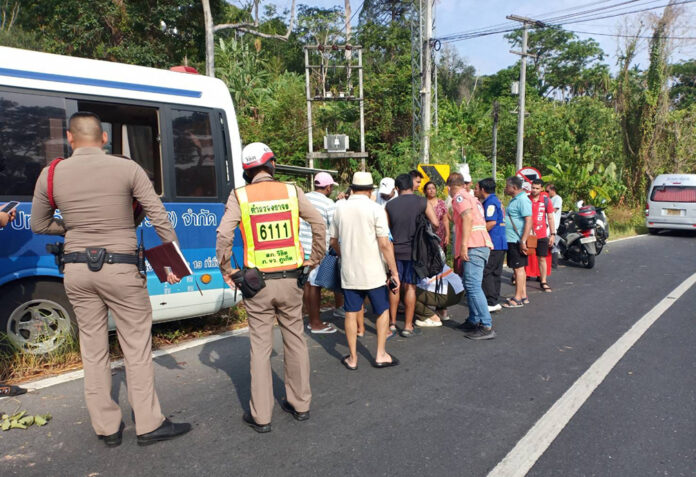 On Monday morning, the Wichit Police Station in Phuket Province got a report that a minibus had gone off the road on the PSU Phuket – Mueang Chao Fah road in Wichit Subdistrict, Mueang District, Phuket Province. The traffic police and the Phuket Rescue Foundation went to check it out.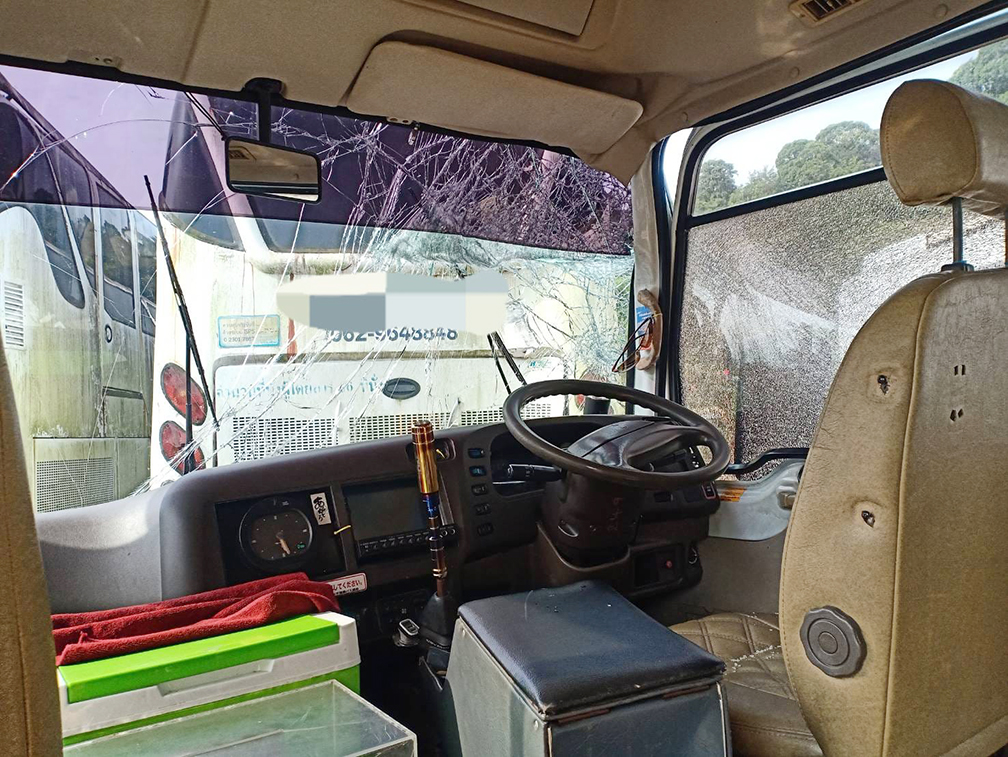 On the side of the road, they found a blue and white minibus that was registered in Bangkok. Six tourists were injured and taken to Bangkok Debuk Hospital, but one refused treatment.
Four Indians and one Pakistani were among the tourists who were hurt. Most of them had cuts and scrapes, but the Pakistani who was hurt has to wait for the X-ray results to see if his discs are compressed. Everyone with a travel company has protection for medical care in case of an accident, and tour companies have staff to take care of them.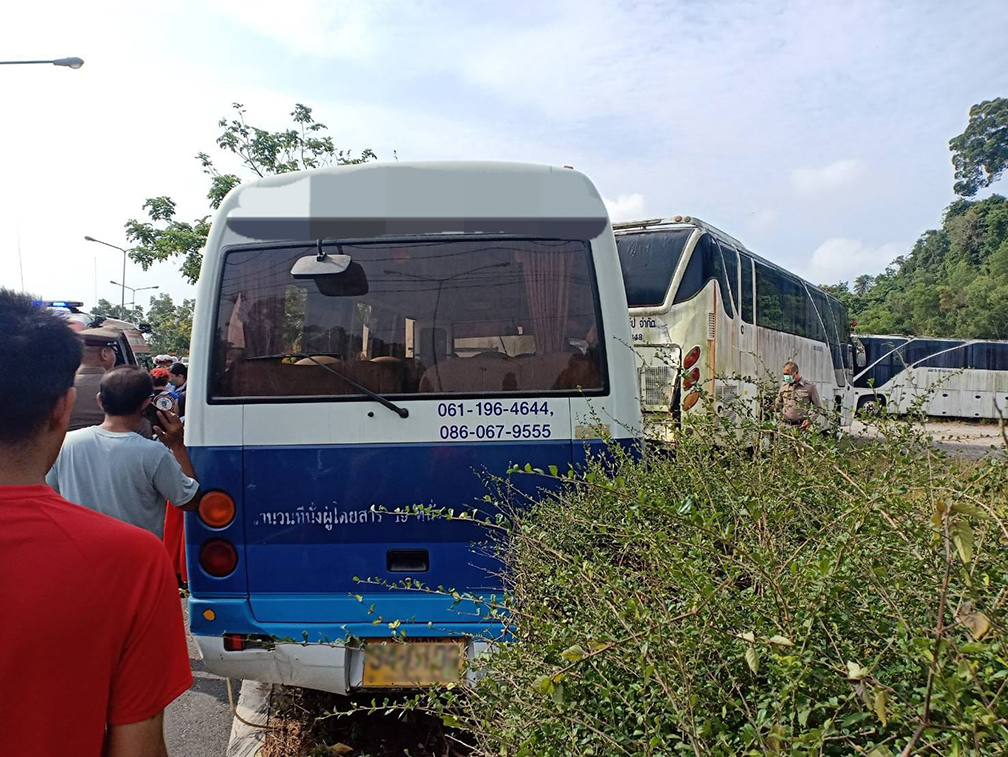 Mr. Anon Khamnarong, 30, who drives a minibus, said he took foreign tourists from their hotels in Patong Subdistrict, Kathu District, to Rasada Pier in Ratsada Subdistrict. He didn't know the way, so he used the GPS on his phone. When he looked up to see where he was going, he lost control of the car and it went off the corner.
The results of Mr. Anon's blood alcohol test were not found, but the officer took him in for further questioning.