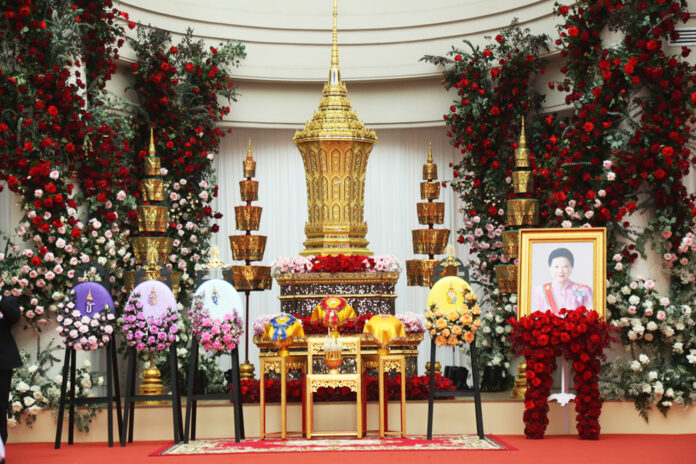 Her Royal Highness Princess Maha Chakri Sirindhorn, representing His Majesty King Maha Vajiralongkorn, King Rama X of the Kingdom of Thailand, attended the royal bathing ceremony for the funeral of Khunying Tawee Chearavanont at Windmill Village, Bangplee, Samut Prakan Province, on June 29. The ceremony, which included praying for the funeral, was accompanied by royal blessings until July 5.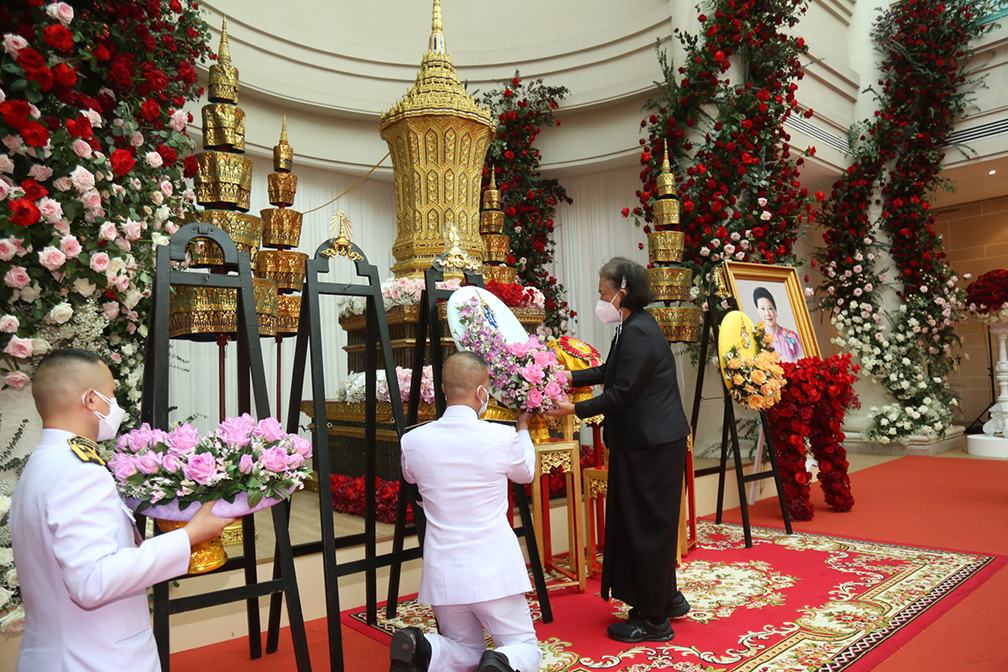 This shows the importance of the Chearavanont family in Thailand.
Khunying (Lady) Tawee, the wife of Dhanin Chearavanont, a prominent Thai businessman and founder of the CP Group, who had been together for 61 years, passed away at Chulalongkorn Hospital on June 29 at the age of 83.
They married in 1962 and had five children: Mrs Varnnee Chearavanont Ross, Mr Soopakij Chearavanont, Mr Narong Chearavanont, Mr Suphachai Chearavanont and Mrs Tipaporn Ahriyavraromp Chearavanont.
"At the age of about 18, I had just returned to Bangkok from Hong Kong when I unexpectedly met 17-year-old Tawee for the first time in a flower garden. In my heart, she was as beautiful as a celestial maiden come down from heaven!" I thought." Dhanin tells of love's journey in "Nikkei My Personal History"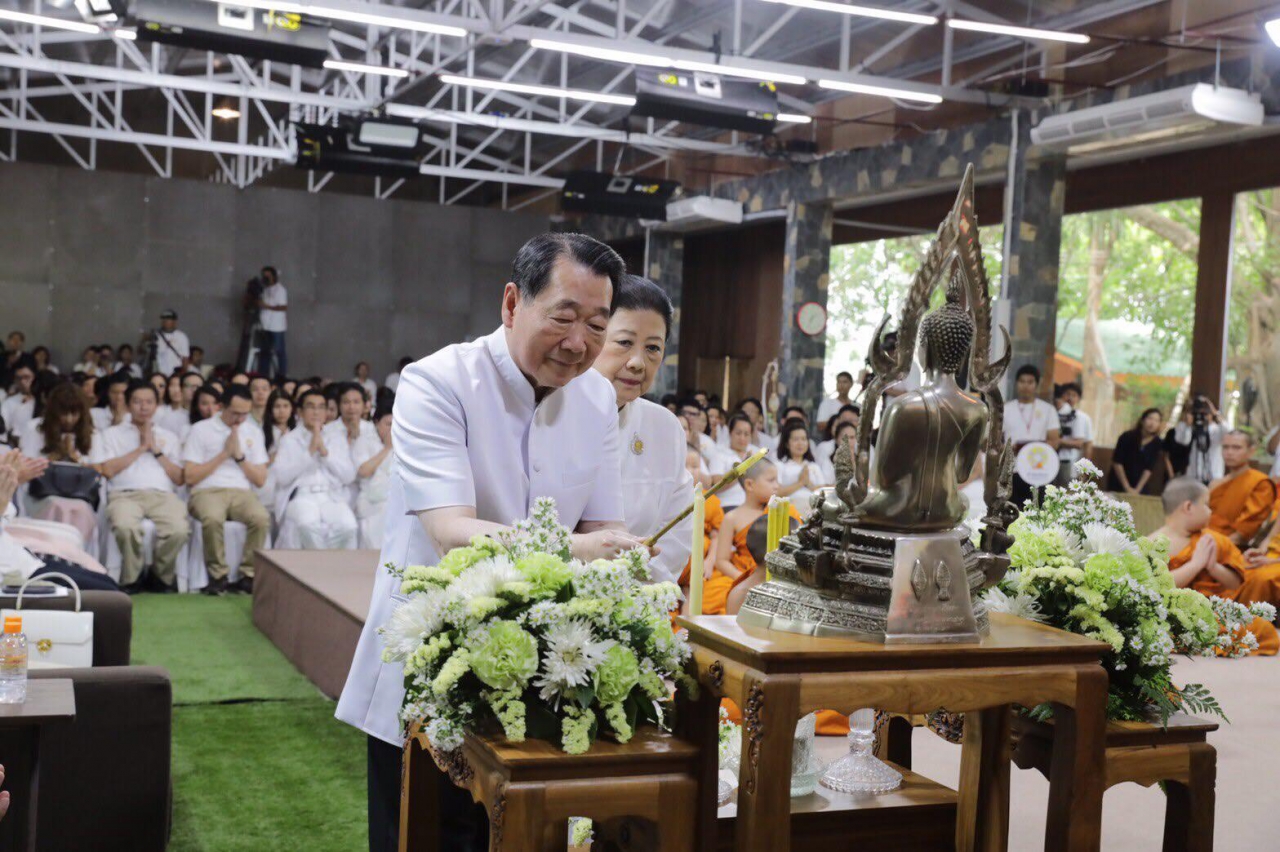 Tawee already knew Dhanin's siblings and was also a relative of Dhanin's friend who worked in the company's animal feed department. They had several opportunities to meet after that, but no close relationship developed because Dhanin believed he was not ready for a romantic attachment. He was determined to focus on his work and grow the company.
After four years had passed, they met again at their friend's wedding reception. At that moment, Dhanin made the decision to propose to Tawee, start a family together, and get married.
Tipaporn, the youngest daughter, said that her mother was a kind-hearted person. She was a good cook and did well in the household. She did a lot of things with her children and guided them with good principles and philosophies.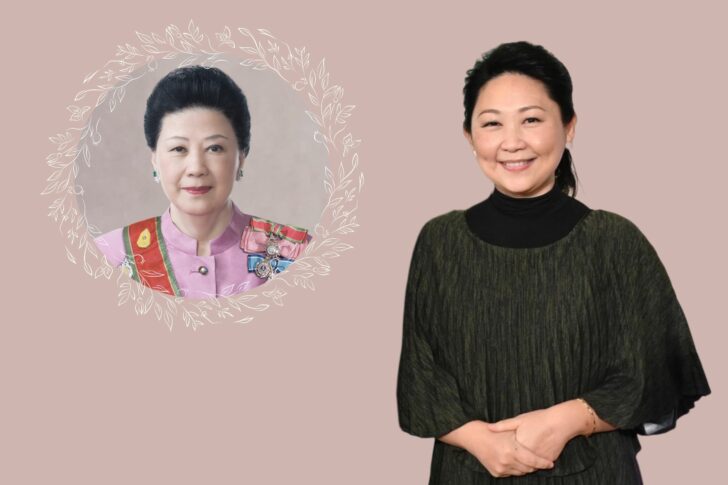 She taught them manners, respect for elders and the importance of being humble and honorable. She taught them the value of thrift and saving and encouraged love among siblings. Therefore, their mother was both the center of their hearts and the cement that holds everyone in the family together.
Khunying Tawee was recognized as an outstanding woman in the category of promoting social and religious development. This recognition was bestowed upon her during the Thai Women's Day event in the year 2017, organized by the Ministry of Social Development and Human Security (MOSD) and the National Council of Women of Thailand (NCWT).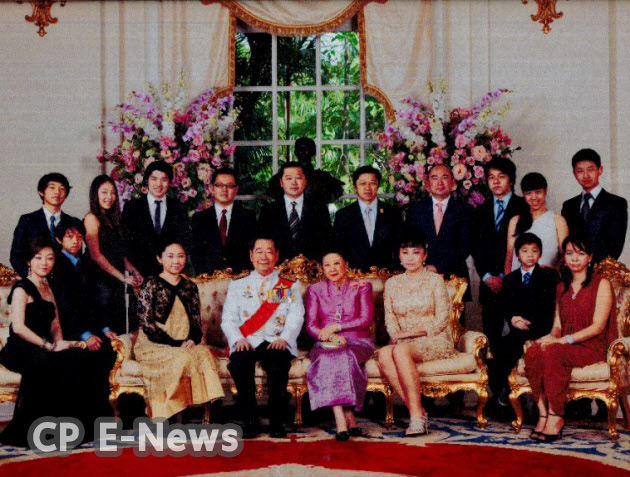 In March this year, Charoen Sirivadhanabhakdi, another wealthy person of Chinese descent in Thailand and owner of TCC Group and Thai Beverage, also lost his wife Khunying Wanna at the age of 80. They had raised their five children together.
The life histories of both women indicate that they are influential in the success in family and profession of their husbands.
______
Related news:
Lady Wanna, wife of Charoen Sirivadhanabhakdi, has died at 80