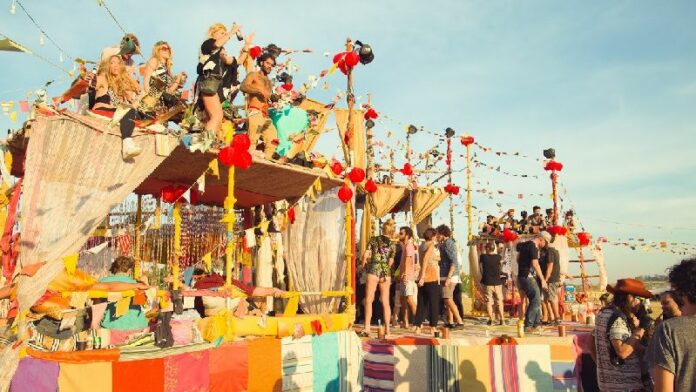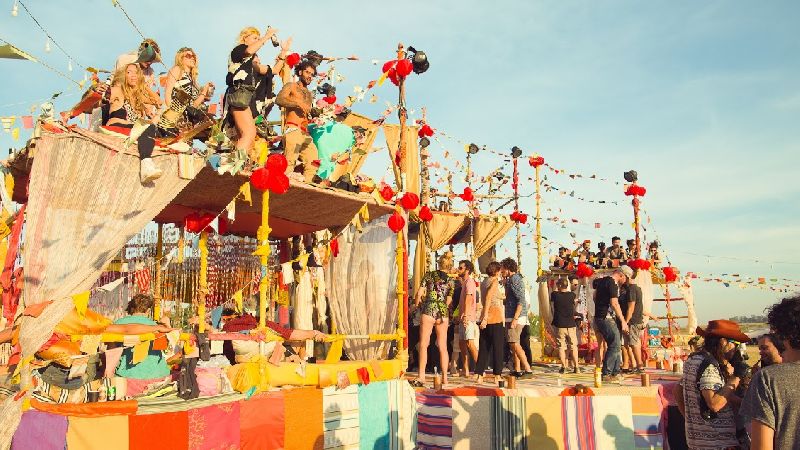 By Lisnaree Vichitsorasatra
Staff Writer
Take another bite of Wonderfruit, a music festival with an environmentally friendly message, when it returns in December for its second outing.
The festival promises an international musical experience with four stages of music and a range of en vogue lifestyle offerings, including a culinary farm, health and wellness experiences and green workshops.
That's well and good, but fans may be more excited to know who's playing than how to compost their underwear. There are no major wow-factor names in the roster released so far. Instead, this year's lineup seems more intent on tapping into passionate bases of subgenre fandom with a number of strong acts worth the roadtrip to Chonburi.
This year sees an invasion from that other City of Angels. Hip-hopsters can look forward to the politically conscious stylings of Los Angeles' Yasiin Bey, the artist formerly (and still better) known as Mos Def. Also from L.A. comes Canadian-Danish, alt-R&B duo Rhye. Mix some Burning Man-style performance art with the Las Vegas sensuality-lite theatrics of Cirque du Soleil and you get Lucent Dossier Experience. Steampunk-swaddled Aldred "Daedalus" Darlington, a monome-conducting electronic musician rounds out the Southern Californian faction.
Lucent Dossier Experience
American indie-rock ala The Faint and a seven-piece band from England, The Submotion Orchestra fill out the international line-up along with Heartthrob, Elektro Guzzi, Goldroom, Viceroy, Com Truise, Papercutz, Anchorsong, Arjun Vagale, Ocean Lam and Gaby Endo. Composer Jon Hopkins and lighting artist Chris Levine will repeat a collaboration popular among the induced altered-state crowds at the Glastonbury Festival.
Locals acts for the "Soi Stage" include the dreamy grunge of Desktop Error, seven-dude-strong electro act Mahajamreon and synthpop collective Polycat, who were one of the few authentically local things to appear in "The Hangover Part II."
Want DJs? A deep deck of operators from around the world will be on tap, including the UK's Howie B, German minimalista Dapayk Solo, and London-based producer and DJ 'Catching Flies.'
Check out what's known of the full line-up online.
'History ft. Talib Kweli' by Mos Def
Wonderfruit began as a combination of commerce and entertainment. Festival co-founder Pranitan "Pete" Phornprapha, Siam Motors Group scion, said he came up with the idea after working on a corporate social responsibility project named for his father, Phornthep Phornprapha. After traveling the world and attending many festivals, he started Sratch First productions who puts on the event with Secret Productions, the London-based organizer known for the Wilderness Festival. Pete wanted a vehicle to promote and build awareness of sustainable development in a fun setting.
From his riverside design fortress of The Jam Factory, architect Duangrit Bunnag is behind "The Pavilion," which will be transformed into a garden of reclaimed materials.
Last year's event was a spectacle that delivered on building an impressive environment, but attendance seemed less than hoped.
Wonderfruit the Second will play out over four days, Dec. 17 to 20, at The Fields at Siam Country at Pattaya, Chonburi province.
The festival is offering different ticket options for one, two or four days. For adults that means 5,500 baht (four days), 4,500 baht (Saturday/Sunday) and 3,500 baht (Sunday). Teen prices are available. Want to bring your dog? He'll need a ticket too: 800 baht. Group pricing and other options available online.
Wonderfruit Festival 2014 promotional video