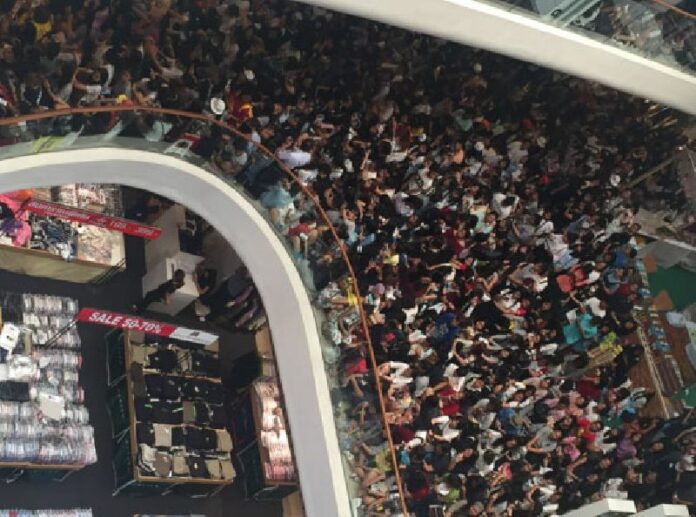 BANGKOK — Commuters and motorists and even shoppers are warned to avoid Central Lardprao and surrounding roads this afternoon as a Korean-wave tsunami warning has been issued.
Thousands of Exols have flocked to the shopping mall today for the chance to see and get an autograph signed by the South Korean boy banders of Exo, who arrived in Thailand on Monday for an event called EXO Journey To Nature Republic Bangkok.
Fans have lined up since Monday night and traffic is expected to be crippled when the boys hold court from 3pm until 6pm. Some roads may be closed.
Photo: Plyor Wongsuchat
While traffic is presently smoother than it was earlier this morning, however, Col. Panudet Sukwong of Phahon Yothin police said motorists should avoid Vibhavadhi Rangsit, Phahon Yothin and Ho Wang roads this afternoon.
Panudet said police have placed barriers around the event space and are on the scene to help keep traffic moving and control the flow of fans.
Police and event coordinators will determine later in the afternoon whether the roads should be closed outright for the sake of traffic, Panudet said.