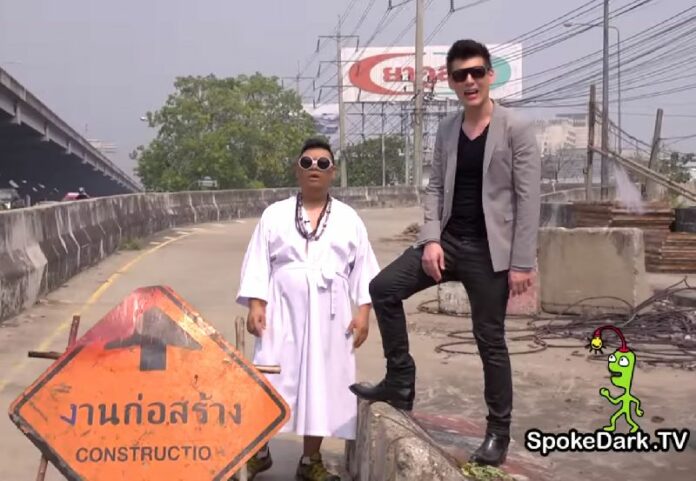 BANGKOK — A shortcut to relieve traffic near Kasetsart Junction which took 16 years to construct will soon open, City Hall has promised, again.
After failing to open in December as guaranteed, City Hall on Thursday said again that the two lanes along Khlong Bang Khen connecting Vibhavadi Rangsit and Phahonyothin roads will be open for use March 24.
It will open unfinished, as the completed road will have four lanes and other facilities which requires another 300 million baht and up to three years to finish.
"This temporary construction of the road did not use any further funds," said Atthawit Suwannapakdee of the governor's office. "It was built from leftover materials of other projects that City Hall is already responsible for."
The 3-kilometer route runs from Yakult factory on Vibhavadi Rangsit Road, continues alongside the canal to the entrance of Soi Phahonyothin 49/1. It is intended to relieve the traffic affected by construction of the Green Line Skytrain which will take at least three years.
Though the project was actually approved in 2000, it has been left unfinished as City Hall ran into resistance from property owners along the route.
In November, the Bangkok Metropolitan Administration said it would propose 318 million baht to complete the expansion this year.
Related stories:
Phahonyothin Closures Back On, Begin Monday
At Last Minute, Transit Authorities Put Phahonyothin Closure on Hold
Phahonyothin Traffic Nightmare to Get Worse for Three Years
Shortcut Relieving Kasetsart Junction Traffic Opens Next Month