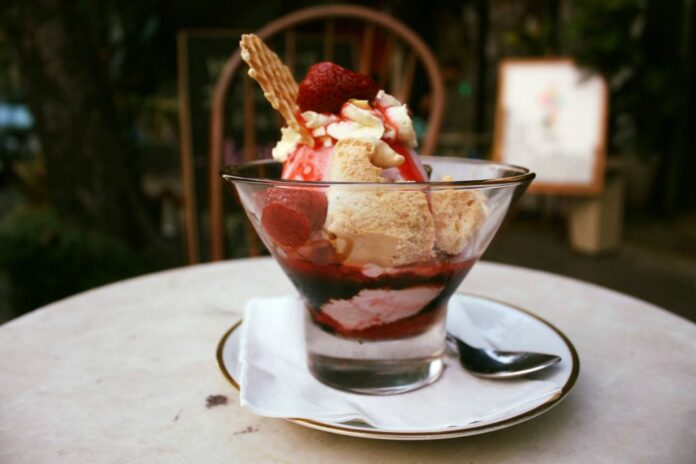 BANGKOK — Head over to the old quarter later this month for the unlikely combination of art, ice cream and booze in one venue.
Bangkok street art adept Rukkit and six other artists will show their work at the grand opening of Hazel's Ice Cream Parlor and Fine Drinks, ice cream shop-whiskey bar in the Phra Nakhon district.
Expect to taste the absinthe Green Fairy Sundae and Great Grandpa's Sunday Sundae, which blends bourbon vanilla and stout beer with ice cream. Whisky and craft beer will be available for sale.
The place will finally have its grand opening with an evening of ice cream, alcohol and art exhibition.
Ice cream is the theme of the art provided by Rukkit and other Bangkok street art notables: Tar Parvit, Nicolas Dali, Marc Stuart, Akacorleone, Thibault Tchertchian and Rotterdam-import Daan Botlek.
Several of the featured artists have been involved in Bangkok's semi-annual Bukruk festivals.
The event starts at 6pm on March 25. The ice cream is in a renovated printing house on Chakkraphatdi Phong Road near Lan Luang Road.