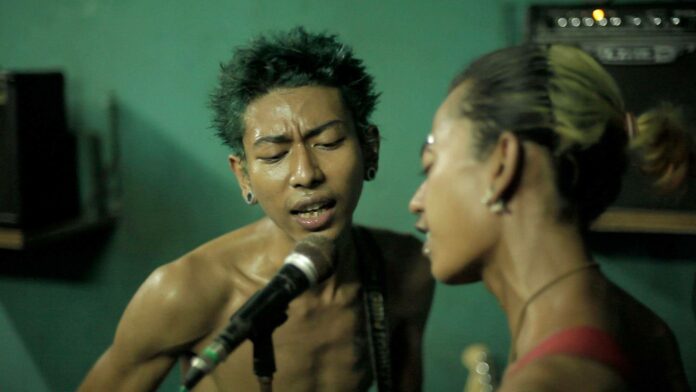 BANGKOK — A celebration of the capital's alternative art and music scene will return in June after a long hiatus.
Noise Market will return for its sixth, non-commercial event with concerts, outdoor indie movies and a flea market featuring crafts, clothes, records, food and more. Visitors are asked to support the eco-friendly theme by bringing their own food containers, forks and spoons to reduce waste.
Bangkok Underground Film Festival shows nearly a dozen of indie films for two evenings.
The film festival starts at 7pm. On Saturday, the premiere of Beam Wong's short film "Flummoxed Cocoon" will be screened at 8:40pm. All films will have Thai and English subtitles. Sunday sees the documentary "My Buddha is Punk" which follows a Yangon rocker group trying to build a punk scene in Myanmar.
Read: See Burmese Doc ' My Buddha is Punk' and 40+ Underground Films 
My Buddha is Punk – Trailer (English) from Andreas Hartmann on Vimeo.
The biannual event was postponed six months in the wake of King Bhumibol's October death.
Admission is free. The event's full schedule will be announced online at a later date.
The festival will run 3pm to 10:30pm on June 3 and June 4 at Museum Siam. It is located on Sanamchai Road and can be reached via the Yodpiman River Walk or the Tha Tien pier.