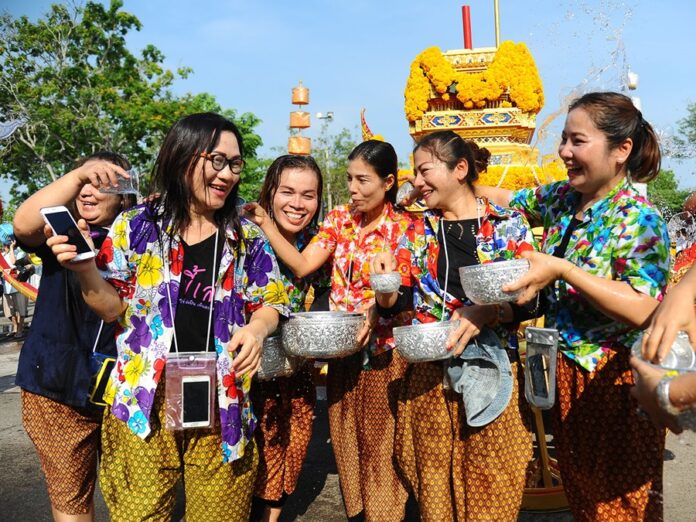 BANGKOK —  Revel like in the old days when a retro Thai New Year festival is held in the capital later this month.
Organized under order of King Rama X, the fair will feature cultural shows, traditional sports, historical exhibitions, food markets and souvenir shops, according to a Friday palace statement.
The venue will be the same in which a nostalgic "winter fair" was held under the initiative of King Vajiralongkorn last month.
Those wishing to enter the Songkran fair are encouraged to dress in traditional costumes or Songkran flower shirts. Shorts, tank tops and water guns are forbidden.
The fair will run 2pm to 9pm from Friday through April 8 at the Royal Plaza in front of the Ananta Samakhom Throne Hall. Entry is free.