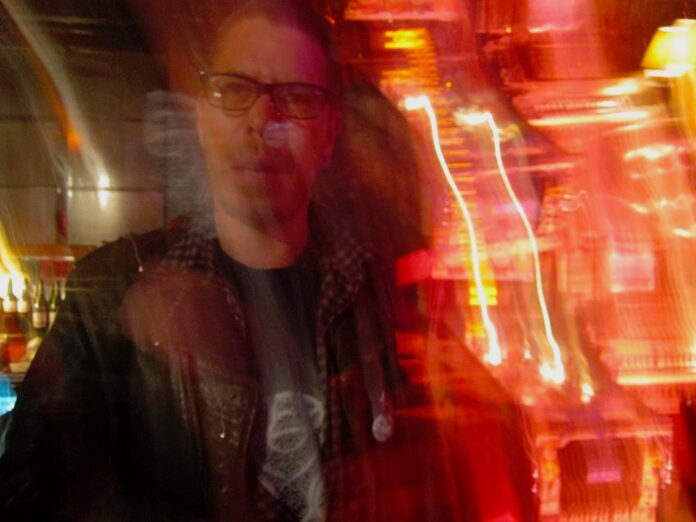 BANGKOK — From experimental noise to installations made from cement blocks, Australian artist Scot Cotterell is an interdisciplinary artist who works with visuals, sounds, images and objects to create works that reflect his environment.
After showing and performing his work in cities such as Lisbon, Portugal, and Fuzhou, China; Cotterell is in Thailand for the first Bangkok Biennial to showcase "Paper Speakers" at a downtown indie bar and art gallery.
Though he is mum on the details, Cotterell said the exhibition will be models built using salvaged materials collected at recent Bangkok Biennial events.
"I'm making a series of models inspired by the architecture of the city, made from found paper and cardboard ephemera from biennial events, gigs, [J]am, my host pavilion and the surrounding area," he said in a message.
He said the sculptures are inspired by the city and that they will also contain sounds recorded around town.
"I think he's really interested in experimenting and trying new forms of work," said Dhyan Ho, who's hosting Cotterell's residency and show. "What he's doing at Jam is not something he's done before. … And he's really curious about culture and subcultures and also changing the context of something to the point that it seems absurd."
Cotterell, who previously exhibited at China's Fujian Museum, is a Qantas Foundation Contemporary Arts Award nominee.
The event will also feature DJ Ju of SoundElement, as well as Funkpheno. Both will spin tech house beats.
"Paper Speakers" starts at 7pm on Saturday at Jam, which can be reached via BTS Surasak Exit 2. Entry is free.
Related stories:
Guide: Our Picks to Enjoying the Bangkok Biennial
Marvel at 150+ Artists at 1st Bangkok Biennial