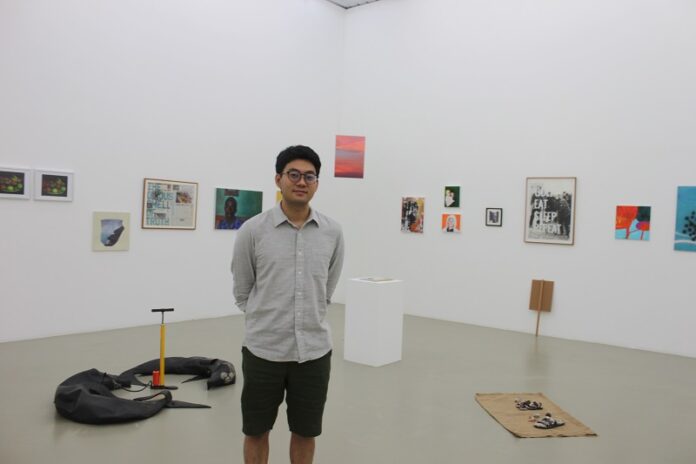 By Genevieve Glatsky
BANGKOK — A dusty, unremarkable residential area off Naradhiwas Road seems an odd location for the hub of Bangkok's next generation of contemporary artists – but that's exactly what the owners of N22 have in mind.
Only two years old, the high-ceilinged, open-air warehouse – housing Gallery Ver, Cartel and Tentacles – already has a reputation for pushing boundaries. Enough so that a group of soldiers walked in one year ago – someone mistakenly thought a former lese-majeste convict was exhibiting there – and ordered staff to take down five unrelated works they happened upon.
"We need urgently a space that we can culturally move against the suppression of the Thais under the military for 10 years," said Cartel owner Mit Jai Inn.
The contemporary artist from Chiang Mai is the most explicit when discussing his gallery's bent and desire to push boundaries – even the most sensitive ones. In April, he hosted an exhibition by Pronthip Mankong, the former prisoner and activist that had drawn military interest a year prior.
Founded by Rirkrit Tirvanija – best known for installations that cook food for gallery-goers – N22 is the latest iteration of his attempts to create a space that cultivates young contemporary artists.
World-renowned Rirkrit opened the first incarnation of Gallery Ver in 2006 with artist Pratchaya Phinthon after they noted the lack of spaces for young talents to enter the art world outside of government and corporate-sponsored competitions.
"In that time if you wanted to have an exhibition, you had to have some award to guarantee yourself," said Jirat Ratthawongjirakul, Gallery Ver's managing director. "Or those galleries don't want you to exhibit at all."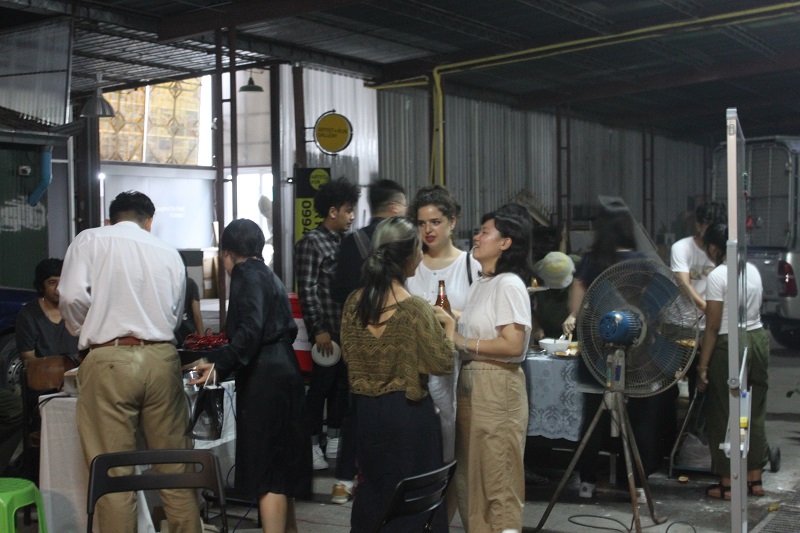 Gallery Ver – named for audio-visual magazine Over that Pratchaya published from 2000 to 2004 and later shortened to Ver – first sat across the river in Khlong San. Three years later it relocated close to Khaosan Road before shutting down due to internal conflict in 2012.
Jirat was recruited later that year to launch a new spot at the old Train Market back when it was behind Chatuchak.
When the city evicted that market in 2013, they held exhibitions and pop-up projects for several years while looking for a new spot. By then, Pratchaya had stepped down as director.
Rirkrit was inspired by the Gillman Barracks art cluster in Singapore and was looking for a warehouse to do something similar in Bangkok.
He settled on the current spot in the Sathorn area and recruited the owners of Cartel and Tentacles to share the space, as well as artist Be Takerng Pattanopas, who rents a private studio there. Since then they have added commercial art galleries Artist+Run and La Lanta.
After getting off the ground in 2016, the cluster – known as N22 – gained a reputation for provocative political work in a city art scene that often shies away from it.
It was Harit Srikhao's Whitewash exhibition, which featured scenes from 2010's Bangkok street protests, that soldiers took issue with when they stumbled into Gallery Ver in June 2017.
But Jirat says the space isn't intended to focus only on political issues, rather more broadly on the "here and now," adding that he has reluctantly censored his artists to avoid trouble now that the galleries are under regular surveillance.
"When the artist has a project about a political issue, I have to ask them what kind of work they will do," he said. "And if it's too much, I have to tell them 'Oh maybe can we change it to be something like this,' instead of the original concept, which is not good. We can't call this democracy."
Cartel's Mit is unconcerned about military intimidation.
In April, he invited Pronthip, who was jailed two and a half years for a satirical play, to display her work at Cartel.
"We're open for everything, it can even be against the criminal code of 112," he said. "I volunteer to share the destiny with them. We can go to jail anytime."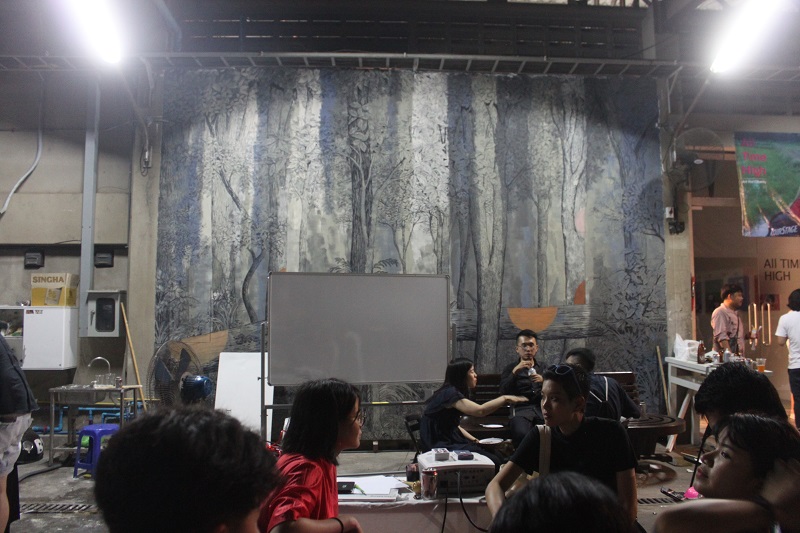 She has an upcoming solo show there next month. In late June, the gallery opened an array of artifacts from the time period after the 1932 Revolution that ended absolute monarchy – a subject now taboo.
Tentacles owner Henry Tan is more reserved, saying he hopes the space can provoke constructive discussions to "create awareness or dialogues."
Jirat says his main aim for the space remains to support young artists by launching their work into major museums, courting international collectors and coordinating exchange programs with foreign galleries and artist residencies.
This is a vision he shares with Henry, whose experimental gallery is focused on workshops and residencies.
Despite a growing arts scene, spurred by events such as the Bangkok Biennale and the indie rival Bangkok Biennial, Henry say it is still hard for young artists – especially those exploring controversial themes – to gain support. That's why he says the prestige of owners such as Rirkrit and Mit Jai Inn helps offer visibility to collectors and international arts circles.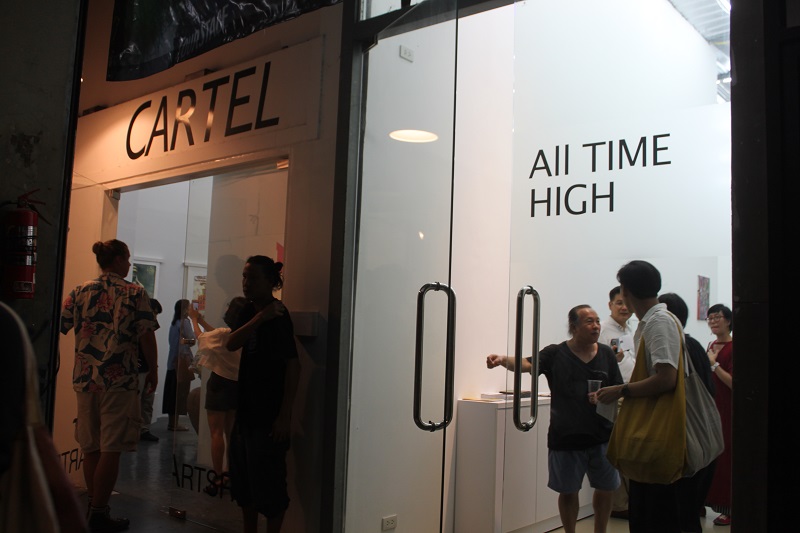 But Jirat also sees N22 as a future arts and culture district. He hopes to attract designers, filmmakers and photographers. Already N22 has hosted discussions, documentary screenings and performance art shows.
"I want this to be the first place art lovers think of when they come to Thailand," he said.
Thanet Awsiniri, an artist and lecturer at Bangkok University who is a frequent visitor, said he is pleased at how the space has inspired young people.
"I think the arts scene in Thailand is like Thai politics and Thai society," he said. "It's about to change."