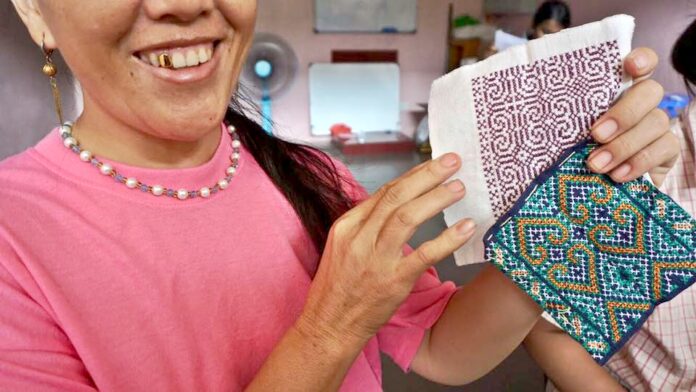 BANGKOK — Do something to help Bangkok's refugee population at an event promoting their music, food and crafts next month.
After being canceled due to an immigration crackdown, the Intercultural Bazaar is set to host international music performances and traditional cooking from five countries – Pakistan, Sri Lanka, Syria, Vietnam and Cambodia.
Read: Support Bangkok Refugees: Eat Their Food, Buy Their Crafts (Postponed)
Traditional crafts including embroidery and cool henna designs inspired by refugees from Pakistan, Sri Lanka, Somalia and Vietnam will available along with handmade product workshops hosted by local brand Chamaliin.
Asylum seekers from several nations will prepare dishes from their homelands for sale at low cost. Expect samosas, pakora and biryani rice from Pakistan alongside Syrian kebab, fatayer, hummus and ma'amoul (date biscuits).
Sri Lankan dishes will include savory nuts, watalappam (cardamom spiced coconut custard) and sweet Laddu balls. Vietnamese Bahn Mi sandwiches, spring rolls and loklak (Khmer beef stew) will also be served.
Admission is free. Money from food and craft sales go to the individuals involved in making them.
The event runs 5pm to 11pm on Feb. 10 at Brownstone Studio. The studio-gallery-cafe is located in Soi Sukhumvit 77 near Soi On Nut 25 and can be reached by motorbike or taxi from BTS On Nut.
In Bangkok alone, there are several thousands of refugees and asylum seekers. They are not allowed to work and risk being detained and sent to immigration detention centers.
Related stories:
Support Bangkok Refugees: Eat Their Food, Buy Their Crafts (Postponed)
Death of Pakistani Asylum-Seeker Prompts Call for End of Prison-Like Detention
Lives Interrupted for Asylum Seekers Facing Desperation, Detention in Thailand